Marrickville Metro is a super performing Little Gun; in terms of MAT/m2, it's consistently one of the top 3 in the country. It sits in Sydney's Inner West in a suburb well-known for its cultural diversity. It's very definitely a 'local' centre; its management, marketing and leasing reflect that characteristic. Dean Young, General Manager of Marrickville Metro discusses the team's approach to running the centre.
Marrickville Metro has always been focused on the local community – and with our home in the Inner West it's no surprise. The Inner West is a tight-knit, vibrant, eclectic community that has always welcomed everyone in. Our team at the Metro applaud that perspective and believe that community initiatives supporting our customers and retailers should be at the heart of everything we do. 
At the Metro, we approach our job as more than just running a shopping centre. We start there, within our own four walls, but then we look outwards. We're always looking at how we can make things better for our neighbours, our friends and our community generally.
As a local employer, we have more than 800 workers in our centre. Many of the retail owners and franchisees are also locals. Maintaining jobs is extremely important to us and we're focused on encouraging the community to come into the centre and support these local businesses during this time.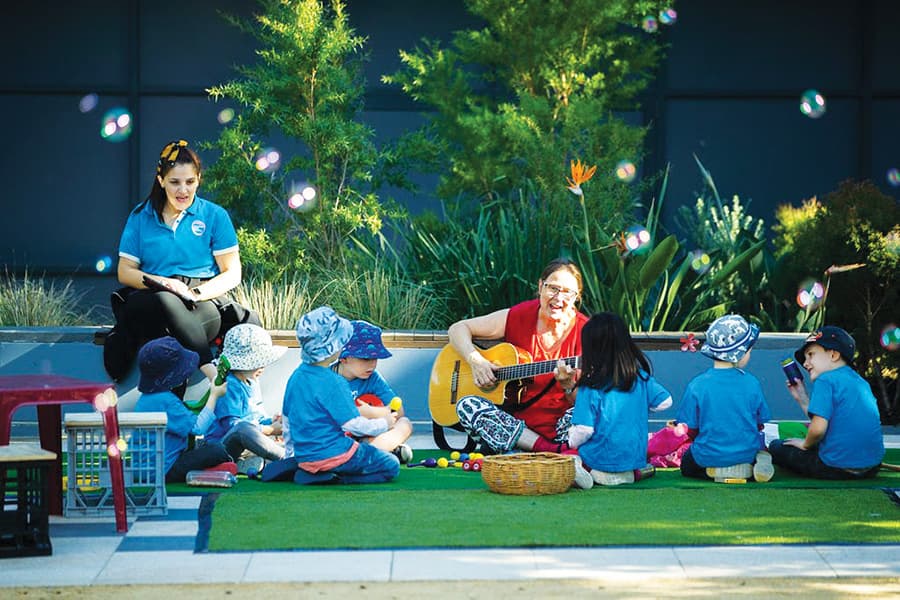 Of course, doing this meant making some changes to the way we live, work and shop. In a survey conducted in May 2020* by AMP Capital Real Estate, 6,900 customers were asked what their main concerns and priorities are now and how this had changed during the COVID-19 pandemic. As expected, the number one priority was physical health and safety, but this was closely followed by 44.3% of customers who prioritised supporting their local community. 
We're proud that at the Metro we are, and always have been, community focused. During the pandemic, many of our community initiatives were put on hold. But with retailers and cafés operating as restrictions ease, we're thrilled to see some of our safe community initiatives springing back to life as well.
The Salvation Army Coffee Connections initiative is one that we're exceptionally pleased to see return. 
During isolation, many Inner West residents, like in other places globally, have felt lonely and isolated. Coffee Connections was organised to fight the 'loneliness epidemic' sweeping our nation, which sees us feeling disconnected and isolated. These connections are even more important now.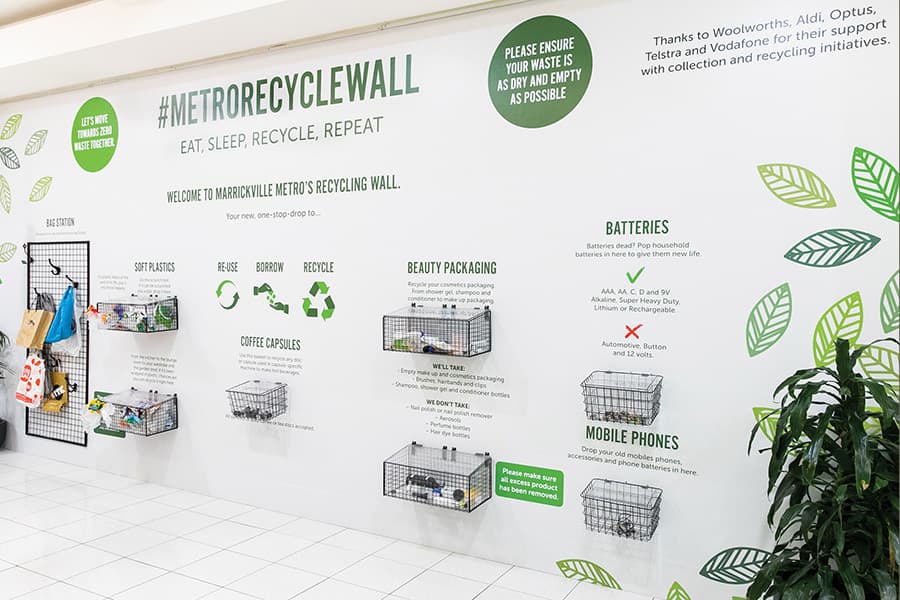 As a team, we're also well aware of the key community concerns. These are things like sustainability, shopping local, the youth and the arts. We put our time and efforts into supporting these areas first and foremost.
One of these initiatives is the Green Caffeen swap and go reusable coffee cup scheme. This initiative aims to combat the over one billion disposable cups that are thrown away each year in Australia, most of which end up in landfill or the ocean. 
We also work closely with local schools and community centres, including St Pius Primary School, Newtown Neighbourhood Centre and the Addison Road Community Centre, to support them in their work. And we work closely with local youth with the fantastic Paint Inner West REaD children's events.  
It's one thing for us to make decisions about how to give the community support, but it's far better to listen to what the community itself believes it needs. That's why we're so proud to support these local organisations.
In order to keep our locals up-to-date with the progress of the community inspired development, we set up a local residents Facebook page at the commencement of the development in January 2019. We kept our local customer and residents updated via this channel. Since then, this group has been a wonderful source of information for local residents and a place for them to ask questions.  
Seeing the community support and interest in our development project inspired us to put on free community events to say thank you to the community for supporting us throughout the development works. We wanted to ensure that the events also honoured the things the community found important. So, we partnered with local businesses like Oz Harvest and Willie the Boatman in order to bring these to life.
The new community-inspired hub currently under development will feature a market-style showcase of artisan fresh produce, food products, authentic ethnic cuisines and a variety of indoor and alfresco dining and drinking destinations, handpicked from some of the best names in Australian produce and hospitality.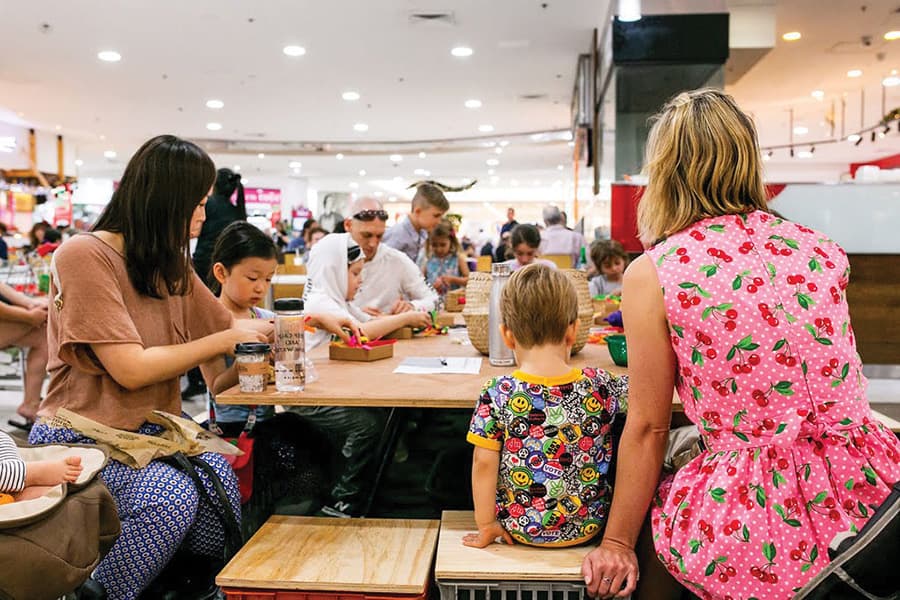 Centres are important places for social connection and entertainment. We want to continue being a community hub, a common place where people can come and feel comfortable, connected and supported.
We know customers want to spend more time with family and friends, and they're really looking forward to heading out to meet and eat with loved ones. But of course, they want to do it in a safe and hygienic, community-focused environment. We're going to make sure they have it.
*A survey was carried out in May 2020, by AMP Capital Real Estate with more than 6,800 respondents across Australia and NZ.
* The findings showed among customers' top concerns was supporting their local community and businesses (44.3%).