Web3 – the latest iteration of the internet – is here to stay. According to Julie Furlong, shopping centre marketing teams must get across how the digital and physical environments intersect with the customer experience to ensure they're engaging their customers at every touchpoint.
A place for the community
Since the first Australian shopping centre was built in 1965, centres have evolved and become known as the much-loved epicentres of their local communities. They've made it easy for us to experience our favourite brands and products, playing a vital part in most of our lives. However, life has changed. We now live in an era where people experience shopping centres from their early years; perhaps enjoying play-centres as toddlers or going to a movie cinema for the very first time.
Nowadays, these retail hubs are at the heart of our communities; they're a place to connect, relax, shop, eat, socialise or simply pass time. Ingrained in our memories (particularly mine), the local shopping centre was the place to meet up for an ice cream after school, register for Little Athletics, watch the latest blockbuster, or even spy on the cute guy while hanging out at the food court. Indeed, our industry has supported many locals through disasters bushfires, floods, tsunamis, the pandemic – you name it – shopping centres offered a lifeline, lending a helping hand, always continuing to be a place where locals and their communities could feel safe and supported.
Shopping centres continue to face challenges in the ever-evolving digital landscape. To compete in this decade, shopping centres will require more than increasing technology and innovation – they will require a competitive vision. Such a vision will require us to determine what marketing and brand strategies are needed today, to create and bring to life the successful shopping centres of the future.
The work that's done
With rapid industry, technological and social acceleration, we know the digital-centric consumer wants and demands more convenience. Hence, we adapted our technology and went through a digital transformation. As we have read in SCN previously, the 'Next Generation Leaders' in our industry are embracing this technology with relevant marketing strategies, to progress and improve the customer experience. But just when we thought we were fine-tuning how the internet, online shopping, Click & Collect, digital gift cards, WiFi, artificial intelligence (AI) technology and omnichannel marketing worked, alongside these glorious physical spaces, the next evolution of the internet approaches – enter Web3. Which raises the questions: 'What more is there to do in this space?' and 'What role will centres play in the Web3 wave of technology and how relevant will it be?' Yes, the Metaverse, along with non-fungible tokens (NFTs), augmented reality (AR), virtual reality (VR), and human experience (HX) must be embraced, along with a host of other technology evolutions and innovations that are yet to come.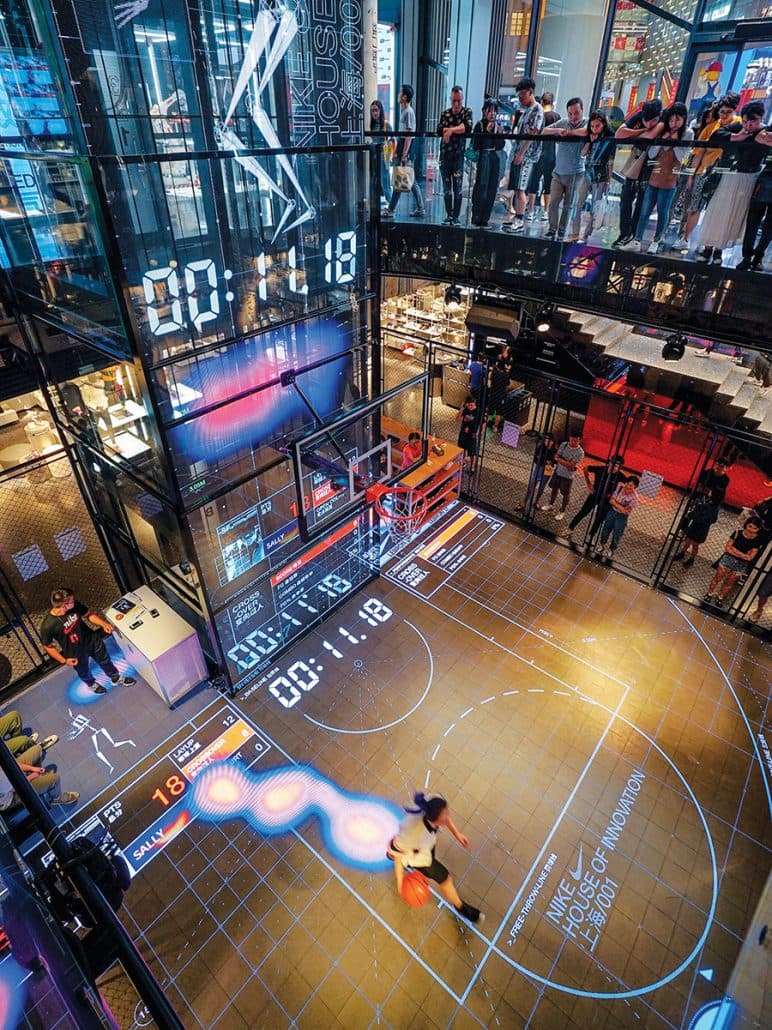 What is Web3?
In the late 1990s and early 2000s, Web1 was introduced as read-only HTML pages, becoming the first example of a global network and a source of online information. Then Web2 emerged, the current version of the internet that we are all familiar with ¬– dominated by user-generated content and social platforms with huge daily interactions and sharing between users. Now, as we emerge further into digital transformation, Web3 represents the next phase, which will be decentralised, open and of greater utility. Web3 and the Metaverse are technologies supporting each other, providing even more connectivity.
Opportunity
Do you remember 20 years ago when many shopping centres were wondering what the World Wide Web was and if they even needed to create a presence on the internet? Shopping centres, as they are now, will become a facilitator in the future of the 'phygital' world, a hybrid of the physical and digital worlds. Think about the life you lead online and the one you lead offline. They're not the same but are quite related. That's why innovative retailers and larger property groups are already strategically utilising digital innovations to connect with customers, effectively incorporating Web3 technology opportunities. But what about the smaller community, neighbourhood centres and other groups? What is their pathway to bringing this programmable world to life, especially within a limited budget?
With many moving parts and Web3 changing by the minute, looking deeper to find the answers to the perfect strategy is difficult. Marketers must embrace Web3 as an opportunity to integrate the technology within their strategies by offering a smarter way for customers to experience in-centre and online shopping, and experience how digital marketing strategies can enhance the physical to deliver an elevated customer journey. There is also an opportunity to reimagine the next phase of growth with the inspiration of passion, speed and innovation. Marketers must be savvy and agile enough to adapt to change, thereby leveraging emerging opportunities to hit their business objectives.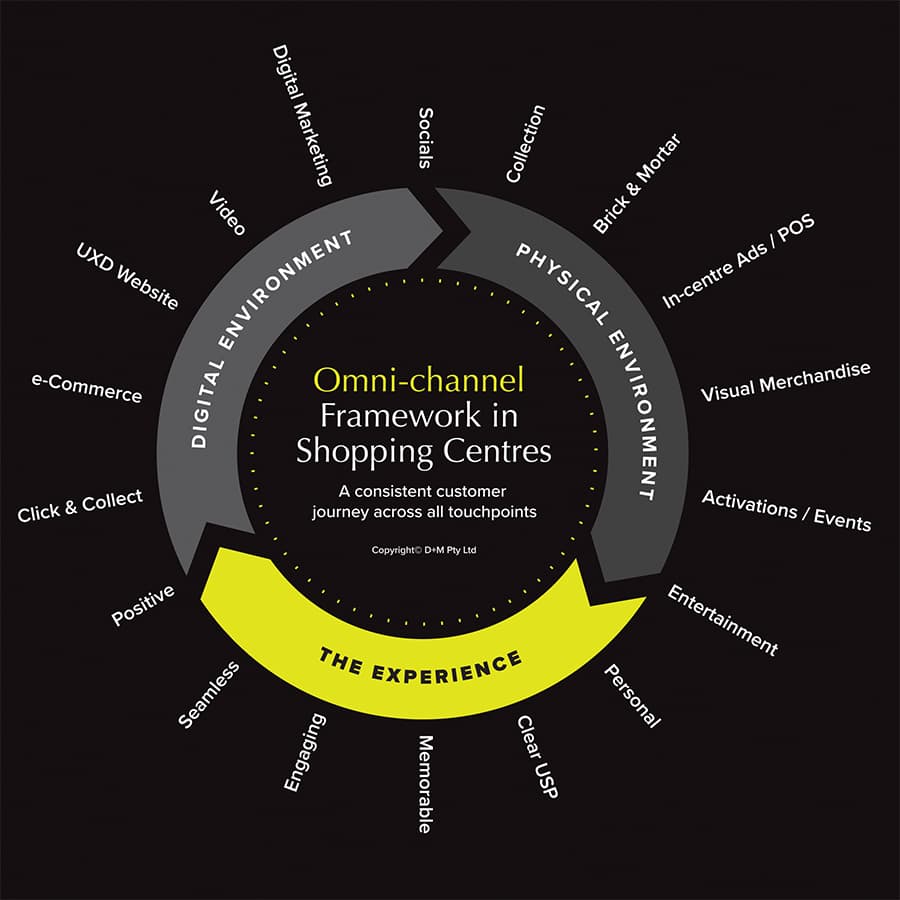 Small steps
Besides all the challenges, one thing is clear – this new iteration of the internet is here to stay and it will be critical to consider the right infrastructure and strategies to utilise it in a considered, relevant, affordable and practical approach.
The metaverse – a virtual-reality space in which users can interact with a computer-generated environment and other users – will not make physical centres disappear, just as the internet hasn't replaced physical locations. However, as marketers in this space, we need to approach this technology, year by year as building blocks, essentially planting the seeds to ensure organisations are ready to leverage Web3 when the time arrives.
Web3 is still shaping up with a continuum of rapidly emerging capabilities and technologies and my research and work in this area mostly points to the following six topics for marketers to consider in the next 12 months:
1. Build an omnichannel framework
Understanding your customer journey to develop a solid omnichannel framework, will build a future-proof foundation for growth. The customer journey is no longer linear or simple, it is fluid. Customers move from one marketing channel to another, and retailers need to create seamless, unified experiences that connect touchpoints between the desktop, mobile and in-store. Being clear on which channels are the most influential and what messages resonate strongest, is key. The pandemic has accelerated centres' adoption of an omnichannel approach, with physical locations becoming collection and dispatch points for items ordered online or, increasingly, via a dedicated app. To help drive sales, digital and omnichannel eco-systems can better support the customer's experience and transform it to become a seamless, positive experience with convenience, consistency and accessibility. This includes everything from interactive wayfinding, to mobile apps, websites and customer relationship management (CRM) campaigns.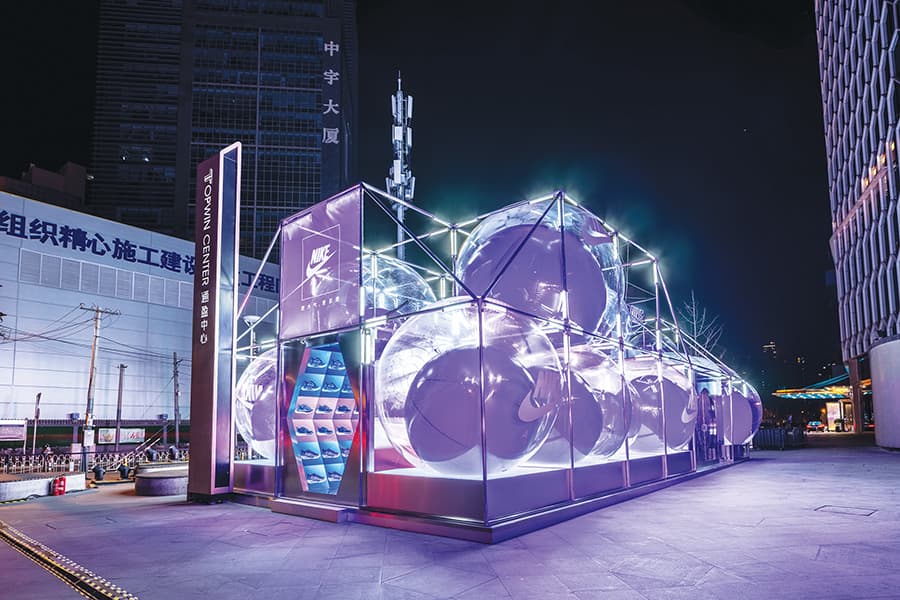 2. Community Connection Building; new rules apply
With the hybridisation of digital connections and the real world, centres will need to act on these shifts and meet people's new connection needs and behaviours if they are to resonate with the new connection economy and wish to create new opportunities for building, maintaining and celebrating community.
Many centres have successfully set the foundations of local area marketing with the key message being that the centre is the main community hub for residents and an essential part of every-day life. The opportunity to invest, create and build a stronger community connection has never been as easy as it will be through the development of an omnichannel strategy. Automation will allow the ability to have meaningful, two-way interactions with all consumer segments on a personal level, irrespective of the channel. With the opportunity for consumers to engage how they want, paving the way for a more efficient e-commerce strategy.
I mentioned earlier that shopping centres are often the heart of the community, coming together to assist, especially in times of disaster. A smart, relevant strategy that aligns with the community, can help you tell and share that story and amplify it better than ever. Your community will no longer be reliant solely on social media followings and databases. Community and loyalty can be woven within your website via Web3 consideration and integration. Moreover, focusing on community-building within owned websites will eliminate some of the ambiguity and restrictions imposed by social platforms and their algorithms.
Web3 technologies will allow us to build better communities, providing ample room for belonging, as they will be more specialised and personalised, and dedicated to particular interests, with messaging capability.
3. The Blockchain, data-sharing and digital IDs
The development of decentralised data and how it will change social media platforms is something to keep an eye on. With technologies such as blockchain and digital ID, there will be no central authority with data, meaning data will be held in various locations and decentralised. You share data across the ecosystem while maintaining privacy and control.
We will all have one digital ID, a set of validated digital attributes and credentials for the digital world, similar to a person's identity for the real world.
From the research available online, it seems that blockchain adoption among marketers will allow centres to reinvent their relationships with their customers, cutting out the middle-man, using their budgets more efficiently and effectively. This will allow users to be able to collaborate, engage and communicate with each other.
Decentralisation won't happen overnight (and some say it never will), however, it seems that it will be user-friendly, secure, private and better connected to the internet. As the decentralised system takes hold, we will need to be ready for blockchain technologies to adapt and understand.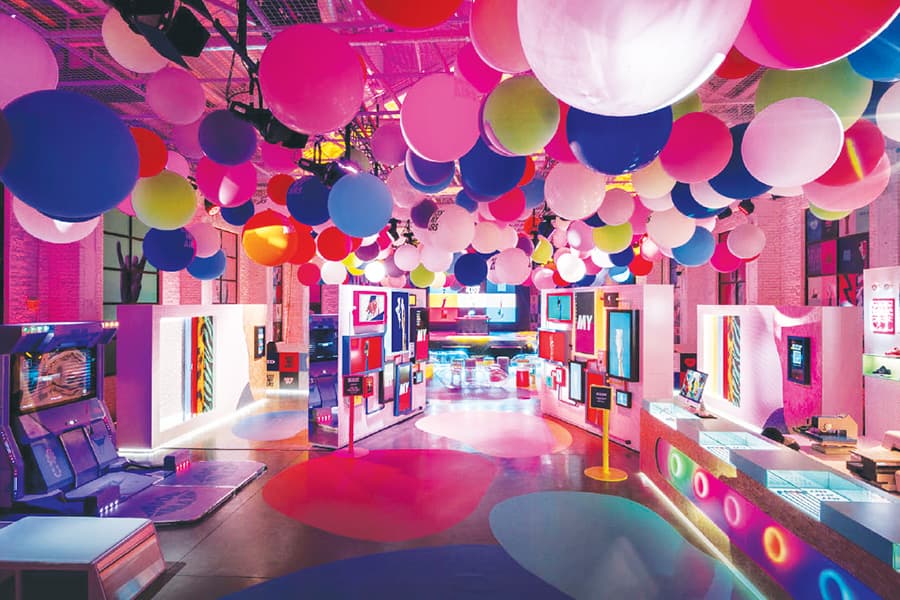 4. The third space, a social place
Online will never provide a human-to-human unique experience, and as retail marketers would know, activations and events are healthy traffic generators for centres when compared to online. Customers are always looking for experiences and places where they can have some fun, belong and be a part of something that cannot be bought online or experienced digitally. Creating spaces for people to come together and enjoy something in common will need to be more innovative as we move further into this space.
This draws on the idea of individuals needing an everyday third place destination from home and work, a concept supported by Starbucks founder, Howard Schultz. Such places are particularly important for socialising, interacting, networking, entertainment and relaxation. Demand for locations that can function as a third-place will likely increase, as remote working has become more common post-pandemic. Centres can own that third space as a way of serving the community and locals. Re-think these spaces creatively, with directions like sustainability, park-style discovery spaces, beautification schemes, learning experiences, workshops, exhibitions, immersive experiences, performances, screening rooms, childcare facilities and hospitality all woven together by integrating technology that will additionally enhance every experience.
The challenge will be to provide the third space consistently and cost-effectively and appeal to targeted groups with bespoke, immersive activations and experiences, paired with the question; 'what part of it could be digitally relevant or reimagined?'
5. Partner with tech companies and digital agencies
Improving your digital maturity requires strong management and/or ownership. As everything net expands, partnering or investing with industry-proven cutting-edge tech companies can provide risk-alleviating technologies that work within your strategy – providing a more personalised customer experience and journey. The metaverse is massive, and there is no one-size-fits-all approach. Ask yourself: what role does your centre have within the community and how can you best market the centre to move forward and effectively incorporate Web3? Many technologies are emerging, some will be ideal for you, and others will be too expensive to justify.
You do not have to reinvent or custom create, the solutions with the right partner can be clear-cut. Interactions in a 3D setting will become more common, advanced and achievable, whereby users can interact with others in real-time. The focus needs to be on developing a clear understanding of what the customer really wants, to allow marketers to be accurate in providing solutions and responses to meet in-person and digital needs.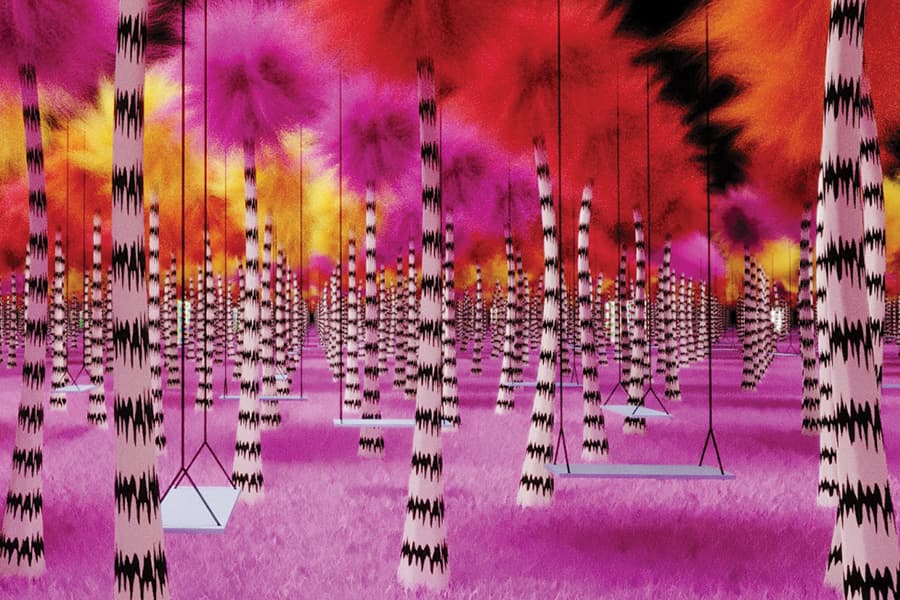 6. Amplify your story
Marketers are tasked with merging the digital with the physical, so why not unite these experiences by measuring what matters most in any experience – human emotion? Emotion provides a framework for the human experience and is a key differentiator. It's about representing the collective experiences that a person feels when interacting with centres. The human experience is driven by human centricity or the idea that people are much more than statistics or data because they are driven by emotions, needs and relationships.
Every shopping centre has a story to tell in the community. It is essential not to lose sight of the story you want to tell, aligning the right marketing channels and tools. For centres, this is the next iteration, an extension of the role they play as a space for people to meet, spend time and create memories. It's about upping engagement and fostering trust. Seize the opportunity that is largely unrealised in the industry today; that of telling powerful stories through emotional marketing, and reinforcing the community in the digital and physical world. Share what centres are, and the good that has been done in the past. Elevate and leverage the meaningful experiences to make an authentic connection with your customers; spark an awakening, a memory or desire with rich interactions that start in the physical environment and are amplified in the virtual one.
Physical experiences allow consumers to look each other in the eye. They grant them things to share. Storytelling in the physical world is about bringing centres to life. Consumers' physical relationships and communications are bound to the digital world and centres' experiences must be too.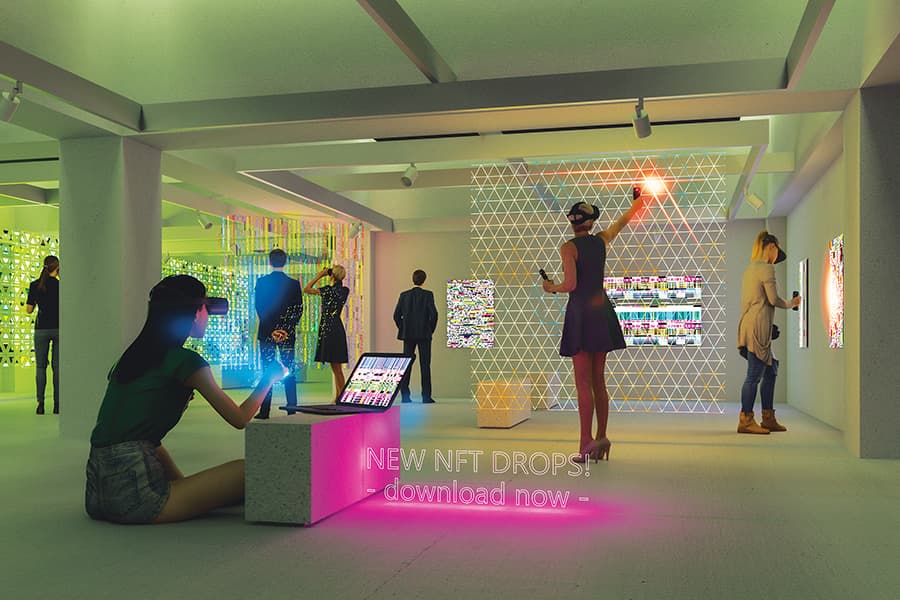 Re-imagine
Remember, the foundation is set. In this next phase of ideation and evolving strategies, we must move forward with an opportunity. Web3, the metaverse and phygital world won't go away. We need to work alongside these innovations to leverage successful strategies to learn from and use as the stepping stones for success in the Web3 world. Setting attainable goals each year, and then committing to taking the small steps to achieve them, is key. Web3 will automate and make life easier, with fewer decisions to be made, helping us improve our lives.
At the end of the day, human connection and relationships, experiences plus trust will win. Physical centres, however, must combine the convenience of online, tapping into the emotional element. This will further amplify and remind consumers of the trust we have for our shopping centres and the role they have played in our lives and memories.
One thing is for sure, marketers need to tell the story with the spotlight being on the community. This is one of honesty and the human experience, integrating the technology within our strategies to offer a smarter way to experience centres and how the phygital world works seamlessly to enhance the journey.
It's time again for us to learn, adapt, reinvent and reimagine… the metaverse awaits.
This article was first published in SCN Vol. 40 No. 3 (July/August issue).