New research by Shopper Media Group has revealed the power of retail out-of-home (OOH) advertising, with one in three Australian shoppers admitting they have purchased a product after seeing it advertised on retail OOH panels.
Findings from The Evolution of the Modern Grocery Shopper 2019, a quantitative research study commissioned by Shopper Media Group, revealed that 75% of grocery buyers do not stick to a shopping list, and 77% of those who do use a list don't specify brands. These two behaviours highlight the importance of promoting to consumers in the last 40 metres to purchase.
Emily Sak, Head of Data and Insights, Shopper Media Group, says, "Australian consumers are bombarded with up to 600 branded messages a day. Identifying key conversion points on consumers' path to purchase, in moments when shoppers are free from media distraction and receptive to branded messaging, is essential for all brands."
The study also found that 62% of grocery buyers use retail media to find out about new products, with half of all grocery buyers relying on retail media to inform them about promotions and offers available in store.
The research indicates that even if consumers know what product they need or want before heading to the store, they are often convinced on which brand to purchase until they are at the point of purchase.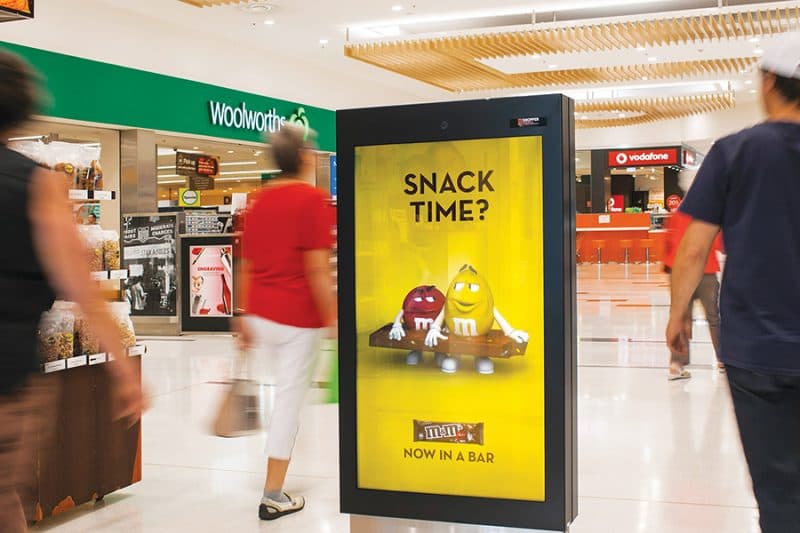 "While some may argue that point-of-sale advertising would best convert these consumers, the study revealed that only one in three grocery shoppers go down every aisle, reinforcing the value of retail OOH panels that target consumers as they enter the store," says Emily Sak.
While there are a lot of powerful and influential priming advertising formats within the outdoor space, retail OOH is unique in that it is both a primer and a converter.
Jamie Hollebone, Head of Revenue, Shopper Media Group says "Retail OOH is the only outdoor channel that is able to prompt and remind shoppers to select their brand when they are in the retail environment and in a purchasing mindset, giving the brand the best chance of conversion from the list into the basket."
"Retail OOH's true strength lies in its ability to prompt and remind consumers of brands they've been primed with. It is true that influential messaging can come from anywhere, but with the ever increasing volume of choice and competition, if you don't get your consumer in the last 40 metres, you have to ask – do you really have them at all?"
Shopper Media commissioned the quantitative research study titled The Evolution of the Modern Grocery Shopper 2019. The study was conducted online with an externally sourced nationally representative sample of more than 1000 Australian consumers.