Scentre Group's unique out-of-home brand channel, BrandSpace has kicked off Christmas in July by providing agencies with an opportunity to have their photo taken with Santa, to celebrate the launch of 'Season for Westfield'.
Bringing to life an authentic Westfield customer experience, these in-agency activations are an extension of a tradition for many people – and now also for furry friends with Pet Photography. The events will be rolling out across 15 agencies in New South Wales, Victoria and Queensland giving BrandSpace clients an opportunity to get a Santa photo with their team or pet, and walk away with a digital or printed Santa photo in a branded wallet as a memento.
Liz Zacka, Group Manager Client Solutions, BrandSpace said, "It's great to be able to bring a slice of the Westfield Christmas experience into agencies. Our team are always working with agencies on creative ways to deliver custom activations for brands in centre, so it's great to let them experience some of the fun and magic of Christmas, conveniently in their Agency".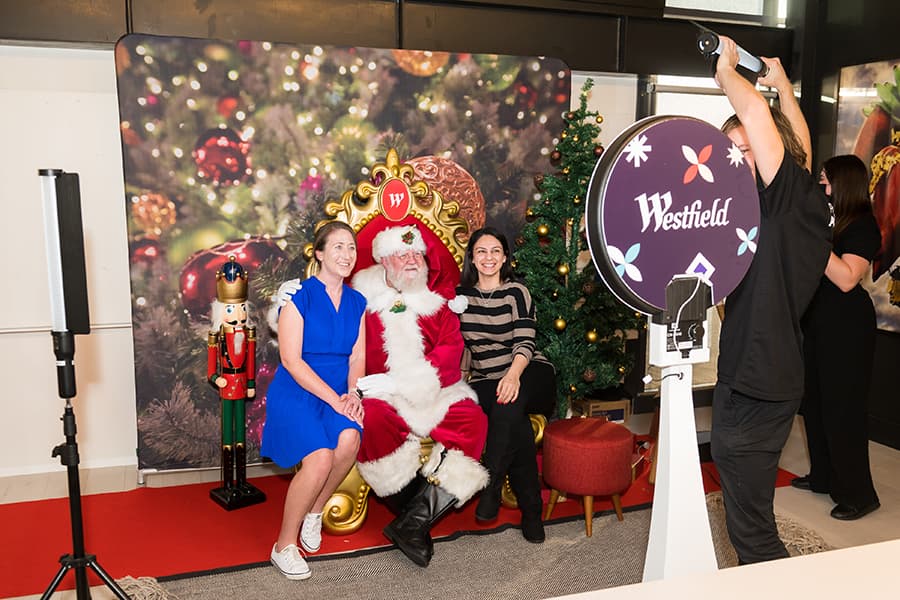 Chris Bolling, Head of Sales, BrandSpace said "We wanted to launch this year's 'Season for Westfield' by bringing a small part of the Westfield experience to our agency partners. Just like our Westfield customers, agency teams around Australia have been deeply engaged by our ability to curate and deliver moments that truly matter in people's lives.
"While this campaign has driven critical awareness ahead of a key sales period, like many businesses that partner with us, it is the opportunity to establish a one-to-one connection with our clients which has proven most valuable.
"We have leveraged these moments to learn more from our agency partners about the challenges and opportunities that their clients are currently facing and to arm them with the valuable insights we have drawn from our rich relationships with the Westfield customer.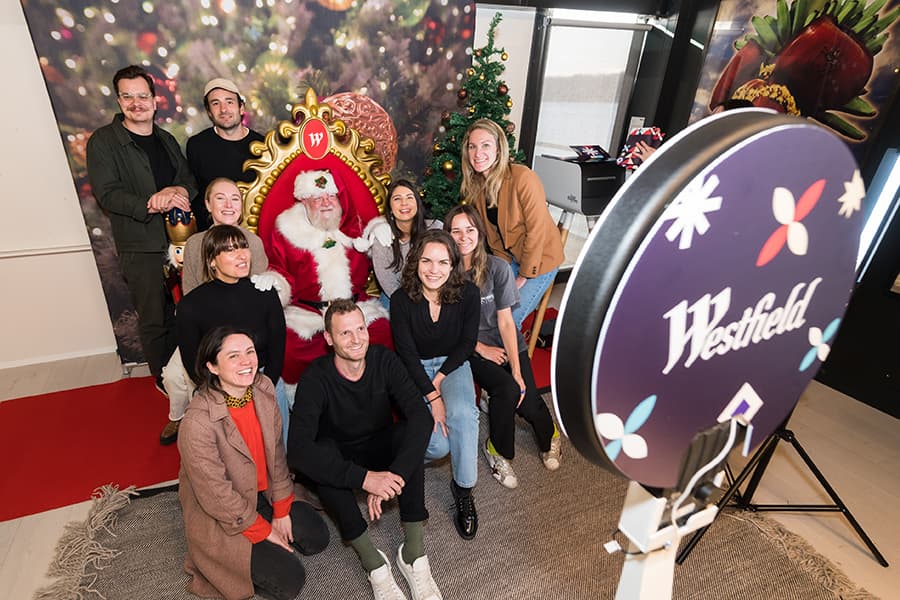 "This year, we are expecting our customers to visit our Westfield destinations more often and spend significantly more time engaging with the experiences we have curated for them, as they make up for missed moments and plan bigger and better celebrations this season. Our data tells us that customers are planning to shop earlier for Christmas this year, with one in three Australians to start planning for Christmas before October.
"Last year we saw an uplift in visitation during the season with customers showing a strong desire to gather in our destinations – so brands wanting greater exposure during the biggest retail event of the year can feel assured that Westfield has them covered with more customers, more occasions and more connections.
"Westfield also provides brands with more opportunities to convert through key sales moments like Westfield Week of Offers (WWOO), which coincides with Black Friday sales in November. When asked 92% of Westfield customers agreed WWOO is a good way to shop Christmas.
"When it comes to shopping behaviours our data shows that not everyone is a planned customer and brands need to reach the allusive spontaneous customers. Our insights tell us 68% of customers make impulse purchases in centre and over half use Westfield as a source of inspiration," said Bolling.