The Shopping Centre industry is driven by people. It's the skills and expertise of the people that manage, develop and evolve shopping centres for their communities that creates this great industry. Shopping Centre News profiles a range of interesting people from the industry each week. This week we speak to Johanna Williams, General Manager of Rundle Mall Management Authority who has a busy role working with the numerous stakeholders that make up Rundle Mall – Adelaide's premier retail precinct, home to flagship international and national brands.
What is your current role and main responsibilities?
Rundle Mall Management Authority (RMMA) is the custodian of Rundle Mall, South Australia's premier retail and lifestyle precinct in the heart of Adelaide. The Mall and the arcades immediately adjoining it are home to 1000 retailers and businesses, 15 arcades and centres, and 5000 workers.
With an average of more than 400,000 visitors per week, Rundle Mall is one of the state's most popular attractions.
As a semi-autonomous subsidiary of the City of Adelaide, RMMA is responsible for providing a range of strategic marketing and advocacy services that promote the precinct as a shopping destination with the widest range of fashion, lifestyle and entertainment brands in South Australia.
As General Manager, my role is to work with the City of Adelaide, the State Government, the 145 landlords in the Precinct and retailers to create unmatched experiences for shoppers and visitors and ensure the Rundle Mall Precinct continues to lead the way nationally in shopping, leisure and entertainment experiences.
How did you get in to this industry?
My background is in marketing and while studying at the University of South Australia, I worked part-time at Witchery in Rundle Mall and could see first-hand how dynamic it could be working in retail and in the Mall. I was fortunate to secure an industry placement at Rundle Mall Management where I providedgeneral marketing and events support. I enjoyed it so much that my fate was sealed – retail marketing was it for me. A vacancy then emerged for a marketing assistant with Rundle Mall and I was fortunate enough to secure it. It was in this role I got to tread the pavement and meet and liaise with a lot of the retailers about content for the magazine and promotional activities within the Mall.
Tell us a little bit about your career
I've spent almost my entire career in retail marketing and have loved every minute of it. From RMMA, I moved to another leading Adelaide shopping centre, Burnside Village, which is located in the leafy eastern suburbs, and then moved to Westfield in SA. Westfield then transferred me to Sydney where I worked on a few different centres before taking up a senior role in the marketing team at the iconic QVB and The Strand Arcade.
After 10 years away, I was keen to return to Adelaide and I rejoined RMMA in 2016 as Marketing Manager, where I initiated activations such as the inaugural Vogue Festival which connects our retailers with the Adelaide Fashion Festival event, and leveraged partnerships with major South Australian events such as the Adelaide Fringe and Tasting Australia.
Every centre I've worked for has been very different in terms of its challenges and the demographics of the communities they serve. I learnt that attention to detail is key by focusing on delivering the right events at the right time to the right audience, and success lies in building relationships with the teams around you, your retailers, event partners, customers and suppliers.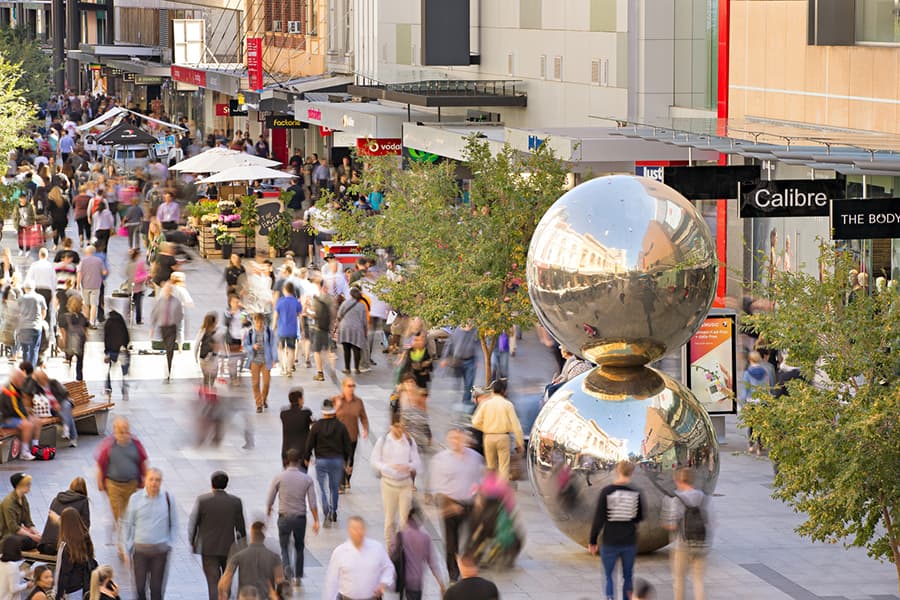 What did you love most about your job?
It's that wonderful place where variety and unity intersect in the retail landscape. With so many different stakeholders with differing needs to consider, I focus on what unites us, which is the desire to keep Rundle Mall as the premier retail and lifestyle destination in South Australia. The Mall is also a meeting place, a shopping destination, a workplace for thousands and also home to overseas students at South Australian universities. It holds a special place in the heart of every South Australian, so there is a deep emotional connection and investment in the success of the precinct, along with the financial investment made by our businesses and property owners. Anticipating and responding to the needs of traders is undeniably a challenge, and it's one that I relish.
I also love the fast-paced nature of retail and the need to keep pushing the envelope whether you're a retailer or the custodian of a shopping precinct. We're surrounded by innovation, whether it's products, store design and the experiences on offer. The minute you stand still is the moment you lose relevance.
What motivates you?
Working with partners to develop new ideas for experiences, events and activations that can energise Rundle Mall as the heart of Adelaide. What we do at RMMA can have a powerful impact on the businesses within our precinct, from the small start-ups and family businesses to the major international brands. I love talking to retailers and understanding their needs and marrying up how we can support them.
What makes a great General Manager?
I've had the privilege of working with a number of fantastic leaders who I've learnt so much from. A great General Manager can see the vision and articulate it in a way that brings stakeholders on board. The way forward is never in a straight line, so there will always be the unexpected, but with leadership, business acumen, strategic thinking and the ability to build rapport quickly, a good General Manager can anticipate, initiate, be agile and flexible and stay focused on the vision.
What is you most memorable moment of your career?
Leading the team that created the now iconic QVB Swarovski crystal Christmas tree installation. It took two years of discussions with our partner, Swarovski, our owner, the centre management team and the retailers and we needed to be mindful of working with a heritage asset, before the 24m tree was installed in 2015. The sheer scale and weight of the tree meant there were some hair-raising moments during the installation. I was visiting QVB earlier this week and as I stood at the base of the tree and looked up, it gave me goosebumps to reminisce about this labour of love and how I helped bring this idea to life. What a privilege it was to work on what's become an icon in Sydney and an asset such as QVB.
Have you had a key turning point in your career?
Several years ago I wanted to explore a more creative passion of mine – floristry, so I left the retail sector to study floral art while working in a florist shop. While I loved the creative expression, it gave me a unique insight into the challenges retailers and business owners face and I realised I could combine my creativity and love of events with those learnings by working on the 'other side' in marketing –From there, I joined the QVB and The Strand Arcade team.
What do you think makes a successful shopping centre?
RMMA is the custodian of a shopping precinct and so we work with the City of Adelaide, retailers and property owners to create a vibrant precinct that is not only a shopping destination, but a meeting place for South Australians.
For us, success lies in taking a multifaceted approach that supports continued investment from property owners that in turn helps secure high profile tenants, the way retailers design their instore experience and engage their customers, and the public realm by providing attractive and enjoyable open spaces. On top of that, it's creating activations that reinforce relevance to regular shoppers and provide a reason for the occasional visitor to return and discover what's new.
For Rundle Mall, that means expanding the offering with a mix of international, national and local brands. We've just witnessed the opening of our first H&M in South Australia, adding to the likes of Nespresso, Apple and Tiffany's, alongside the state's flagship stores for David Jones, Myer, Country Road, Pandora, Witchery and Ted Baker and more. We also have major private investment occurring at opposite ends of the Mall with the Weinert Group's $40 million redevelopment of Rundle Mall Plaza and the revamp of the Citi Centre arcade into a major Foodland supermarket. The City of Adelaide is also set to kick off a major public realm upgrade of Gawler Place in early 2019.
What are some of the trends you are seeing in the industry?
Certainly the popularity of Black Friday is growing exponentially. Last year Black Friday visitation increased by 35% in Rundle Mall and so this year we had more than 100 retailers creating special offers which attracted a bumper turnout.
Experiential marketing and brand activations both instore and in common spaces is another big trend, and one that Rundle Mall is embracing with Vogue Festival and our 2018 Christmas decorations which offer South Australian-inspired Christmas 'moments' for shoppers to experience.
And finally sustainability in events and activations in terms of reducing waste, re-using and recycling materials and working with similarly sustainability focused suppliers and partners is quite rightly gaining momemtum. It's something that is a focus for us at RMMA and the City of Adelaide.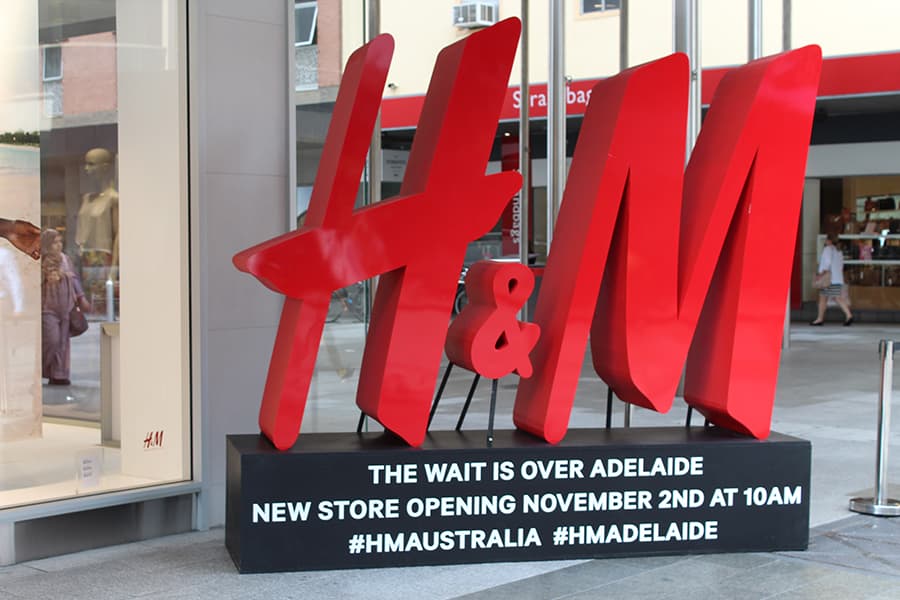 Do you like shopping?
I don't think you can spend so many years in retail without a genuine interest in what's new and the retail experiences we're seeing brands offer these days.
My relationship with my credit card fluctuates from loving its convenience to hesitating when I'm checking the balance, but I'm not alone there!
What is the single most important quality you need to possess to be in this industry?
Energy and the ability to understand the drivers of your target market and forecast their future needs and translate that into retail experiences that deepen connections with consumers. We invest a lot of time in understanding our shoppers needs and wants and their perceptions of Rundle Mall.