The 2021 Frank Lowy Fellowship recipient, Digital Solutions Manager Elizabeth Craig, was recognised for her role in delivering several digital innovations to drive efficiency and connection with special mention for developing an Australian industry first contactless solution to automate the manual process of collecting monthly sales figures. SCN spoke to Elizabeth about the award-winning initiative and what's next for her. 
This interview with Elizabeth Craig of Charter Hall, was first published in SCN Vol. 40 No. 1, 2022 Big Guns edition. 


How did this digital initiative come about, and what drives your business improvement approach?
Throughout the past two years, the pandemic has disrupted how we live, work, shop and connect. The unprecedented challenges faced by the retail industry has compelled us to reimagine how we best support our teams and our customers while ensuring connection and partnership is at the core of all decision-making.
More than 12 months ago, we started to think more deeply about the creation of purposeful work and our desire to remove repetitive processes.
With this in mind, we asked our centre teams what processes we could redesign to deliver a better outcome for them and our customers. It was clear that we needed to prioritise how we might automate the monthly sales collection process.
Sales collection runs for a 10-day period every month and requires more than 75 of our team members to repeat time-consuming tasks such as following up with tenants by phone and in person.
With any evolution of a process, it's always essential that we deeply understand the current way of working, including any existing pain points and one-off defects. We then transition to redesigning what the process could look like and how we can lean on technology to solve problems.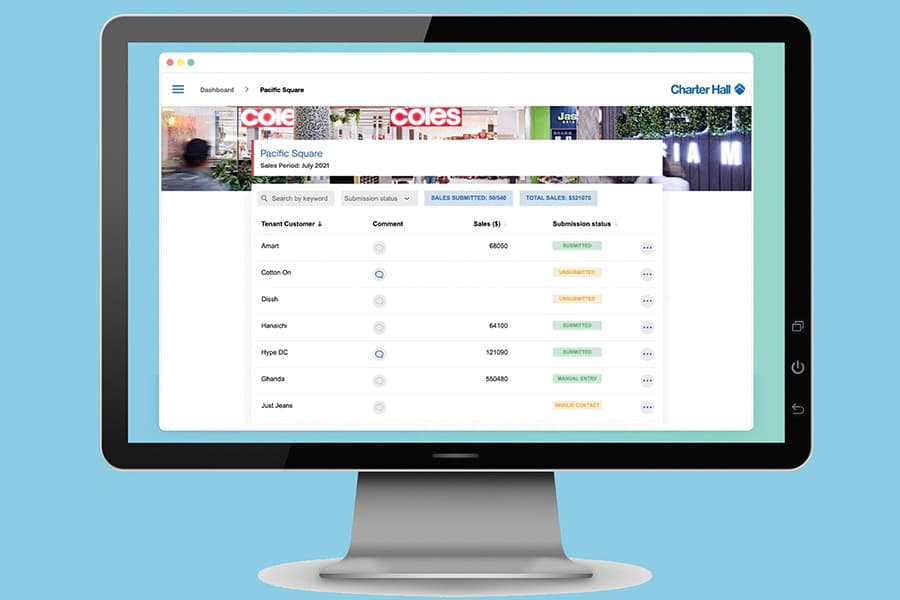 With the pandemic generating urgency for contactless experiences, redesigning the monthly sales collection process became an opportunity to discover these aspirations. Furthermore, the innovation enabled our teams to focus their time on establishing more meaningful interactions with our customers around what drives the performance of their stores and not just collecting a figure from them each month.
Utilising design thinking, agile working and process improvement methodologies, we formed a cross-functional team to develop and deliver our digital platform, which is now known as 'Autom8'. A sales collection portal that solves several industry-wide pain points bridging the gap between retail landlords and the requirement for tenant customers to report their monthly sales.
How does Autom8 work?
We have built a platform that is incredibly safe and simple for our tenant customers, supported by an internal dashboard for our team to track and monitor sales in real-time submitted directly by our customers. In two simple steps, our tenant customers receive a text message or email on the 1st of each month asking them to report their sales via a secure web link. Once on the web page, customers can confirm their name, store and centre before entering their monthly sales figure and hitting submit. For our tenants that don't submit their sales right away, the portal will send an automated reminder every two days until sales are reported.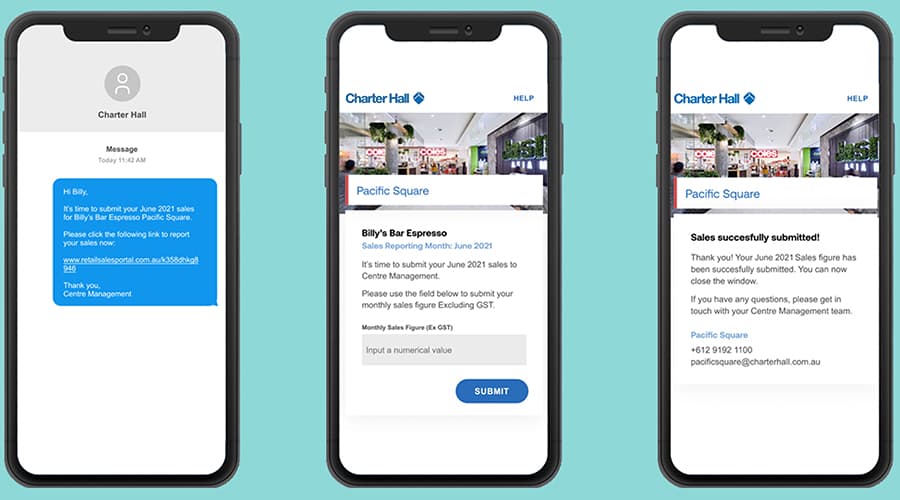 With any innovation, we always test and learn. A successful trial conducted at Pacific Square Maroubra resulted in an 89% adoption rate in the first month, providing the confidence to continue our phased rollout for the rest of our retail portfolio in the following month.
The Autom8 sales portal has now been active across all 56 Charter Hall shopping centres for more than seven months, with an average of 98% of Charter Hall's specialty tenant customers submitting their sales via the portal each month.
This adoption rate is exceptionally high, and we are incredibly pleased with how our tenant customers have responded.
Currently, we are working on some exciting enhancements for the Autom8 portal that is on track to be complete by the end of this month. These enhancements in functionality include the utilisation of automated email extraction technology to collect sales data from our major tenants.
During the past two years, a shift in economic, social and environmental stability has changed the way we operate, and has allowed us to dive headfirst into a new world, empowering us with the opportunity to demonstrate resilience in hard times, the courage to innovate, and perseverance for the wellbeing of our customers and the communities we operate in.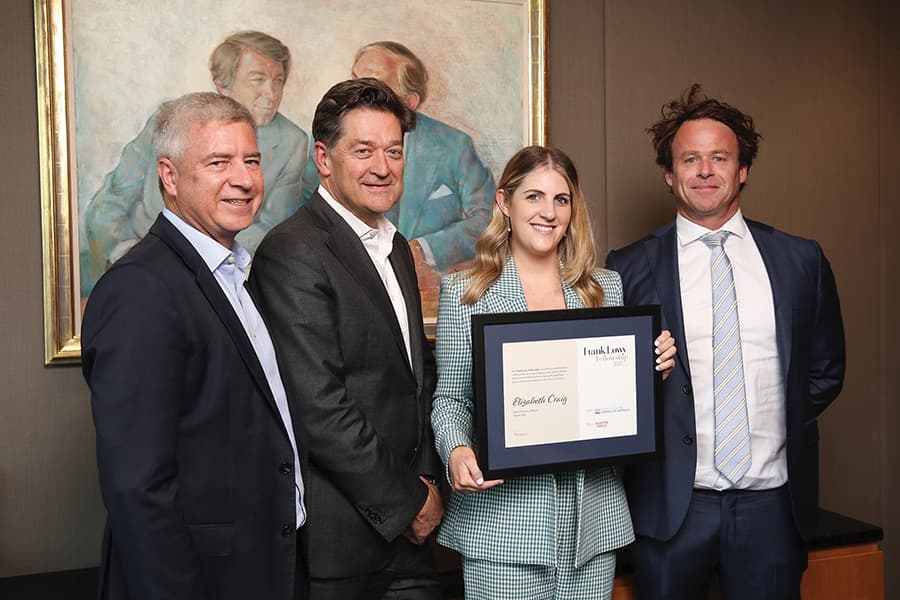 How has the Frank Lowy Fellowship impacted your efforts to drive innovative solutions in automation for Charter Hall and the broader Australian retail industry?
Autom8 was developed utilising customer and team insights to determine what gaps might exist in day-to-day retail operations. Customer surveys indicate that Charter Hall tenant customers are open to the pursuit of a simpler approach to processes and utilise technology to innovate.
Additionally, developing solutions with an inventive spirit through genuine insights are at the core of our culture at Charter Hall.
I was extremely honoured and humbled to not only have been nominated for this industry-renowned fellowship, and I feel incredibly inspired by the passion and innovative contributions made by all nominees and the exciting work that is happening across our industry.
I am thrilled to discover what we can achieve in the year ahead and am very passionate about continuing our journey of improving both team and tenant customer experiences. It's an exciting time to be part of Charter Hall and the Business Improvement team.