Belinda Daly takes a look at the future of marketing with a deep dive into what makes Generation Z tick. Generation Z are digital natives, born between 1995-2009 and there are two billion of them now globally. Do we really know them? What appeals to them? What is their impact on the future of retail? 
Gone are the days when mass marketing actually had an impact on sales and growth for an organisation. Now with so many digital channels available and access to customer data, a good marketer needs to know your customer – not just understanding what platforms they are using but taking a deep-dive into your target market's intrinsic thinking and motivation behind their choices in life. 
For us in retail, we need to know their impetus for choosing one service over another, choosing your shopping centre over the one down the road, and their choice in brands and products. 
To understand the psyche of this generation, you have to understand their way of thinking. 
The third annual, international study of Generation Z, conducted by The Center for Generational Kinetics and commissioned by WP Engine, revealed new expectations for the web by Generation Z.  
52% of Gen Z can't go more than four hours without internet access before they become uncomfortable. They are innately digital natives and see no difference between the online and offline worlds.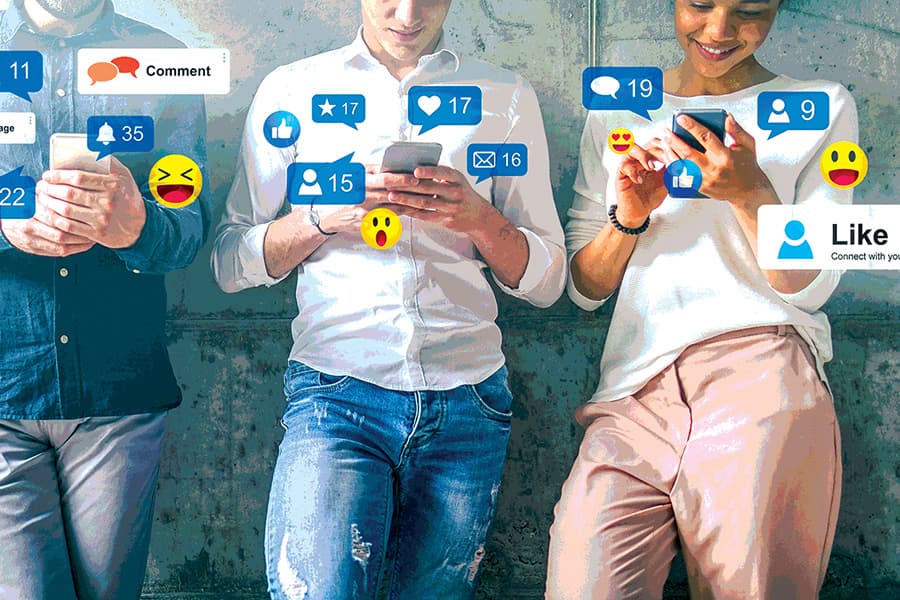 For years businesses have been talking about online/offline strategies, bricks-and-mortar, omnichannel and multi-channel strategies. It's time to do away with these terms because Generation Z sees no distinction between the worlds. This generation has the highest level of digital fluency and were practically born with a smartphone in their hands. 
Why is Generation Z important for the retail industry?
Currently, there are two billion of them globally. By 2025, the group will make up 25% of the Asia Pacific (APAC) population, 21% of Australia's population and 27% of our workforce (2020 McKinsey & Company). And they'll be a smart bunch with one in two predicted to obtain a university degree (2020 McCrindle Research, Australia).
So what does this mean for marketers?  
There are many research reports on Generation Z – they will soon become the most researched cohort ever. I've distilled the top five things marketers need to know to attract the Generation Z market:
1. They are greatly influenced by video content
I had to stop myself recently when I was explaining to my ten-year-old daughter what a HandyCam was – gone are the days when we carried around multiple devices to record life's moments! This generation feed off video content like it is lollies. SnapChat, TikTok and IGTV are part of their everyday existence. Brands need to not only engage on these digital platforms but they must also create content that is authentic, engaging and sells through clever execution.
2. Green and long-lasting quality go hand-in-hand
The previous generation, the Millennials cared about the environment greatly and so do Generation Z. However, there is a key difference; this cohort are looking for both sustainability and premium quality. For example, they are willing to pay more for ethical clothing that will last – both in quality and in style. They are no longer the throw-away society of generations past. In Australia, Gen Zers are more likely than their elders to say that they are willing to pay more for environmentally responsible products – 39% for Gen Zers versus 28% for Millennials and 16% for Gen Xers.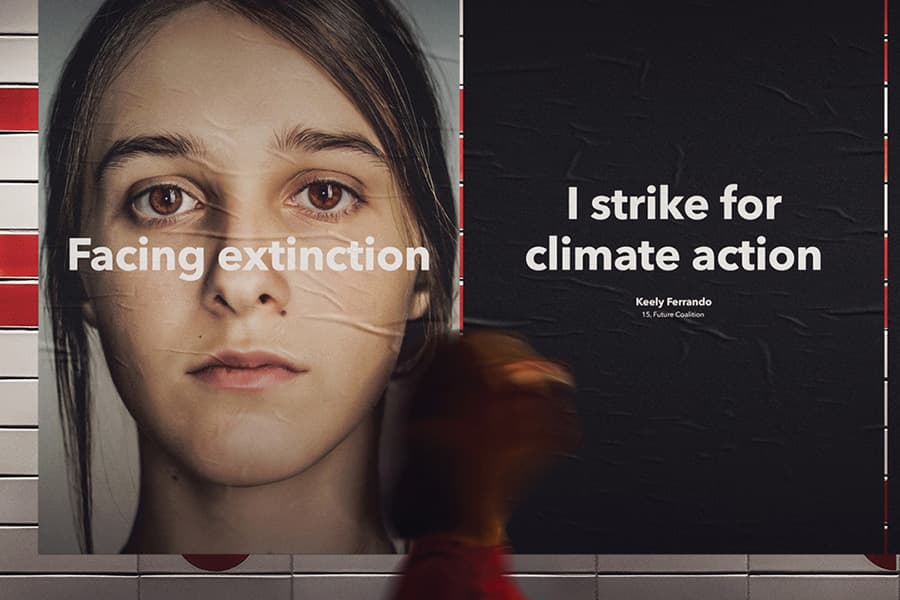 Take Patagonia, front and centre of their website is their mission: "We're in business to save our home planet." No mention of their products they are selling, it's all about their value. Their website features as much content about saving the planet as it does product, and advertising imagery features young people caring about the world. 
3. Brands must humanise themselves
Gone are the days of faceless and boring advertising delivered in corporate brand colours. 
The real winners in this space are those brands that consistently engage with their customers with real-life content that would seemingly be created by consumers themselves (even if there is a big production team behind the scenes).  Other ways to humanise your centre's brand is to use customers, use retailers, tell a story, share a handwritten customer review… the list is quite endless once you put down the corporate veil. 
With the gig economy shut-down, during the latest COVID-19 isolation period, Melbourne Central launched MCTV. The Melbourne CBD destination is connected with its audience via digital and interactive content channel MCTV – a place where art, lifestyle and culture collide – and real humans connect with others on digital platforms, importantly uncurated and raw.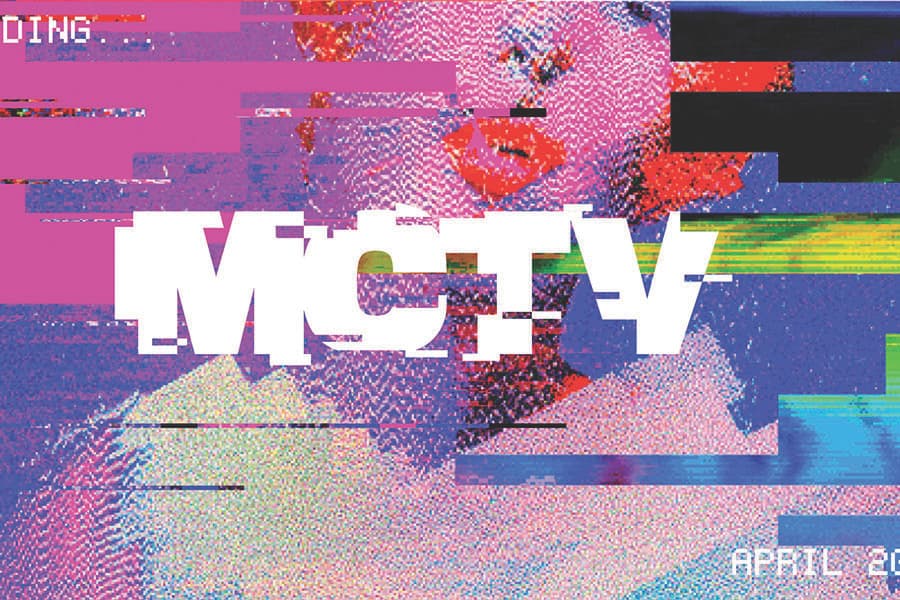 In the latest Generation Z Report by McKinsey & Company, the report stated that 40% of Gen Zers prefer brands that are popular. They are also more likely to want "brands that set them apart".
 Thomas Rüdiger-Smith, leader of McKinsey's Consumer Packaged Goods and Retail practices in Asia Pacific said: "For companies looking to win over Generation Z, brands need to be agile and stable, regionally aware and locally focused, environmentally sound and acutely price conscious, social-media savvy and respectful of privacy, and authentic and able to tell a compelling story."
4. Keep messaging simple and short
Less information but high quality messaging is more effective. The human attention spans are dwindling and for Gen Zers that number is only eight seconds, and as they straddle between five screens at any given time, marketers have an incredibly challenging task to get their attention. However, if you can answer these three questions it's a good starting point to create quality material that will engage young people:
•Do you understand what they care about?
•Is it content that is shareable with friends and family – and Byte Pals (friends they only know online)?
•Is the content authentic and relatable? 
5. Their influencers are each other – not 'influencers'
Back in the 1990s in shopping centre marketing, you sat in a boardroom and said: "Our strategy is to generate word-of-mouth" and good community shopping centres and retailers did just that. This strategy is basically the same, but now, it's digital. Brands now need to rely on what people say about them on these platforms, as Generation Z use their friends' endorsements and opinions online to influence their decisions; not sponsored posts, paid influencers and heavily curated content.
Enter the complex world of marketing. Consumers who create their own content and recommend a brand are the strongest marketing tool any company can have. 
Generation Zers are effectively millions of brand managers walking around, they have a digital presence that represents their own brand and they only interact with brands openly that reflect themselves. Gen Z's identity is inextricably tied to their digital footprint. 
"Gen Z are digital pioneers and have charted the path for the rest of the world to go fully digital," said Mark Randall, Country Manager, ANZ for WP Engine. "In Australia, lockdown has caused a profound change in the way we do everything, from shopping to eating to engaging with friends and family. Gen Z was already comfortable in that new paradigm, so if you meet the digital needs of Gen Z, you now meet the needs of the rest of the world."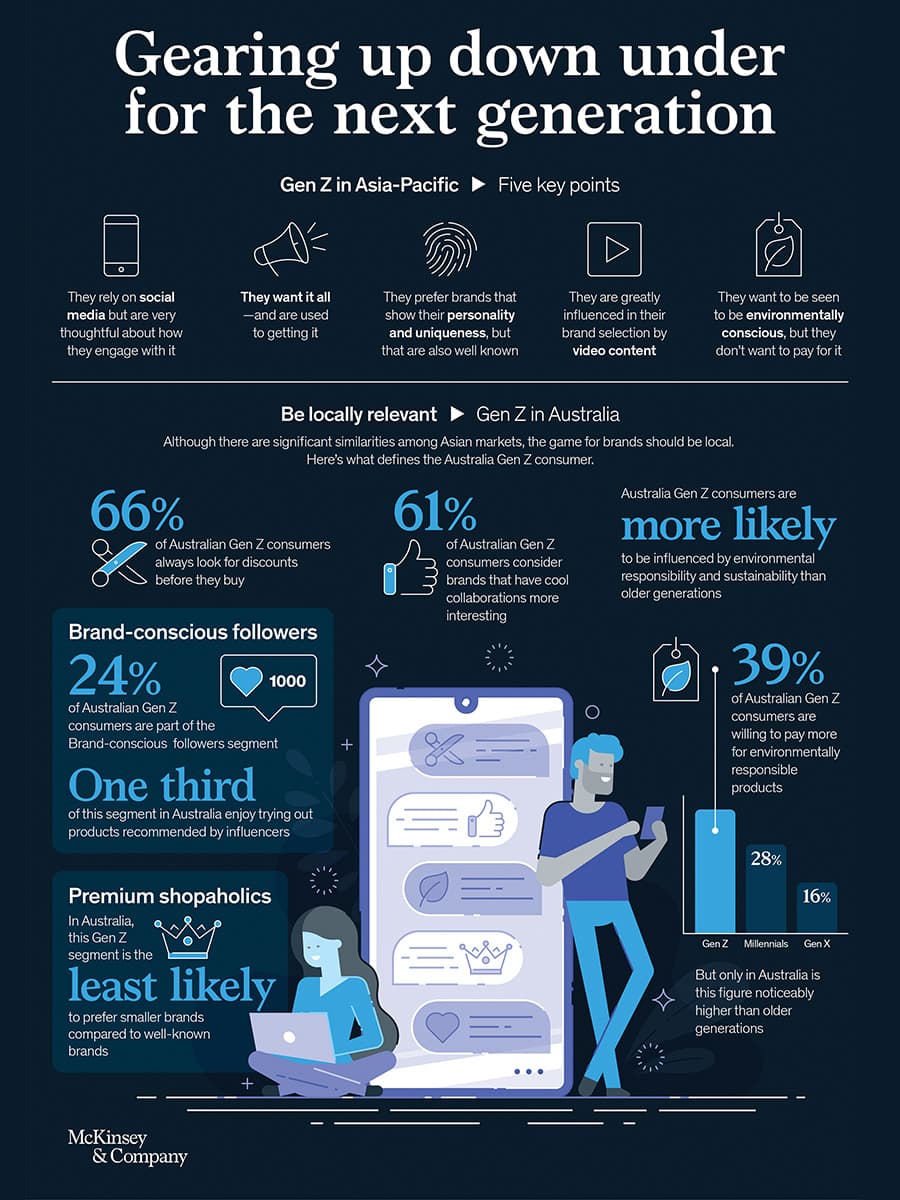 Should marketers be using TikTok as a marketing tool?
TikTok launched as Douyin in China in September 2016, it was designed for creating and sharing short videos. The following year, in 2017, the app was launched by ByteDance for markets outside of China and named TikTok outside of China. TikTok is available around the world via the App Store or Google Play stores. With 800 million users1 worldwide and 52 minutes average daily time spent on the app (Business of Apps, 2019) – it's a consideration for all marketers! 
And did I mention TikTok has reached two billion downloads globally? In Australia more than 850,000 have downloaded the app, but that's a fair gap between the most used social media platform Facebook with 16 million active Australian users2.
Personally, the app has provided lots of entertainment during COVID-19 lockdown and the use of the app is surging as Australians replace traditional entertainment with digital consumption. 
For marketers and brands, the platform is like other social media channels hand as plenty of business options. The older demographic is increasing on the platform but predominately the younger cohorts including Generation Z are heavy users. 
So it comes back to marketing basics, is your target market on TikTok? If the answer is yes, give it a try.
1 Datareportal 2020
2 Social Media Statistics May 2020