Kerry Stewart, Founder and Managing Director of Dovecote Design has a passion for transforming commercial spaces into Christmas destinations and creating unique visual experiences. In this article written for SCN, Kerry discusses some of the challenges around planning and installation for Christmas 2020 and why both retailers and shoppers will be expecting a strong presence of Christmas decoration and cheer this year.
2020 is proving to be the year of uncertainty, more so at this point in time with all things Christmas and COVID-19.
Our passion is to create timeless memories and traditions for all to experience and this year we will all need the familiarity of Christmas.
Our industry, based around events and activations in the retail, corporate and hospitality sectors, has been one of the hardest hit industries affected by lockdowns and social distancing regulations.
Normally, we would be in full production at this time of year, but with CapEx budgets being slashed or non-existent this is not the case this year with that aspect of the business down to about half.
At the time of writing, as COVID-19 cases have spiked in Victoria and Melbourne goes into lockdown for a further six weeks, we have made the decision to maintain remote working as our factories and offices are located in one of Melbourne's hot spot areas.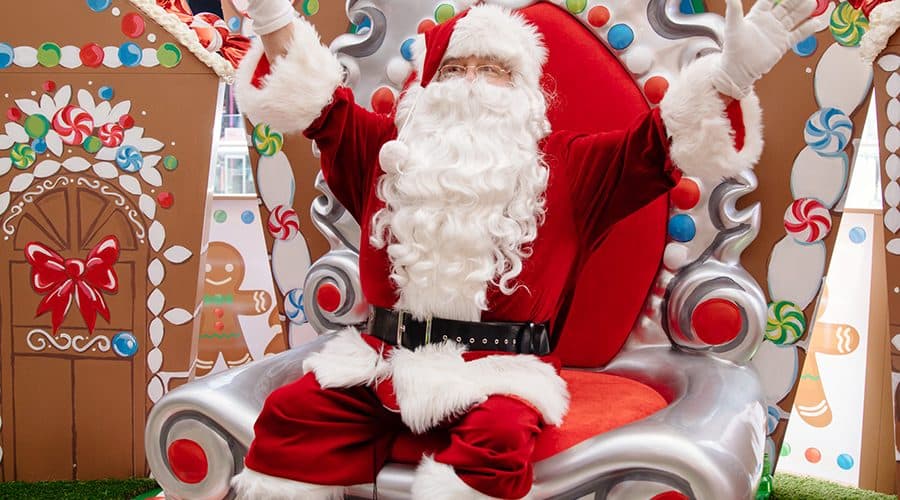 What will Christmas 2020 be like?
At this stage we are still waiting on ongoing State and Federal Government decisions on the stages we are at in each of the states, border closures are a concern and given the latest outbreak in Victoria, could cause further issues in the next few months.
The other concern is whether there will be Santa sets and Santa photos this year? And if so, what impact will COVID-19 restrictions have on these activations? Will they be allowed or will they be considered too high risk?
The honest answer is, we still don't know. We have the issue of social distancing to contend with as well as most Santas being in the high risk and vulnerable age category, so there is no easy solution to the current predicament we find ourselves in.
However, we believe that both retailers and shoppers will be expecting a strong presence of Christmas decoration and cheer this year, after all, COVID-19 took away Easter and Mother's Day to name a few celebrations, so taking Christmas away is just not an option.
What will we see this Christmas?
A greater emphasis will be placed on exterior decoration, entry statements, selfie stations and overhead displays within the centres.
We have invested heavily in an amazing range of giant LED light decoration and giant props like Nutcrackers, reindeers and other traditional Christmas icons.
The last few years, we have also introduced decorative Way Finding PODS throughout our major centres that not only give direction to specific areas of the centre but also carry the Christmas Cheer through the centre and are used as an opportunity for further selfie experience.
Santa Sets may be may be replaced with giant stand alone trees where a community-based non-contact event can be held. The trees will have an interactive and or timed show component that will happen on the hour every hour, some of our sets may even be dissected to still have a strong presence but in a non-contact way.
Our strategy
Our strategy to combat the hurdles we face this year is two-fold. We are looking at all possibilities regarding no contact Santa experiences, which could be green or blue screen imposed images on a series of backgrounds.
The other option is "Selfie Stations" throughout the centre where families can take their own photos, or the centre provides a non-contact photographer who sends the images to the family digitally.
Both of these options are still to be confirmed in the next month or so once we have a better understanding of the restrictions and if they will be eased or will we in fact have a second wave to contend with which will change our plans again.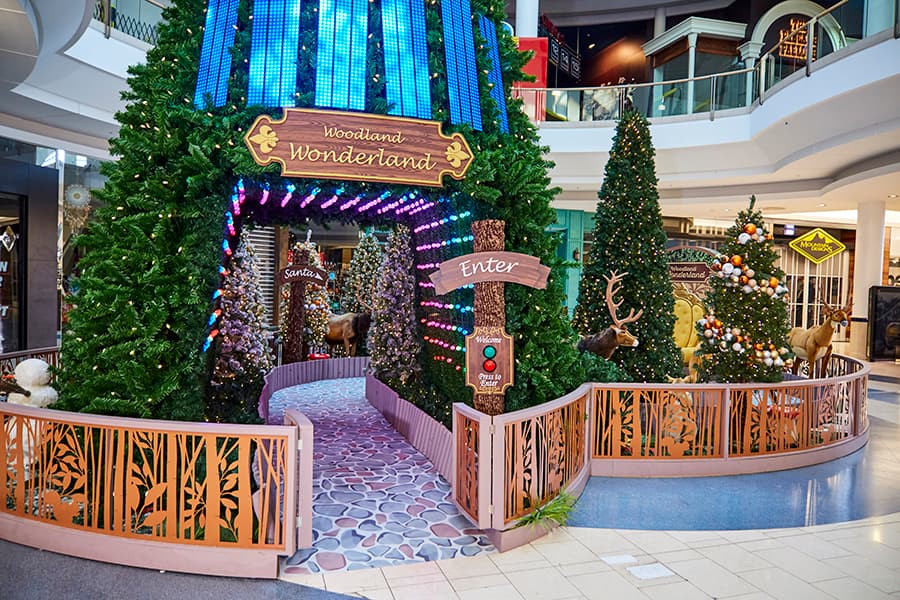 We have invested a lot over the years with training and crew selection and have an internal motto "Do it once and Do it Right". We are in the process of implementing a 'Crew Passport' where our crew members are required to sign a daily declaration regarding contact they may have had outside normal crew working times. An extension of this is also having a designated First Aid Officer who will be responsible for checking in with all crew members and temperature checks as part of our normal pre-installation Tool Box Talk.
Crews will work in bubbles so that we are eliminating as a much cross-contamination as possible.
Moving forward
We are fortunate enough to have the most amazing group of clients, who to us are more family and together as a team we will produce amazing Christmas experiences again this year for their centres.
Yes, we may have challenges from both OH & S and budget cutting, but we are in this for the long-term and hopefully another 21 years of creating memorable experiences.