Nicholas Street is about celebrating Ipswich's invaluable past with a modern twist. With heritage sites and landmarks right around the corner, the precinct is the gateway between the old and the new; forging a path that honours how Ipswich began, and where it is headed.
The Nicholas Street Precinct is a culmination of history, opportunity, arts, entertainment, leisure and culture. Centuries-old character upgraded with a mix of contemporary offerings and amenities.
Designed by renowned Australian design firms Buchan Group and Vee Design, the precinct invites visitors and locals to stay awhile and explore the best in Ipswich dining, retail and diverse experiences and was recently awarded the 2021 UDIA QLD Award for Excellence in Social & Community Infrastructure for Tulmur Place and Ipswich Central Library.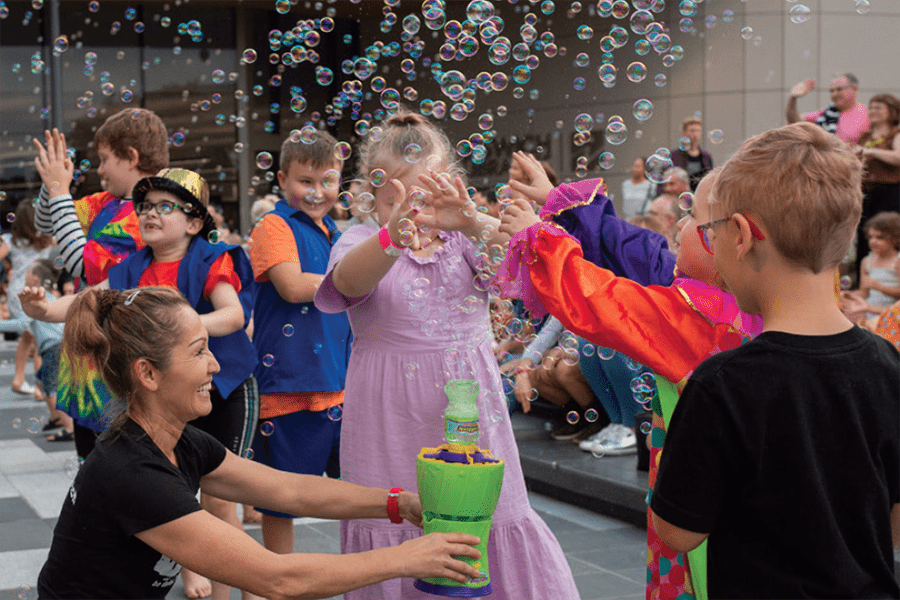 Home to two libraries, including Australia's only dedicated Children's Library, digitally connected civic square, zero-depth water play area, performance stage, approximately 1,000 car park spaces and an active calendar of markets and events, the Nicholas Street Precinct is Ipswich's leading entertainment and cultural destination.
In Indigenous language, Tulmur is the name for Ipswich and a fitting tribute for the civic square and community gathering place that plays host to an extensive lineup of events including markets, school holiday activations and live music on the purpose-built stage.
With more than 20,000m2 of retail, restaurant and leisure space benefitting from connectivity to major train and bus networks – nationally recognised brands including Gelatissimo, Zambrero, Sushi Hyo, Aushotels, Terry White Chemmart and That Dumpling Place – have seized the opportunities available in Queensland's fastest-growing city and all signed on as entry tenants to the $250 million city redevelopment.
Zambrero Head of Corporate Restaurant Development Jeremy O'Neill said they were delighted to be opening their doors in Ipswich CBD, in the newly developed Nicholas Street Precinct.
"It's exciting to have the opportunity to further contribute to the City of Ipswich with our third restaurant in the area. This newly developed food and entertainment precinct is the perfect fit for Zambrero," O'Neill said.
Gelatissimo CEO Filipe Barbosa said the gelato store would bring new taste experiences and was the perfect complement to existing businesses. "We are thrilled to become part of the Nicholas Street hub and to bring our huge range of gelato flavours to suit all tastes including vegan, reduced sugar and deluxe range."
Positioned adjacent to the new dining hub and a key cultural and heritage link to Ipswich past is the city's much-loved Commonwealth Hotel, built in 1910. With its heritage façade meticulously restored and rebuilt by engineers, the hotel will continue to be revitalised after Aushotels signed on as the new operator of the iconic pub.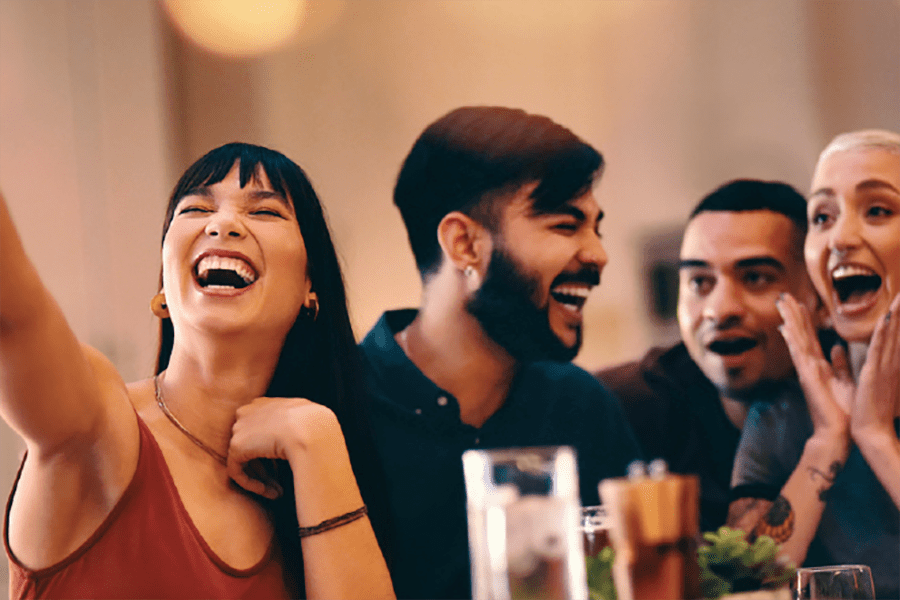 Also known as Murphy's Pub, the forthcoming extension of the hotel will transform the site into a state-of-the-art dining and entertainment hub with plans for the redevelopment to include indoor and outdoor dining, a feature cocktail bar, beer garden and function rooms, while keeping its classic and authentic persona at its core.
Ipswich Mayor Teresa Harding said the hotel will act as an anchor for the Nicholas Street Precinct attracting additional visitors and diners to Ipswich Central and bolstering future trade.
"This is a pivotal moment in the Nicholas Street Precinct redevelopment that we have been working towards," Mayor Harding said.
"We have watched this grand building being brought back to life and with Aushotels coming on board, we have now assured the future of the site has been secured."
At the top of the precinct, a soon to be announced new world-class cinema operator will form the key anchor tenant to support the leisure and cultural positioning to ultimately drive the city centres night-time economy.
"Ipswich's thriving community already benefits from a variety of options for leisure across the city, including our 630 parks and reserves, a line-up of award-winning festivals and events, City Art Gallery and our food, retail services and entertainment precincts," Mayor Harding said.
"Another world-class cinema will help to keep our city liveable and meet demand as we welcome another 330,000 residents by 2041."