With retail sales somewhat stagnant, major department stores posting poor figures and other majors downsizing, one could be forgiven for thinking it's all 'doom and gloom'. However, Tony Quinn sees only opportunity!
It was reported in the press recently that during the past 12 months, Australian commercial office property has outperformed retail property.
Meanwhile, Vicinity Centres is selling off smaller malls valued at $2.1 billion, The GPT Group has failed in its efforts to sell Wollongong Central and players like Scentre Group, Stockland and Mirvac are all looking to Amazon-proof their portfolios. Meanwhile Myer, David Jones and Target are all proposing to shrink or exit some centres altogether.
So, what does this mean for our industry? Doom and gloom?
No, I see it as an opportunity because, as we know, department stores have been declining for years now. It is an opportunity for renewal, refocus and innovation. "Necessity is the mother of invention" as the saying goes.
So how do you back fill a previous mall anchor of up to 10,000 square metres, sometimes over two levels?
This isn't anything new – as we saw with Melbourne Central and the Diamaru Department Store exiting the centre back in April 2002. Owners GPT spent money on a refurb and remix, backfilling the space with mini majors and specialty retailers, thereby creating several new precincts.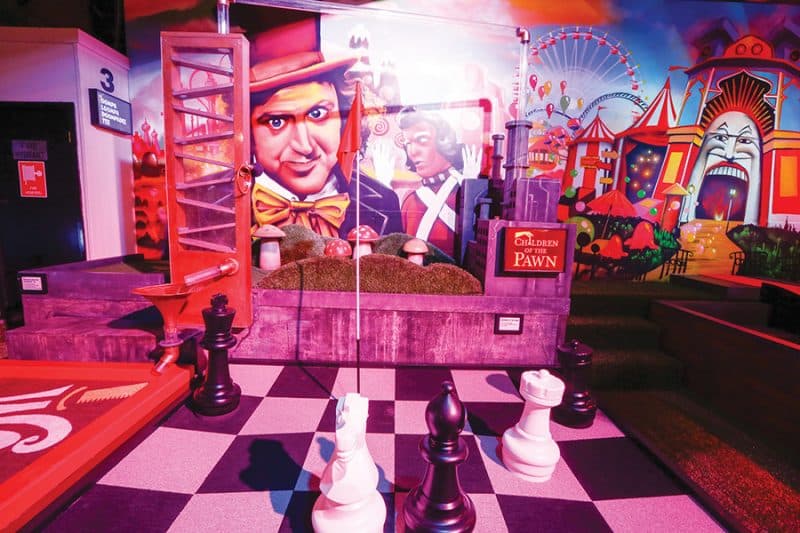 Some back filling could and has involved overseas retailers like H&M, Uniqlo or Zara, while others appear to be headed in the entertainment and leisure direction.
I have heard rumours of Eataly (Italian food emporium) finally coming to Australia as one possibility, while other options are Kidzania (family entertainment centre) and Woodward (skateboard and BMX park).
And we've seen Holey Moley and Strike Bowls' combined entertainment offering of 18 holes of uniquely themed mini golf, 10 bowling lanes, karaoke rooms, a next generation escape room and sports bar complete with private booths has taken this type of fun experience to a new level.
Palace Cinemas, for instance, in its Central Park Sydney site features 10 screens that offer a boutique cinema experience with a private bar and lounge for a party of 14 people, meaning you can have your own personal cinema party experience for kids or adults away from the crowds. It also offers in-cinema wait service and cuisine, brought to you direct from Central Park's restaurants. Small boutique cinema offerings like this could easily fill up some of the now former department store space.
Car showrooms have also crept into shopping centres. Subaru has opened what it has dubbed an 'experience store' at Castle Towers, Castle Hill, where you can purchase exclusive merchandise, take a test drive from the centre and ask questions about the range of vehicles on show. Others are planned to include a car service centre on the rooftop, so you can shop for a few hours while your car is serviced by the dealership.
Other opportunities exist depending on the location for operators like WeWork commercial office space users.
Chadstone in Melbourne has had commercial office space at the centre for years. As mentioned in my last article, the number of retailers moving into the hotel game is another opportunity, depending on the location. German supermarket giant Kaufland is another possibility, as it needs about 10,000 metres of space.
So rather than doom and gloom, we should see this as an exciting opportunity to create something fantastic, new and fresh.

WeWork Cos Inc. offices in San Francisco, California

WeWork commercial office