Buchan's signature architectural work in the retail and hospitality space is widely evident at New Zealand's brand-new retail district, Sylvia Park. Kiwi Property unveiled its $277 million, 20,000m2 Level 1 expansion late last year, which resulted in an overwhelmingly positive response from the local and wider community. The expansion follows the launch of New Zealand's first H&M and Zara stores in 2016, both of which Buchan was also engaged to deliver.
The distinct design choices throughout the Galleria position Sylvia Park as a premier retail location, Buchan's Principal Robert McFarlane notes "the inspiration for the Galleria came from a desire to create a contemporary and timeless space which would act as a counterpoint to the dynamic and more ephemeral designs of the retail units and shopfronts, which are more driven by changing trends and fashions over time."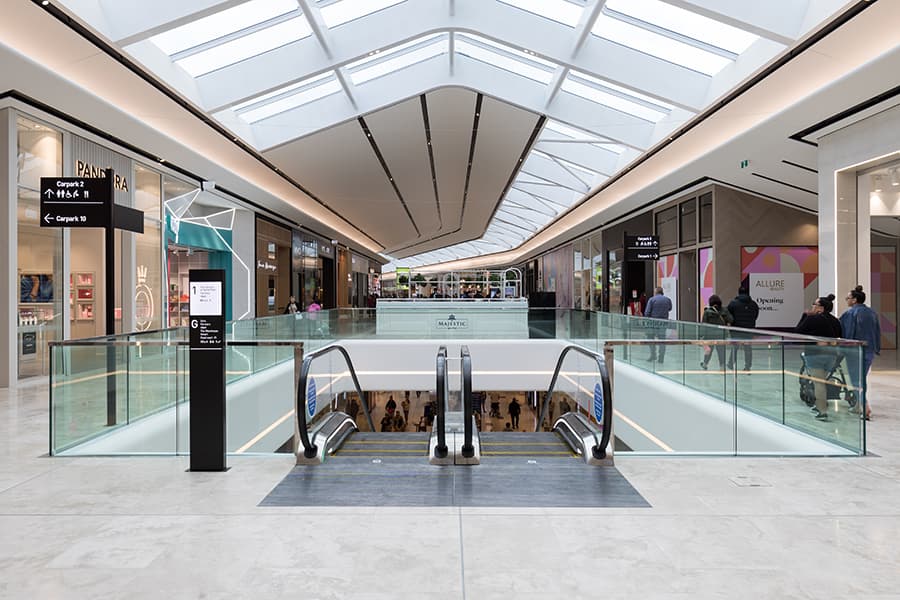 During the day, the design provides a galleria-style atrium flooding the mall with diffused natural daylight through roof skylights. While at night discrete light sources up-light the curved surfaces of the ceilings providing a soft ambience. The design gives clear views inside allowing customers to effortlessly move through the Galleria with no need for extensive wayfinding. The form and finishes of the interior provide a sophisticated backdrop that is a balance to the colours and materials used by the retailers on their shopfronts.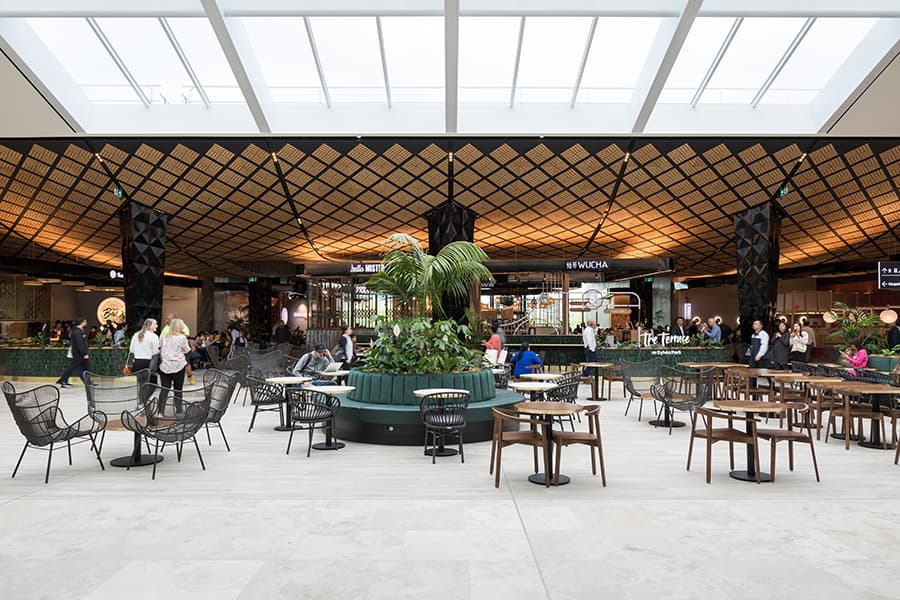 Buchan also led the design and upgrade of the expansion at Sylvia Parks' The Grove Dining District to accommodate six new restaurants, a new square and dining lane. The silhouette of the signature dining pavilion relates to the forms and scale of the existing buildings and the angular geometry of the wing-like roof appears as if it is folded, like origami. The revitalised dining lane also now has a new automated canopy supported by 'structural trees'. This now allows dining outside all year round, providing shelter from the rain in winter and shade from the sun in summer.
"Buchan is well known for its expertise in retail and master planning of the highest quality, but as Sylvia Park is now defined as a Metropolitan Centre in Auckland, we have also been extending that know-how into other areas such as infrastructure, civic and mixed-use, heritage, residential, hotels, bars/restaurant design, interiors and brand experience." Says McFarlane.
In addition to the Galleria at Sylvia Park, Buchan have designed new multi-level car parks, a new two-level H&M building and a new dining precinct, 'The Terrace'.
The Sylvia Park expansion is a reflection of the exceptional work that continues to come out of Buchan New Zealand. "Our Auckland and Christchurch studios work collaboratively and at the moment the scale of our mixed-use projects is wide ranging from Invercargill Central to Mission Bay in Auckland." Concludes McFarlane.