The much-anticipated completion of the Gubuda – Gordonvale Shopping Centre was celebrated at an official opening event held on Wednesday 20 July, 2022 – marking the arrival of a new state-of-the-art Woolworths supermarket and seven specialty retailers.
The project has seen Woolworths inject $25 million of investment into the area, creating more than 80 jobs during construction and 120 ongoing retail jobs.
In a first for the Woolworths Group, the inclusion of the Indigenous name for Gordonvale – Gubuda – will be displayed on the entrance canopy of the centre.
The new centre's design includes a substantial external artwork by Indigenous artist Michael Booiyol-Anning as well as an alfresco area for outdoor dining.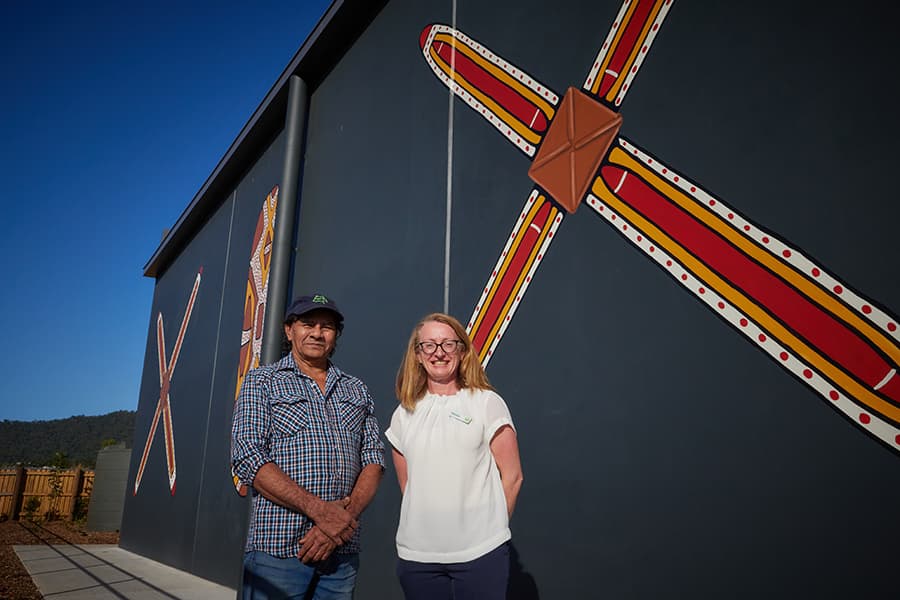 Woolworths Head of Property Development, Andrew Loveday said: "I'm very proud that in what is a first for the Woolworths Group across the country, the inclusion of the Indigenous name for Gordonvale – Gubuda – will feature at the entrance canopy as customers enter the centre.
"We look forward to delivering local residents, and the broader Cairns community, an essential and convenient shopping experience in one of Australia's most modern and sustainable shopping centres."
In another first for Cairns, the new Woolworths supermarket will offer 'Scan&Go' technology which allows customers to scan goods with their smartphone as they walk through the store and pay in the app, before tapping off through a dedicated Scan&Go lane at the front of the store.
The project will also be Woolworths' first 4-star, Green Star shopping centre development in Far North Queensland, to be rated by the Green Building Council of Australia. The building will incorporate a range of sustainability features, including solar panels, rainwater harvesting and use of recycled materials, to reduce the environmental impact of the centre's operations.
"We're working to build more sustainable supermarkets and shopping centres with investments in initiatives to optimise our energy use.
"These efforts are not only good for the environment but will also help us keep operating costs down so we can continue to offer great value to our customers," said Loveday.
State Member for Mulgrave, Curtis Pitt MP, has been an avid supporter of the project since Woolworths first sought Council approval more than 10 years ago.
"I've long supported a Woolworths development in the growing southern corridor of Cairns, and this location will draw shoppers from as far south as Babinda and provide options for a trolley shop closer to home for residents of Goldsborough and Mount Peter.
"Seeing the development finally opening its doors has presented exciting opportunities for families with teenage children to secure their first job. It's also great that some people have been able to transfer their employment to the new Gubuda Gordonvale store from other locations so they can work closer to home, which has opened up other vacancies across the region.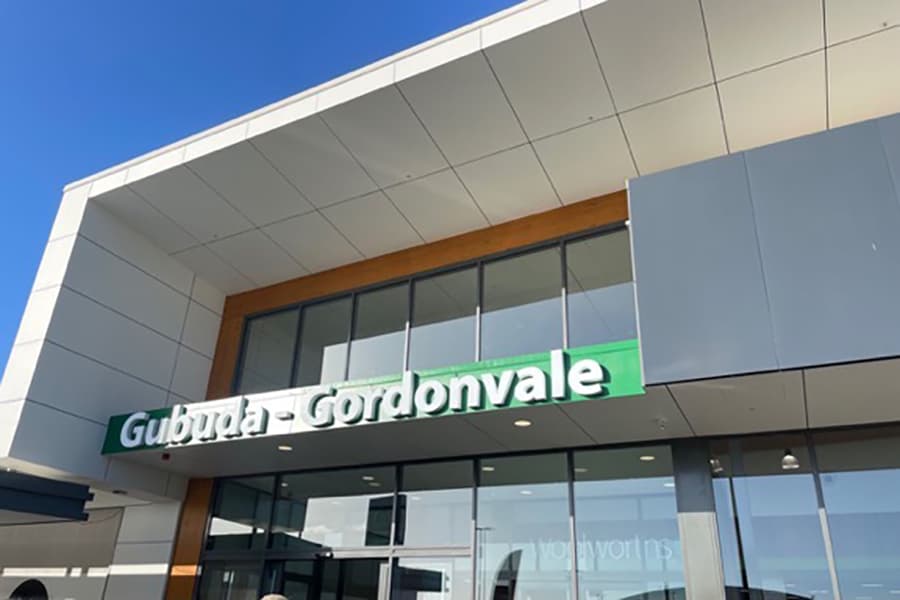 With stage 2 of Cutters Rise residential development about to be released, the new Woolworths development is a major selling point for new homebuyers, who will benefit from both shopping and employment opportunities.
"The $481 million Bruce Highway duplication between Edmonton and Gordonvale will provide safe and easy access for shoppers. It is quite timely that piling works on the Gubuda Jinna pedestrian overpass just south of the store are due to commence next week.
Acting Mayor of Cairns Regional Council, Terry James said: "We know that future population growth of Cairns will be very much to the south of the city, and this new development will play an important role in servicing the area.
"It will also provide significant employment opportunities for the local community. Many of the new jobs created by this development will give young people their first taste of working life.
"Council plays an important role in delivering core infrastructure to support new developments like this, which is why we have invested over $6 million in critical works associated with the new Woolworths shopping centre, principally for the extension of Fisher Rd and the Draper Rd roundabout."
In addition to the Woolworths supermarket, the new centre includes seven specialty tenancies – Gordonvale Noodle House, a pharmacist, Discount Drug Store, Cignall, JSL Phone Repairs with more to come.