As reported in SCN earlier this month, Westfield Tea Tree Plaza opened the doors to its dining and entertainment precinct yesterday as thousands came together to experience Adelaide's new social destination. The $50 million redevelopment is delivered by Scentre Group and joint venture partner, AMP Capital Shopping Centre Fund. 
A milestone for the Westfield portfolio in South Australia, the new indoor-outdoor dining and entertainment precinct will see the centre transform from a traditional shopping centre into a living centre. Westfield Tea Tree Plaza features nine new restaurants and first-to-market HOYTS LUX cinemas. The centre now offers the complete retail, dining and entertainment experience for the community to discover and enjoy, all in one place.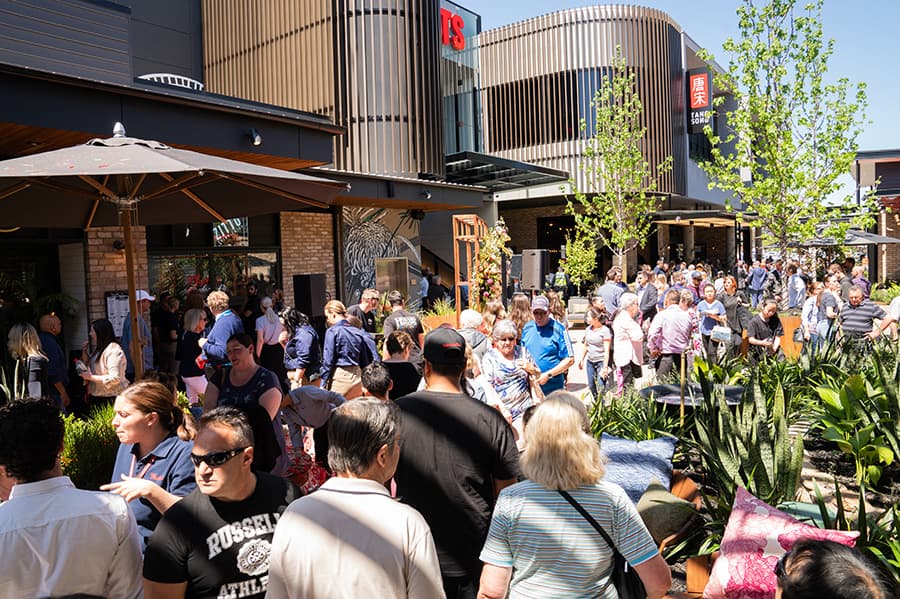 "Westfield Tea Tree Plaza is a much-loved landmark in the Northern Adelaide area, with the centre operating for over four decades. The investment in the centre is as much about continuing its unique legacy as it is evolving its current retail, dining and entertainment offer to keep up with the needs and demands of the community. We know it will be a place the people of Adelaide will continue to enjoy for years to come", says Westfield Tea Tree Plaza Centre Manager, Lachlan Monfries.
Inspired by the nearby Adelaide Hills wine region, the precinct's natural and unique design is brought to life with light-filled green space, water features, a fire-pit and dedicated kids play zone, making it a vibrant and welcoming gathering place for the community.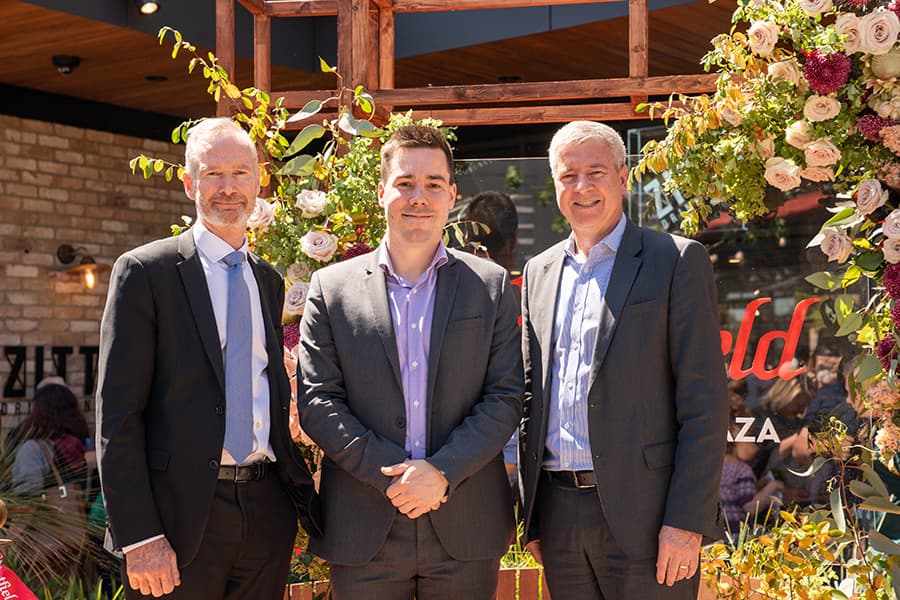 AMP Capital Shopping Centre Fund Manager Conrad Sinclair said: "On behalf of our investors in Tea Tree Plaza, AMP Capital is pleased to be part of the development at the centre, with the addition of the dining precinct and improved Hoyts LUX offer improving the centre for shoppers and investors alike.
"We are long term investors in South Australia and will continue to aim to provide the community with world class retail and dining amenities for all to enjoy", Sinclair continued.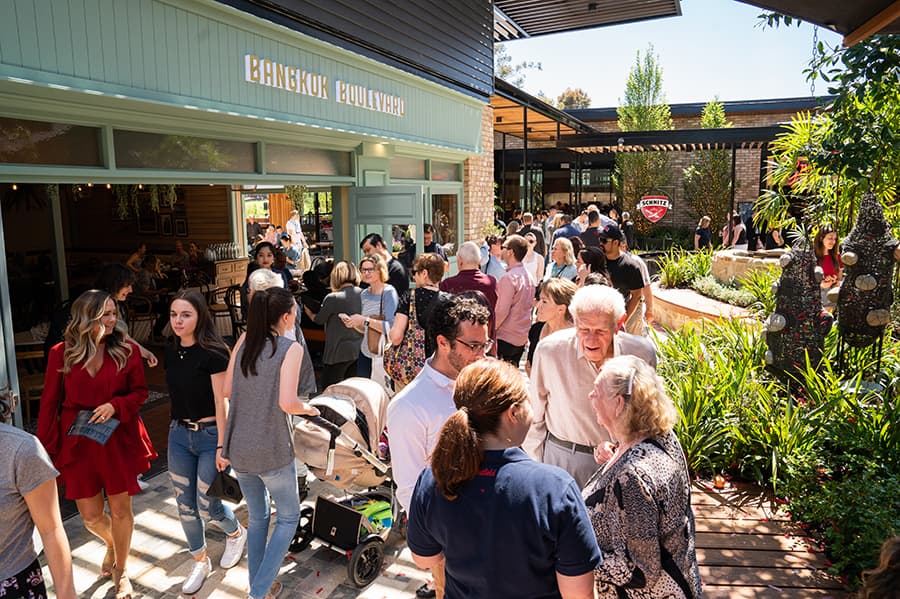 Catering to an audience passionate about eating out and socialising with family and friends, it offers a range of new-to-SA restaurants, including The Rockpool Group's The Bavarian, Schnitz and Bangkok Boulevard Thai. Other new and returning retailers include a new-concept TGI Friday's, Grill'd, local favourite Caffe Primo, Zitto and more.
Rockpool Dining Group CEO Thomas Pash said The Bavarian Tea Tree was a fantastic addition to the Bavarian family and was opening just in time for the group's Oktoberfest grand finale weekend.
"Our Bavarian restaurants have a large and loyal following across the country and we're thrilled to bringing our first, affordable and family-friendly destination to South Australia," Pash said.
The feasting and festivities are set to continue with The Bavarian hosting a huge Oktoberfest launch weekend of oompah bands, singing, dancing, set menus, competitions, prizes and official Oktoberfest beer.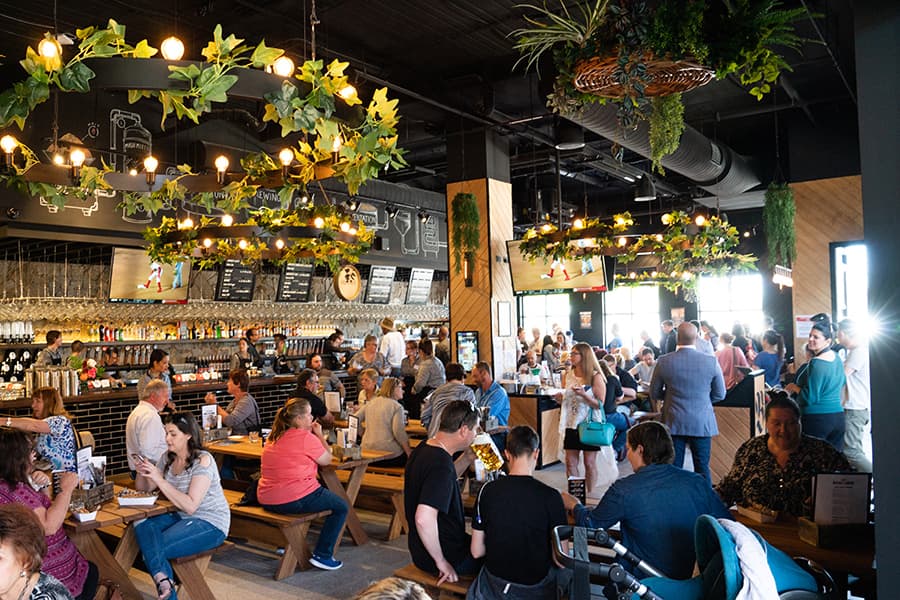 In addition to the precinct's diverse restaurant mix, Westfield Tea Tree Plaza today delivers a 12-screen cinema offering and South Australia's first HOYTS LUX – complete with a bespoke dine-in menu created by Manu Feildel and powered recliner seats across all its cinemas.
A hub for the local community, the Tea Tree Plaza centre has been operating for over 45 years. The new dining and entertainment precinct will complement the centre's existing offer which features 250 retailers, including Myer, Big W, Coles, Kmart, Target and Woolworths.
To celebrate the dining and entertainment precinct's grand opening, Westfield Tea Tree Plaza has commenced four days of festivities across the entire centre. From live music to kids entertainment including a PJ Masks Immersive Zone to a live art exhibition, free offers and more, there's something for the whole family to enjoy at the opening of Westfield Tea Tree Plaza this weekend.