Thousands of locals gathered today as Westfield Coomera on the Gold Coast opened the doors to its $470 million development for the first time. In a rare Greenfield development, Scentre Group and QICGRE owned Westfield Coomera unveiled the living centre of the future. In one of the highest growth regions in Queensland this centre focused on experience, family and service will delight Gold Coast customers. 
A vibrant social destination located in the growth corridor of the Gold Coast, Westfield Coomera is Scentre Group's very first greenfield development and is delivered in partnership with QICGRE. Spanning 59,000m2 of indoor-outdoor retail and leisure space, Westfield Coomera will offer 140 specialty stores from launch, a two-level dining and entertainment precinct, market-style fresh food, quick eateries and a never-seen-before purpose-built recreational park, appropriately titled 'The Backyard'.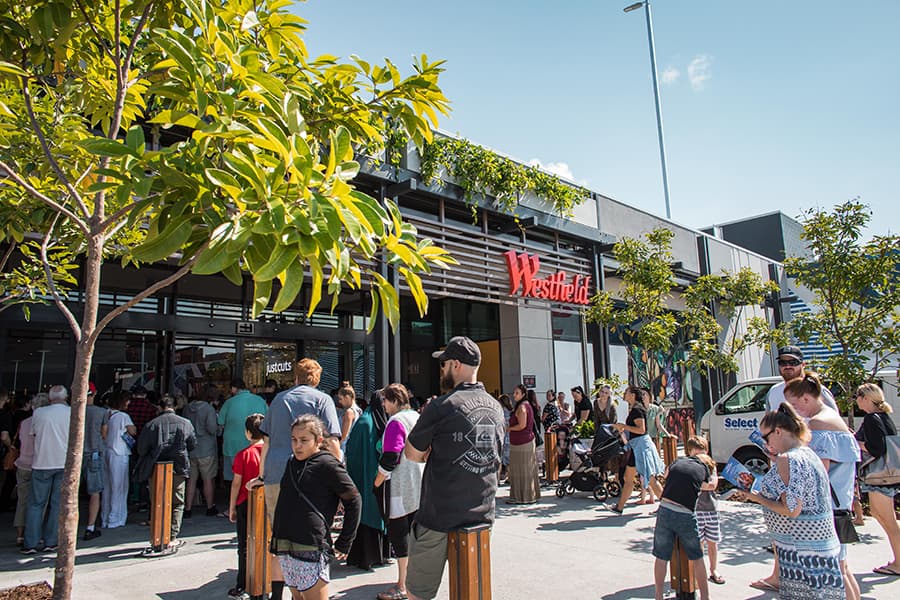 Built in response to significant growth that has already happened and is forecast to continue in this part of the Northern Gold Coast, Westfield Coomera has been designed to be the heart of the booming region. Not only providing a Town Centre for the community, but employment opportunities with almost 7,500 jobs created during construction and in retail on completion.
"Westfield Coomera exemplifies our purpose to create extraordinary places, connecting and enriching communities. As Scentre Group's first greenfield development, it signifies a pivotal moment not just for our business, but sets a new standard for the industry. Having a blank canvas allowed us to reimagine the role of Westfield as social infrastructure and its place in the community, which we deliver today with this living centre of the future.
"At the heart of this evolution from shopping centre to living centre is curating an exceptional retail, services and product mix that our customers will love and that reflects the local community. Westfield Coomera brings this to life with 40% of the centre dedicated to dining, entertainment and services. It is a new world of experience and is a destination you visit not because you have to, but because you want to." says Scentre Group Chief Executive Officer, Peter Allen.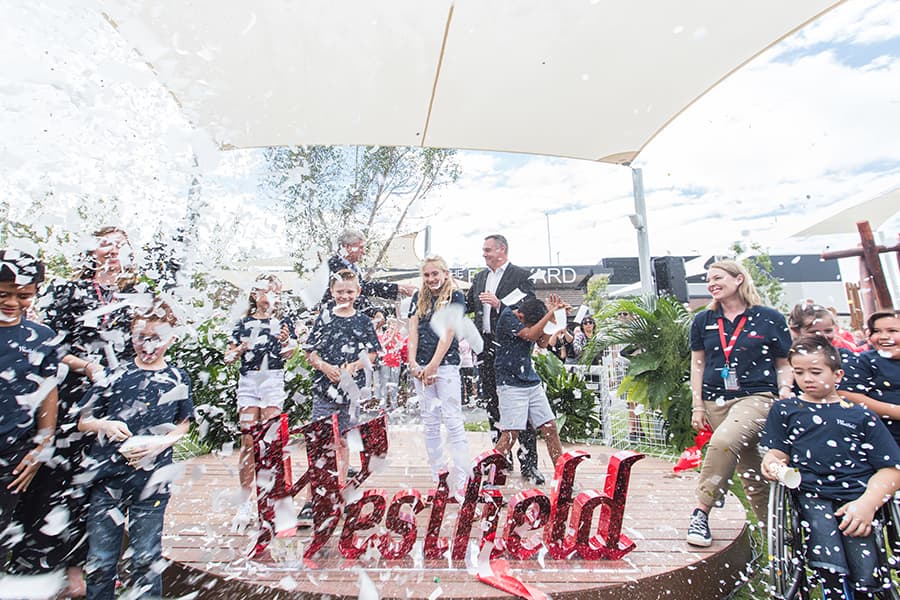 Managing Director of QIC Global Real Estate Steven Leigh said, "Together with Scentre Group, we are pleased to deliver a truly transformative project within a region that continues to be recognised for its sustained growth and vibrancy. Our shared vision was to deliver a development that reflects the values and aspirations of the Northern Gold Coast."
With over 40% of Westfield Coomera's footprint dedicated to dining, leisure & entertainment and services, the centre has been designed and curated as a gathering place for the community. Light and airy, with leafy courtyards, a true Queensland feel, the dining and entertainment precinct is an example of this.  New and first-to-market experiences including The Bavarian, Barbacoa Mexican, Little Red Dumpling, Goodlife Health Clubs, Betty's Burgers, Tapworks Bar and Grill, Beach House Bar and Grill and more will open from today until Christmas.
 Rockpool Dining Group CEO Thomas Pash said The Bavarian Coomera was a fantastic addition to the Group's Queensland family and would help deliver the biggest and best Oktoberfest yet on the Gold Coast. 
"Our Bavarian restaurants have a large and loyal following across Queensland and we're thrilled to bringing another unique, affordable and family-friendly destination to the Gold Coast," Pash said.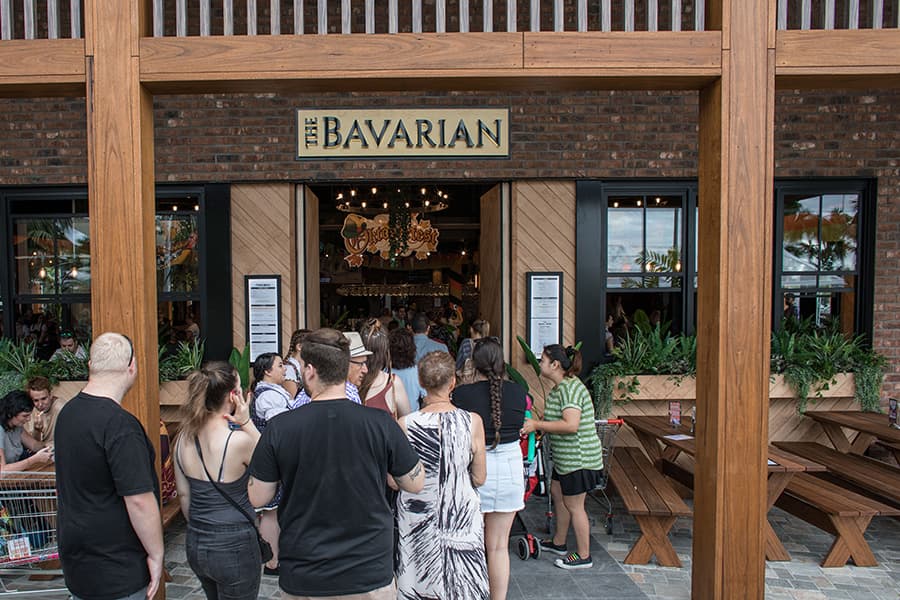 The landmark feature of Westfield Coomera, The Backyard, is the ultimate family-friendly destination. Imagine a 2,600 sqm urban oasis filled with tall trees, native flora and bright and colourful art sculptures. It includes kids play zones, scooter circuits for all ages, an interactive water play billabong, picnic tables and a built-in BBQ for communal use – perfect for social events and children's parties.
In another first for entertainment, Westfield Coomera is now home to iPlay Adventure featuring a series of fun activities, including Clip N Climb, a high-ropes course and laser-tag. Also from the creators of iPlay, The Park Coomera will open before Christmas and features a 'putt-putt meets beer garden' style venue with full bar and pizzeria, full lane bowling, live music and more.
Complementing Westfield Coomera's extensive dining, entertainment and leisure credentials, the new living centre features Coles, Woolworths, Kmart, Target, JB Hi-Fi, Rebel and Event Cinemas, including Gold Class. Catering to all ages, the centre's carefully curated fashion retailer mix includes the likes of Universal Store, Bonds, City Beach, Pandora, Johnny Bigg andRockwear that will open today, with H&M, Mecca Maxima and more to open soon.