Developers of New Zealand-owned retail development Tauranga Crossing have announced its grand opening of Stage Two of the enclosed mall is set for the 4 April. The 47,000m2 shopping complex will house up to 80 fashion, general merchandise, and service retailers along with 29 restaurants and eateries within the two-level mall galleria and dining area. Tauranga's Mayor, Greg Brownless will officially open the centre. 
Joining international fashion retailer H&M at Tauranga Crossing will be a number of firsts to the country and region including Edge Clothing, who've chosen the mall as their first location in New Zealand, and Solect, a fashionable footwear brand opening their first ever store.
David Englert, Marketing Manager at Edge Clothing commented, "We're stoked to open our first store in New Zealand at Tauranga Crossing. New Zealand has been on our radar for some time now and we choose Tauranga as the location for our first store in the country because of the growth of the region. We know the customers will really love our unique brand and product mix."
Tauranga Crossing is the location of H&M's fifth store in New Zealand following openings in Auckland, Wellington and Christchurch. Spanning approximately 1,600m2 and set over two levels, the store will offer an unparalleled shopping experience in the Bay of Plenty. The much-anticipated full concept store will showcase apparel and accessories for men, women, youth, kids and baby as well as the popular home concept.
"We are thrilled to finally be opening a store in the Bay of Plenty region and offer our customers an incredible fashion destination within a superb shopping centre" said Daniel Lattemann, Country Sales Manager for H&M New Zealand. "We are also looking forward to introducing our H&M Home concept as we know it has been a customer favourite since making its New Zealand debut in 2017."
H&M entered the New Zealand market in 2016. Today there are four stores nationwide; Sylvia Park and Commercial Bay in Auckland, The Crossing in Christchurch and Queensgate in Wellington, with a third Auckland store announced to open at Botany Town Centre. Through its stores H&M offers a broad product range including the latest trend and inspiration for customers to create their personal style.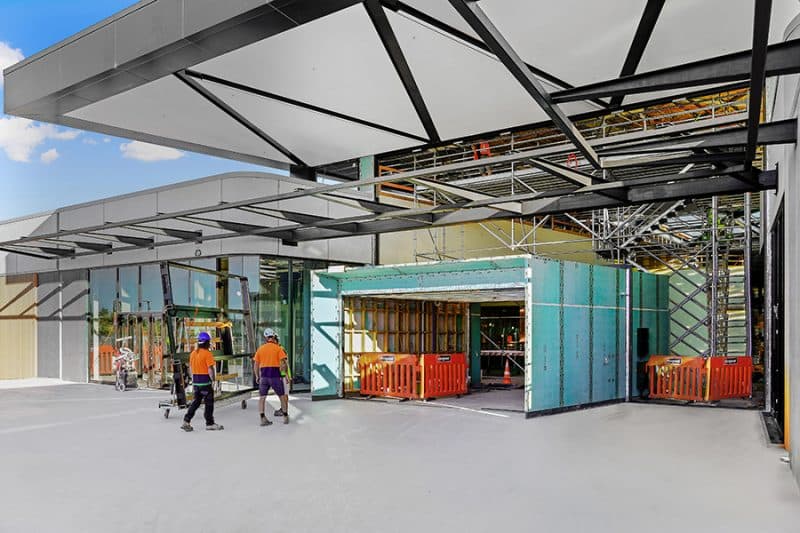 Australia's leading fashion lingerie retailer, Bras N Things, and premium fashion brand City Chic will also open at Tauranga Crossing, their first stores in the area. Popular footwear brands, Skechers and Maher Shoes and beauty clinic Nude Skin and Laser Clinic also chose the new mall as the location of their first stores in Tauranga.
Steve Lewis, CEO of Tauranga Crossing commented on the opening, "We've been working on Stage Two of the enclosed mall for some time now and we are delighted to announce the official opening date and welcome people into their new mall. Tauranga Crossing is a retail destination for the people of Tauranga to be proud of and a place that visitors from across the country will want to experience."
Along with the eclectic range of retailers, Event Cinemas will anchor the entertainment precinct and feature the largest cinema complex in the Bay of Plenty region with 800 seats. The Event Cinema complex will include the first Vmax screen with full recliner chairs and double day beds to enjoy the latest movies, live sports and music concerts.
Located over two levels, the dining area within the enclosed mall will be located adjacent to the Event Cinemas complex. The upper level, known as The Observatory, will introduce a selection of firsts to the Bay of Plenty including Hawker and Roll, Bird on a Wire, Ramen Ippin and Mad Mex.
The lower level, known as The Garden Eateries, will provide a more casual dining experience in an internal and external garden setting, featuring a variety of delicious cuisine from around the world including Indian, Mexican, Thai, Japanese and more. Several eateries will be new to Tauranga including Epiphany Cafe, Krung Thep Thai Street Food, Otto's, Happy Valley and Kiwi Grill. We will also have local favourites Barrio Brothers and Hello Sushi, as well as well-known names Shamiana, Tank Juice Bar and KFC.