Belmont Forum has unveiled Western Australia's first anti-theft bicycle and e-bicycle parking and charging docks. The aim of the docks is to minimise theft, decrease emissions and promote a healthy lifestyle.
The state-of-the-art smart technology, introduced to WA by emicro and installed by Perth EV Charging Co, includes innovative locking mechanisms, smartphone integration, and 24/7 surveillance to ensure the safe storage and charging of privately owned bikes.
Belmont Forum Head of Operations, Jamie Wilmot said this is a significant milestone for Belmont Forum and Western Australia generally.
"We've noticed there has been a considerable lack of safe storage and charging options for those who prefer to ride, not just in the Belmont area but across Perth generally. We're proud to have been the first in the state to take the first steps to provide a cost-efficient and safe storage place for personal bikes," said Wilmot.
"Cycling is a fantastic way to improve your health and well-being, see more of your community, and connect with family and friends. It's also cost-effective and much better for the environment, and we're excited to see more people riding on our roads," he said.
The five parking docks can be found at the Woolworths entry to Belmont Forum, with another five being installed shortly near ANZ Bank, all available to book via the Bikeep app.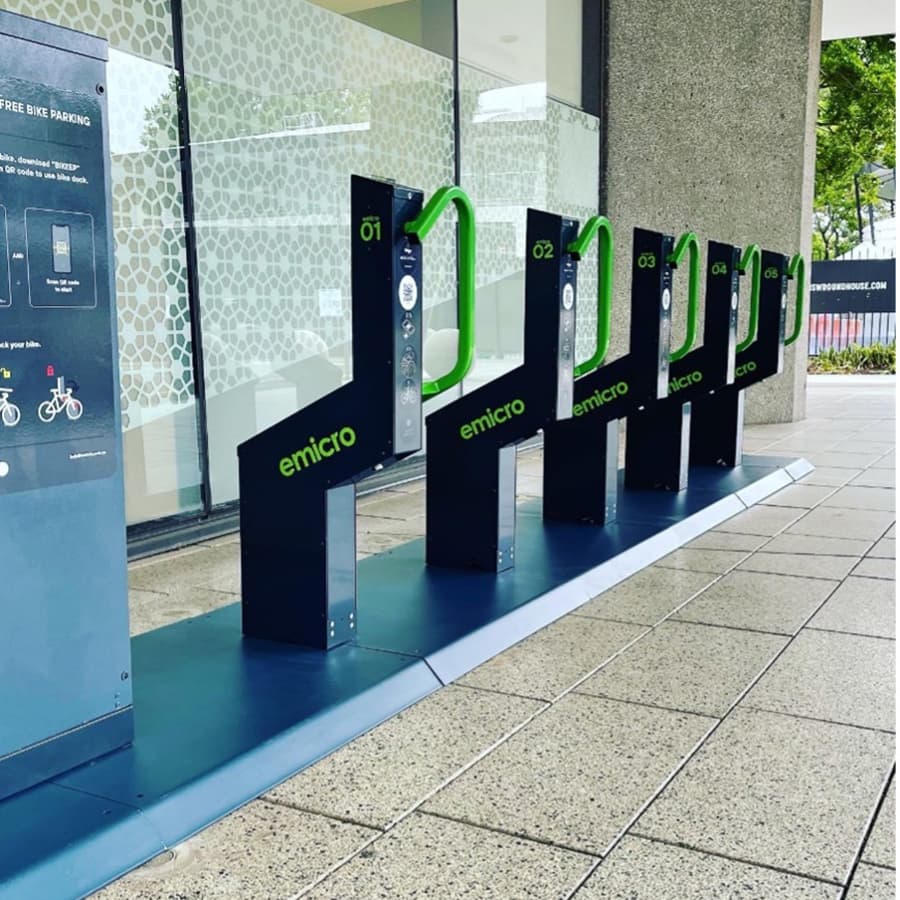 The announcement coincides with WA Bike Month, a Department of Transport initiative that aims to encourage people of all ages and abilities to cycle where possible.
Government statistics have revealed that cycling is on the rise in WA with 46% of West Australians choosing to cycle in 2021, higher than the Australian average of 40%, but emicro Director Renee Tuxford said we need to do more to encourage people to ride to their destinations.
"We're so excited to have made the move to WA. Our goal is to encourage people to move more and reduce emissions at the same time, and launching at Belmont Forum is the first step towards that," said Tuxford.
"This technology allows people to park safely and enjoy their surroundings without worrying if their bike will still be there when they return. It's bicycle parking in the 21st century," she said.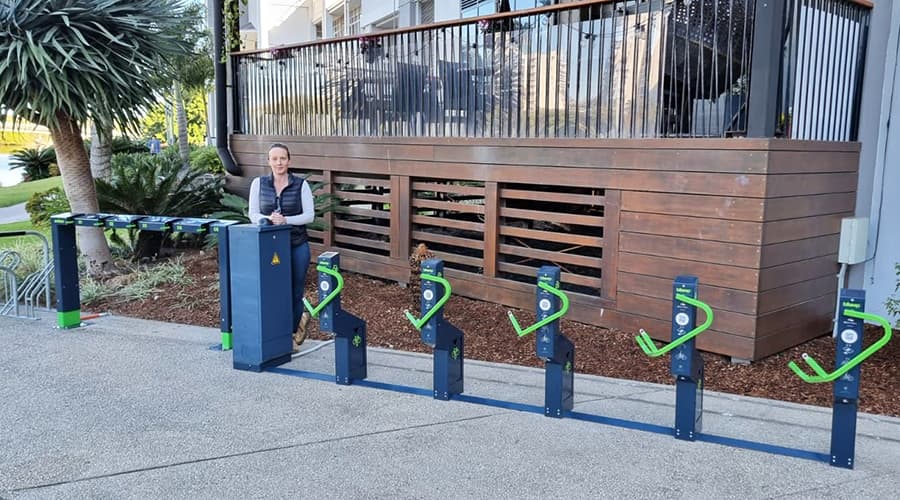 Emicro was founded by Renee Tuxford in 2021 as a solution to increasing bike theft in the Newcastle area.
Earlier this year, emicro partnered with GPT to install a scooter dock and an e-charging bicycle dock at Pacific Fair Shopping Centre on the Gold Coast.
With the push for active transport and more bicycles on the road, the need for secure bicycle infrastructure will not only be a requirement but will facilitate action towards less car usage.