Sutherland Shire locals now have a smorgasbord of new dining, shopping and lifestyle options as PAYCE and Mirvac Retail unveiled the new shopping precinct of South Village in Kirrawee yesterday.
South Village features three courtyard areas bordered by food, beverage and retail offers with easy access to shopping, services and dining from car park entries via Princes Highway, Flora Street and Oak Road. Independent restaurant operators and popular brands have joined Coles and ALDI with their contemporary designed fit-outs providing for greater customer convenience and choice for the local community – where it all comes together.
Mirvac's Head of Retail, Susan MacDonald said acquisition of the centre from PAYCE will be completed this month and the team are looking forward to working with council and the community to create a place for meeting friends and family, holding community events and enjoying the broader amenity as the development is completed over the coming months.
"Everything at South Village has been carefully curated to create an engaging environment offering new and modern choices in food and services, dining and well-being lifestyle pursuits, including the creation of a new community park that will be completed by mid-next year."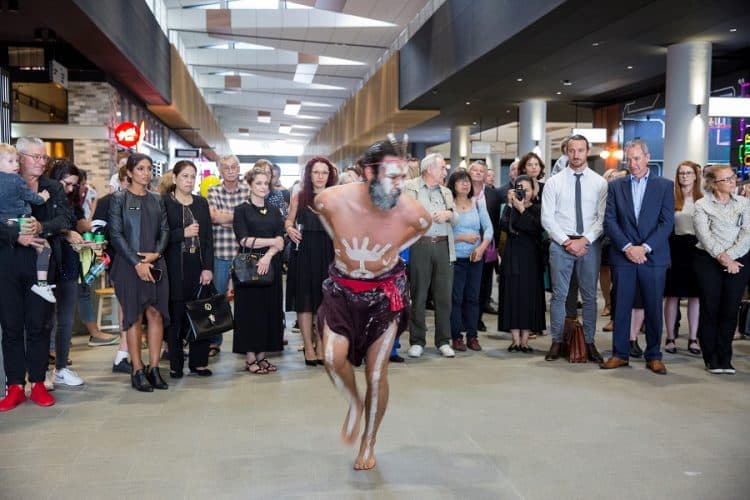 New to the Sutherland Shire will be Italian eatery Criniti's, voted Australia's favourite Italian, blending traditional and contemporary dishes. As the new dining destination in the neighbourhood, there will be plenty of delicious options including Lone Star Rib House, Guzmen y Gomez, Grill'd, Joe Jr, Umaya and ThaiRiffic.
In time for new year's resolutions South Village will boast a health and fitness precinct which will include Plus Fitness Gym and popular yoga and Pilates studio BodyMindLife – their first studio outside of Sydney's East.
Local artist Mulga, who is known for his unique style of intricate line work and bright colours, will be adding a splash of his colourful work into the centre through the columns and Murals.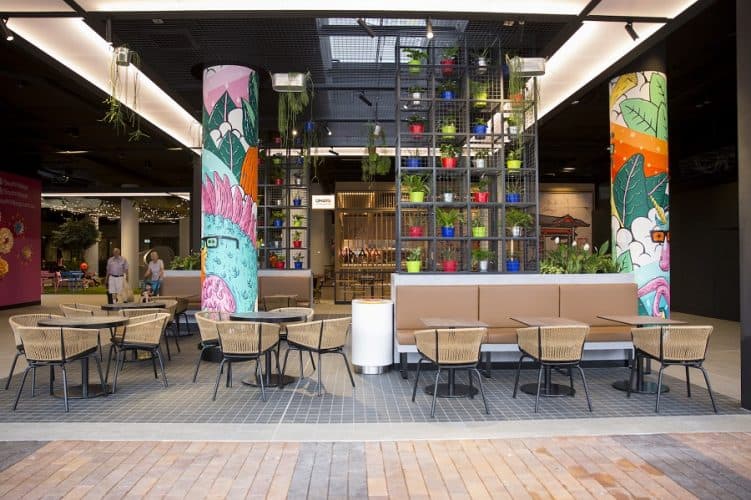 There will also be an indoor playground connected to the fun family friendly courtyards where pop up events will be held.
The centre opens with a calendar of activities including live music, local yoga sessions, face painting and a pop-up cinema showing films Thursday to Sunday.
PAYCE Director Dominic Sullivan said South Village provided a rare opportunity for apartment buyers to invest in an urban renewal project.
"South Village at Kirrawee is a great location – surrounded by some of Australia's best National Parks, beaches, rivers and bays," he said. "It is also close to transport and just a 33-minute train ride to central station."
"Our focus is to not just build quality developments, but to create new communities from the ground up like we did successfully at East Village in Zetland."