Oreana Group has acquired Riverwalk Town Centre from Development Victoria for $12.3 million following a contested campaign.
Riverwalk Town Centre is a prominent 3.01ha site within Development Victoria's highly successful Riverwalk Estate, 35km from the Melbourne CBD in the rapidly expanding growth area of Werribee.
The sale, negotiated by Colliers' Retail Investment Services Directors' Mike Crittenden and Tim McIntosh, comes as agents continue to experience an influx of interest from buyers eager to secure Victorian shopping centre assets.
"We experienced unprecedented enquiry on the Riverwalk Town Centre campaign from local, interstate and off-shore developers, syndicators and owner occupiers," Crittenden said.
"Development interest has been driven by the ongoing strong demand by passive investors for shopping centre assets where supply remains extremely constrained. Metropolitan Melbourne shopping centres and sites remain at the top of investors and developers wish lists."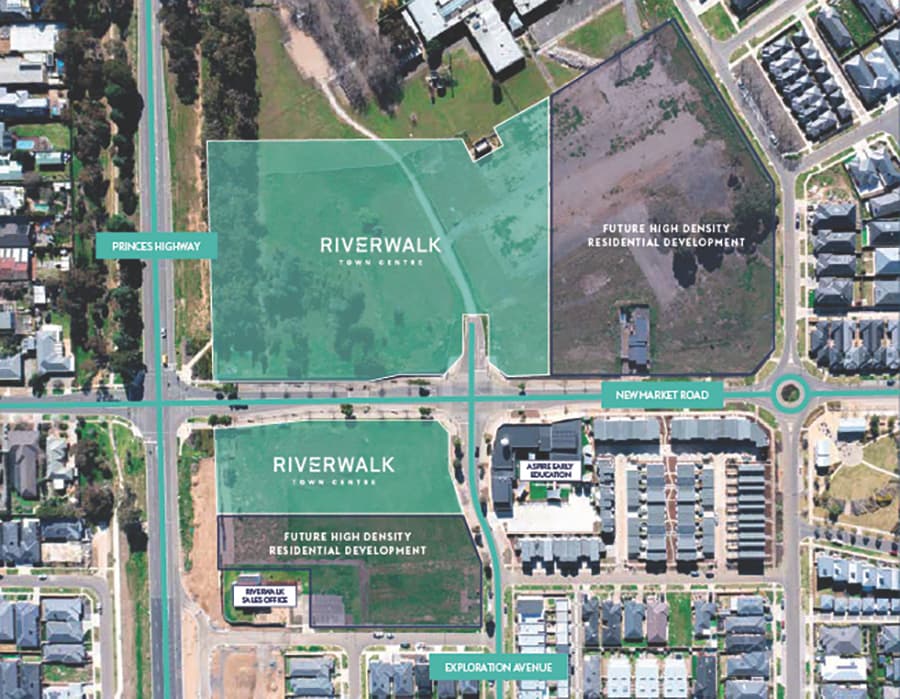 "Town centres remain one of the most highly sought after and best-in-class sub-sectors of commercial property, representing a defensive investment with attractive income growth for investors due to the heavily weighted income to non-discretionary national retailers." McIntosh said.
"We have transacted over $200 million of town centre assets in Victoria to instutional and private investors and retail developers in the last 12 months and see strong demand continuing for those centres with a resilient income profile."
Oreana Group's Director of Property, Paul Bourchier said, "The acquisition of this key town centre site in Development Victoria's Riverwalk Estate underlines Oreana's commitment to the delivery of quality local convenience-based projects in Melbourne's growth corridor and will strengthen our substantial development portfolio, consisting of a range of activity centres, convenience and childcare projects serving local communities"
As the Victorian Government's property developer, Development Victoria builds homes and communities where people and businesses can thrive, creating vibrant places across Victoria through diverse and strategic property development and urban renewal projects.
Development Victoria has been delivering homes, infrastructure and open space throughout the Riverwalk estate since 2011, and is already home to more than 2,500 residents who will welcome the development of this Town Centre site.