Vicinity Centres has announced the introduction of innovative new technology that will help customers with vision impairment navigate shopping at Oakleigh Central in Melbourne's south east.
The Australian-developed wayfinding system, BindiMaps, is now available at Oakleigh Central after a successful trial conducted November 2020 to February 2021.
Developed with input from Vision Australia, the Royal Society for the Blind and Guide Dogs NSW/ACT, BindiMaps technology helps people safely and independently navigate shopping centres by guiding them to their destination using a combination of text, voice and maps. 
Vicinity Chief Innovation and Information Officer Justin Mills said; "For all customers, particularly those with vision impairment, the integration of the BindiMaps app at our centres will fundamentally change lives, making it easier to navigate the shopping centre independently and safely."
"Accessibility and inclusion are priorities in our strategy to create market leading destinations across the country and this latest technology is another demonstration of our commitment in this area."
BindiMaps Chief Operating Officer, Mladen Jovanovic, said; "BindiMaps has now evolved to a point where it adds significant value to every member of the community, no matter their ability."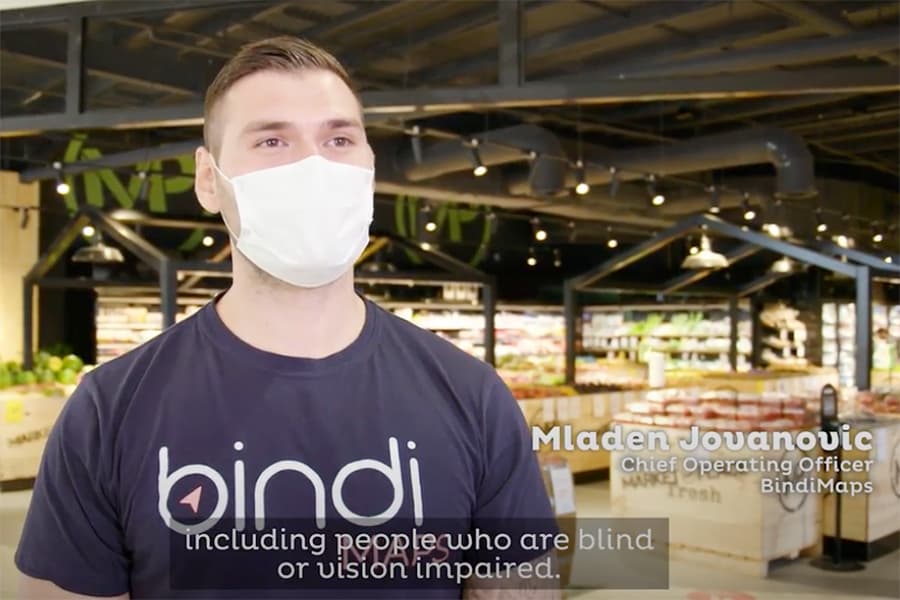 "Over the past few months, Vicinity Centres has shown its passion for enhancing accessibility and making centres more inclusive. We are proud to be working with Vicinity Centres on this initiative."
Vicinity will continue to monitor the performance of BindiMaps and analyse customer usage and feedback to understand where it is able to leverage the same integrated technologies for further deployment opportunities across its portfolio.