Set to be a lifestyle destination for both locals and visitors, Mall 88 provides an open air plaza and dining precinct, with a combination of cafés, alfresco dining and a laneway eat-street, in addition to a public library and medical centre, across four floors, in the heart of St Leonards.
As the centrepiece of recently completed 88 by JQZ development, Mall 88 is the area's first modern retail precinct that incorporates a civic plaza and public library, according to Colliers' Managing Director of Real Estate Management, Julia Batterley.
"Answering growing demand for a high-quality lifestyle retail offering in the area, with a unique experience for the local community and workday customers, Mall 88 is destined to become an essential community pillar," Batterley said.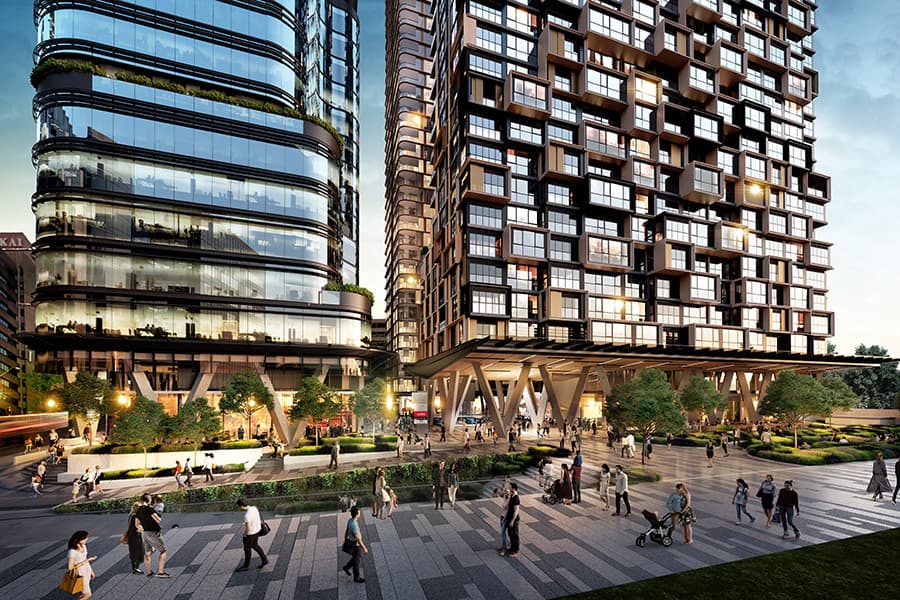 Conveniently located along the Pacific Highway, opposite St Leonards train station, the neighbourhood centre is anchored by a full-line Coles supermarket, Vintage Cellars, Medical Centre, and Asian supermarket plus a mix of quality dining and services brands across 30 retail stores. For optimal accessibility, the centre also includes 374 undercover carparking spaces.
St Leonards' newest retail destination was central to JQZ's plans to develop a new "live, work and play" precinct, addressing a gap in the retail market on Sydney's north shore, according to Mall 88's COO Bryan Zhang.
"With the convenience of a newly built supermarket, a modern library, a medical centre and other well-being offers plus a cosmopolitan dining experience, this precinct has been designed to cater to the weekend, work and after-work market." Zhang said.
"We are proud to open our doors to the residents living in the apartments located above and local community near and further afield."
A full line Coles formed part of the first stage of opening on March 22, along with Vintage Cellars with more retailers to follow in the coming weeks.
About Mall 88 Development:
• Part of the $1.3b development and expansion of St Leonards
• 8,000m2 of retail space
• 30 specialty retail shops across three levels, including Coles and a Medical Centre
• Dining precinct with alfresco dining and Laneway Eat Street
• Civic Plaza and library opening April 2023
• 374 customer parking
• 650+ luxury residential apartments above
• 16,738m2 A-Grade office tower targeting a 5-star NABERS Energy Base Building rating
• Conveniently opposite St Leonards Train Station
• 50,000 passing vehicles per day on Pacific Highway