Brisbane's iconic riverfront dining destination welcomes two new venues in time for Christmas. COPPA and Cha Cha Char Steak and Lobster will open at Eagle Street Pier in December.
To make way for the two new dining venues, one of Brisbane's most respected restaurateurs will depart the Pier after two decades of proudly serving Brisbane. John Kilroy from Cha Cha Char and II Centro will retire after making an outstanding contribution to the Brisbane hospitality industry.
"We thank John for his wonderful contribution to the Brisbane dining scene over many years," said Eddie Giraldo, Head of Retail Leasing for Dexus. "Eagle Street Pier continues to evolve to deliver a compelling array of dining venues; we look forward to welcoming COPPA and Cha Cha Char Steak and Lobster to the mix."
Cha Cha Char Steak and Lobster will open doors in early December and will serve a quality menu and dining experience. Notable restaurateur Michael Tassis (of George's Paragon, Rico Bar & Dining and Massimo) will execute the new concept, along with business partner Ciao Rossetto.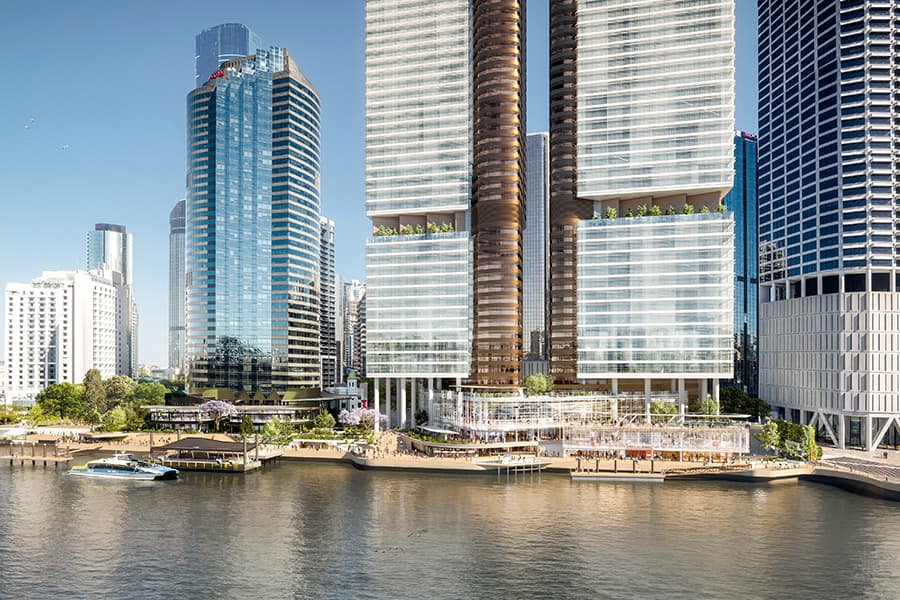 Michael Tassis, of the Tassis Family, has been running successful and award-winning restaurants for more than 30 years. Both Tassis and Rossetto guarantee a beautiful alfresco dining experience, serving up institutional favourites such as quality cut meats, plus the opportunity to indulge in Australia's finest and freshest lobster sourced from Tasmania and Western Australia. Following a meal, guests can lounge in the Whisky and Wine Bar where they can taste in excess of 150 whiskeys and exceptional wines.
"We're looking forward to what is to come with Cha Cha Char Steak and Lobster and are particularly excited for what this new concept will bring, and we're sure Brisbane will love it," said Tassis.
COPPA will replace the previous Il Centro site and will offer casual indoor and alfresco dining. COPPA's seasonal food menu combines the rich tradition of coastal Italian cuisine with bountiful Australian ingredients.
COPPA restaurateur, Tom Sanceau is one half of The Happy Fat Group, which serves up a wealth of experience as he has cemented his reputation in Australia, Los Angeles and London with a range of diverse, award-winning venues ranging from small bars, to restaurants and pubs.
"Myself and The Happy Fat Group could not be more excited to relocate COPPA to such an iconic dining destination and offer the COPPA experience with river views at Eagle Street Pier," said Sanceau.
In addition to the new dining fare, across summer, The Pier will come alive with live music and family entertainment.