AMP Capital is on track to deliver close to $1 billion of retail development on behalf of UniSuper, with today's successful completion of the $142 million Marrickville Metro development alongside Perth's Karrinyup Shopping Centre due to open its first phase in July.
Marrickville Metro welcomed locals and Sydneysiders to the newly expanded centre across the road on Smidmore Street. At 10am this morning, recycled ribbon made from salvaged materials declared the precinct open, kicking off a five-day extravaganza. The repurposed ribbon accompanied a blast of colourful seed paper confetti made from native daisy. Guests enjoyed having the opportunity to collect the confetti and take it home to plant in their gardens.
As the newest lifestyle destination to hit Sydney, Marrickville Metro will run five days of jam-packed launch activity to ignite all the senses with mouth-watering food, drinks, culture, art and music.
AMP Capital's Head of Real Estate, Kylie O'Connor, said: "We are proud to have delivered the Marrickville Metro development in partnership with valued client UniSuper, bringing our shared vision of the changing nature of retail to life. To have delivered this development in line with the original vision, tenancy mix and public amenity elements despite the COVID-19 pandemic is nothing short of amazing and we are very proud of what the team has achieved."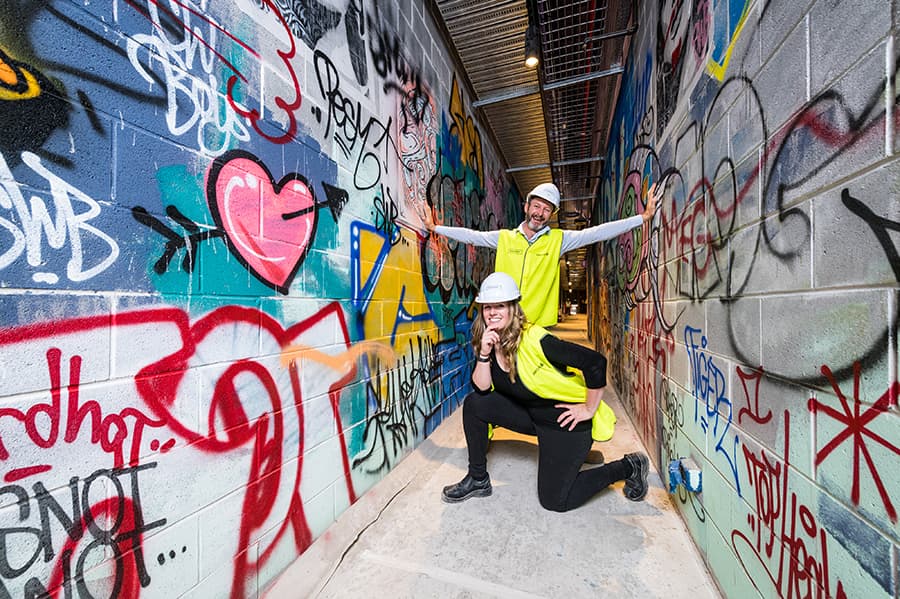 Marrickville Metro has never comfortably fit the typical 'shopping centre' mould. Known as the beating heart of the local community, Marrickville Metro has been the place for locals to gather and socialise for nearly four decades. The opening of the new site signalled a new era – one that quite literally bridges the rich cultural history ingrained within the footprint of the existing site.
The festivities running from today and through until Monday 14 June, are an opportunity for the local community and the wider Sydney-set to enjoy an eclectic and diverse range of retailer offerings combined with a sensory exploration through art, music and creative workshops.
Smidmore Street is now home to a delicious mix of over 10 new dining options available for all tastebuds and occasions. Bite-sized food sampling stations have been set up along Ground Floor of the new centre, giving visitors the opportunity to try the new offers as they explore and discover. A mix of restaurant concepts and quick bites are available including Rice Pantry, Motto Motto Japanese Kitchen, The Grumpy Italian, C9 Gelato and many more.
From construction through to completion, Marrickville Metro has always encouraged retailers and the local community to embrace the unique personality of the area and to make the space their own.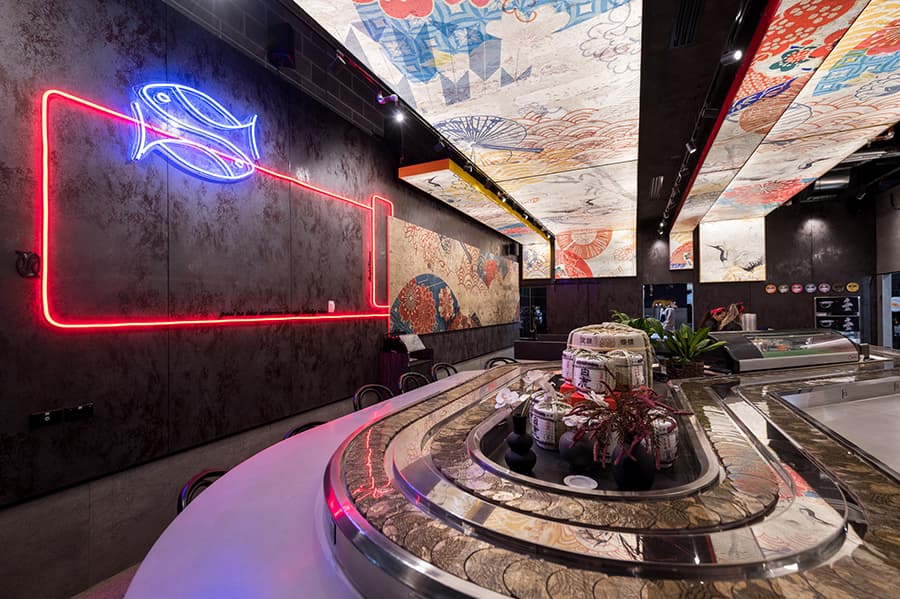 The sustainably-designed development repurposed an underutilised industrial warehouse located across the road from the existing centre, maintaining much of the existing warehouse façade.
The site now hosts more than 40 new retailers including Coles, as well as a fresh food precinct and indoor and al fresco dining options. In partnership with Inner West Council, some 30 plus art installations feature around the new site, with bespoke artworks from renowned artists.
A combination of high-quality independent operators and much-loved established operators bring a mix of fresh concepts, unique fit-outs, and re-imagined menus to their stores within Marrickville Metro.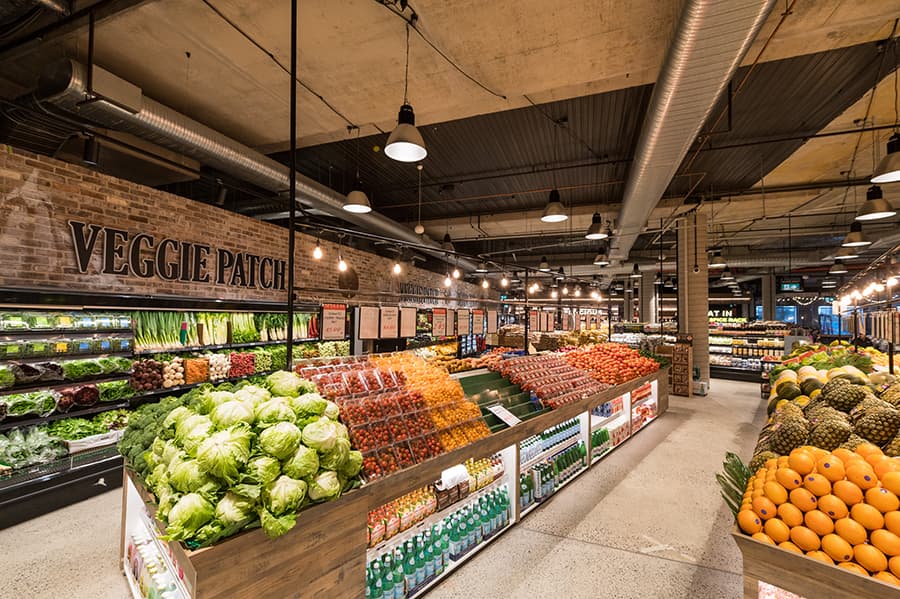 The finalisation of the project represents a substantial milestone in UniSuper's long-term strategic investment in Marrickville Metro, and delivers a centre that now truly caters to the diversity of the local market.
UniSuper's Head of Property & Infrastructure Kent Robbins said: "We are delighted with the result and congratulate the entire AMP Capital development team and their design and construction partners for delivering a destination that locals can be proud of, particularly amidst such a difficult environment for everyone. The inclusion of sustainable design principles, such as the rooftop solar panels, is another example of the significant steps we are taking towards becoming net zero carbon. We look forward to seeing the expanded Metro continue to meet the needs of the growing Inner West community for many years to come."
According to O'Connor, "Retail has gone through its fair share of structural changes over the years and we have always been ready and able to shift our approach to managing and developing retail to suit the changing needs of each centre's local customers and communities. While 2020 was extremely challenging, we continue to have conviction in the sector, and are applying a fresh approach built on our tried and tested retail principles for these two developments – something we've done successfully many times regardless of market conditions over the last 50 plus years."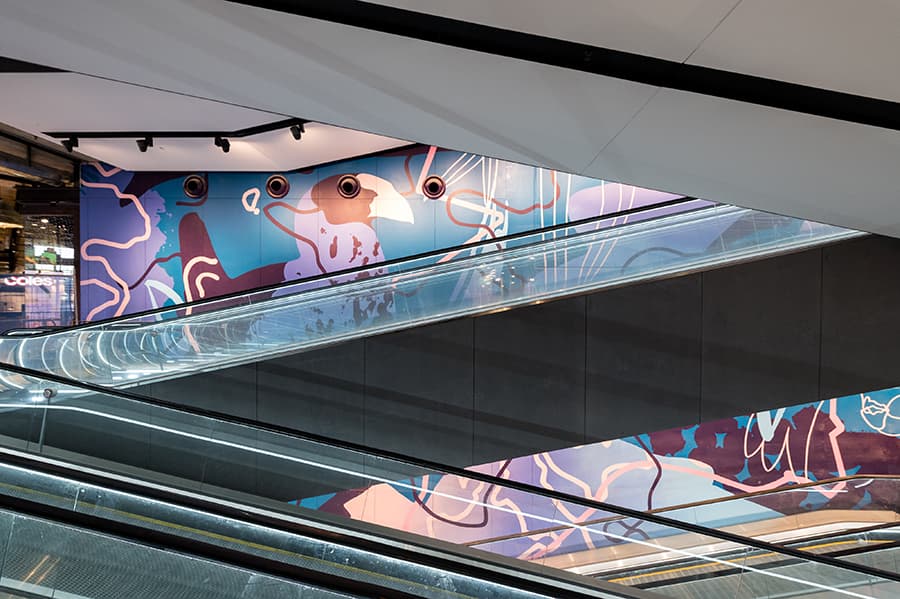 UniSuper has also committed further capital investment for a refurbishment of the centre's food court, travelator and lobbies as well as the planned expansion of ALDI, among other improvements in the existing centre.