Greater Sydney's 'Metropolis of Three Cities' sees Liverpool speed to the forefront as Sydney's third largest CBD has begun. With more than 100,000 m2 of commercial floor space in the pipeline, the suburb is experiencing a commercial office space boom, with examples including the nine-storey, commercial A-Grade office space being developed at 35 Scott Street, as well as a 23-storey commercial development approved and several multi-storey commercial and mixed use buildings currently under assessment, which will see Liverpool's skyline set to change dramatically over the next few years.
To add to this, the Western Sydney International Airport is set to open in 2026 and will cater for up to 10 million passengers annually and according to local council, Liverpool Local Government Area (LGA) is growing at a rate faster than any other region in Australia – and is estimated to have an additional 121,000 residents by 2036.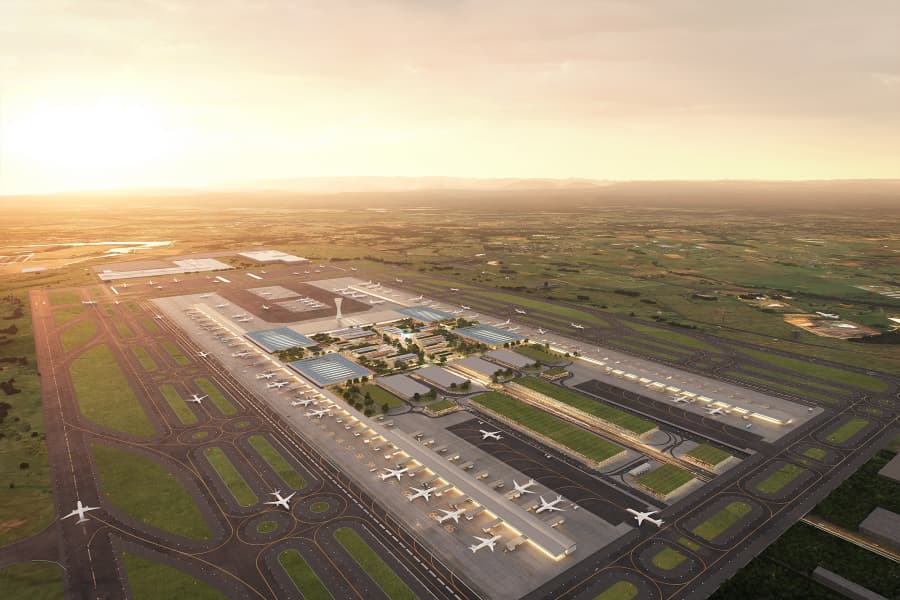 In light of this rapid growth, an opportunity to acquire a Masterplan approved mixed-use development site strategically situated within the Liverpool CBD, offers tremendous development potential (STCA) for astute investors and developers, alike.
Located at 1-5 Speed Street, the perfectly positioned corner block development site encompasses three existing commercial/industrial buildings possessing an impressive total site area of 1,890 m2 and is situated within 500 metres of all essential amenity.
With a height limit of 120 metres, the Masterplan approval allows for the construction of 18,905 m2. of approximate Gross Floor Area (Residential – 14,975m2, Commercial – 3,810 m2 and Recreation – 120 m2), lending itself to a premium mixed-use development subject to Council approval for residential development, student accommodation, hotel or commercial uses applicable under the B4 Mixed-Use zoning. There will be 3,190 m2 of retail provisions allowed in the Masterplan
The property currently benefits from a gross income of $240,000 per annum (Lease expiry 31st July 2020 with option to extend for 6 months until 31st January 2021) and is exclusively for sale through Stuart Cox and Neil Cooke of Savills Australia and Jeff Moxham and Peter Vines of Ray White Commercial – Western Sydney.
According to Stuart Cox, Director, Residential Site Sales at Savills Australia, "There has never been a more opportune time to invest in Liverpool, which has been rapidly changing over the past two decades to accommodate much needed commercial space and residential housing.
"The Liverpool region is set to benefit from an unprecedented level of public and private investment and forward-planning to cater for significant population growth, and Liverpool is well-placed to capitalise on its new found status as Sydney's third CBD", he said.
One such significant project is Council's proposed mixed-use Liverpool Civic Place development which will anchor and activate the southern end of Liverpool CBD, situated within 50 metres of 1-5 Speed Street, providing new public spaces, community facilities and job opportunities for our growing city.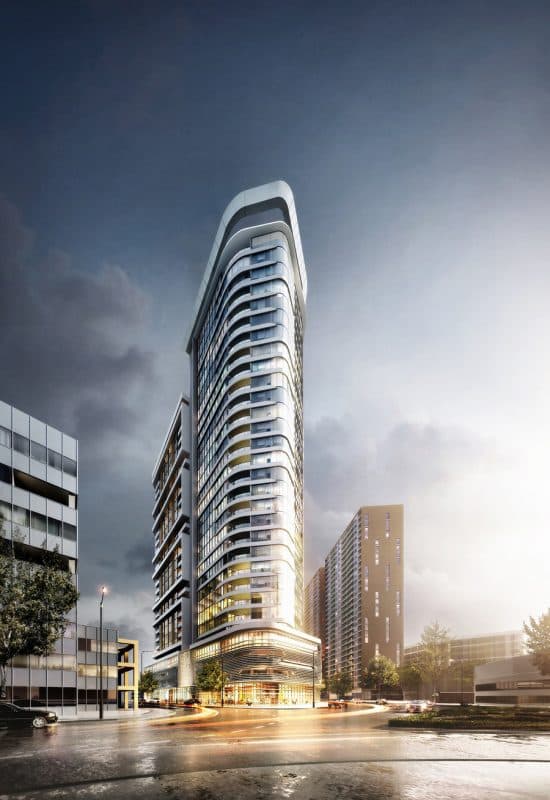 Located at 52 Scott Street, Liverpool, Council will commit around $195 million to its components of the proposed development, which include:
New Council offices and Chambers;
A new central Liverpool City Library and community hub;
A child care centre;
A new Civic Plaza;
A 24-level tower to accommodate a combination of commercial, retail and education spaces;
A 9-level hotel or student accommodation building; and associated parking
Liverpool Civic Place will be developed by Built Holdings Pty Ltd, who will cover the cost of the commercial elements of the proposal.
Cox went on to say that development opportunities in this location are in great demand given the forecasted population growth, exceptional amenity and employment opportunities in the immediate area.
Through a redevelopment of the site, upper level apartments will benefit from expansive district and city views to the east and Blue Mountains views to the west and the site is well serviced by major road connections including Milperra Road, Henry Lawson Drive and Hume Highway as well as the M5 and M7 Motorways.
The site, which is situated approximately 30 kilometres south-west of Sydney CBD, is also close to Westfield, Macquarie Mall and Liverpool Plaza, whilst General practitioners, specialist practitioners and allied health professionals are in easy walking distance and three major universities and TAFE open doors to the world of higher learning.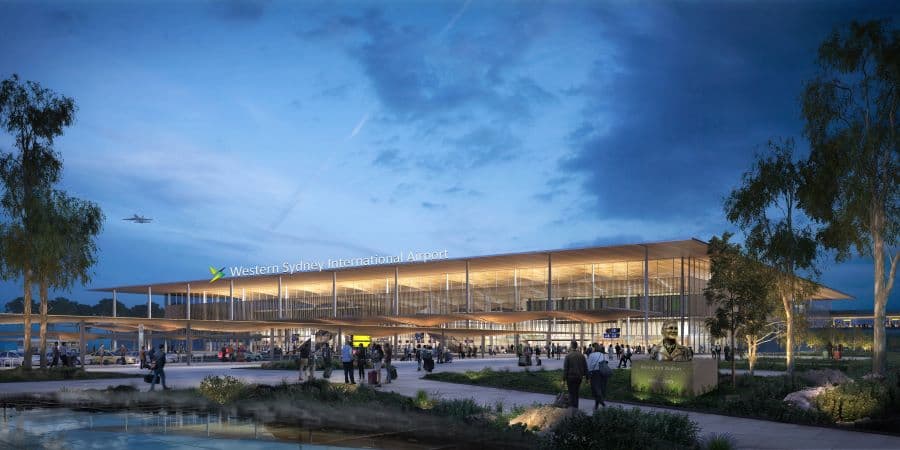 According to Jeff Moxham, Principal, Ray White Commercial "Construction of Western Sydney International (Nancy-Bird Walton) Airport is well underway and on track to commence operations as scheduled in 2026."
"The new airport is one of Sydney's most significant infrastructure projects that will generate economic activity, provide employment opportunities closer to home for people in the Western Sydney region, and meet Sydney's ever-expanding aviation needs" Moxham said.
The airport is expected to support 28,000 direct and indirect jobs by 2031 and is a Government investment of $5.3 billion AUD. The construction alone will generate $1.9 billion in economic activity and provide 11,000 jobs.
1-5 Speed Street, Liverpool will be sold by way of Expressions of Interest (EOI) closing 4pm (AEST), Thursday 28th May 2020.