The LEGO® Group and Alceon Group will unveil Sydney's first LEGO Certified Store today – Thursday 21 March on Level 3, Oxford Street entrance, of Westfield Bondi Junction.  The Sydney store will become part of a global set of inspiring LEGO retail experiences – with other iconic stores operating worldwide from London to New York and Shanghai. The landmark store will provide inspiring, interactive experiences for enthusiasts of all ages, with a focus on inspiring creativity. 
Covering an impressive 302m2 total area over two floors, the flagship LEGO experience is situated at Westfield Bondi Junction. The store will showcase a variety of unique features, including those which draw inspiration from Sydney landmarks, including a wall mounted LEGO Opera House and Harbour Bridge mosaic.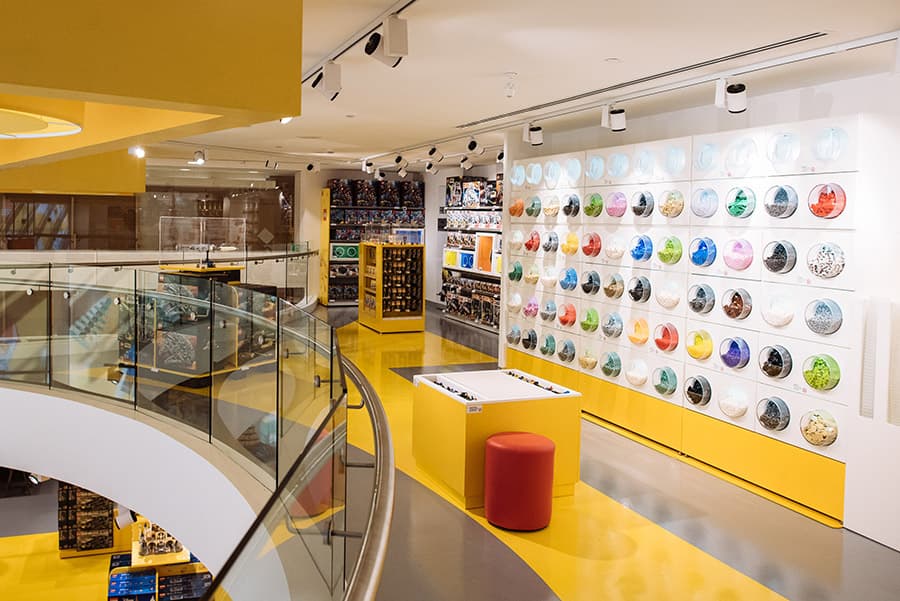 Claus Kristensen, Vice President and General Manager, Australia and New Zealand, The LEGO Group says: "The LEGO brand mission is to inspire and develop the builders of tomorrow through creative free play and developing the imagination." 
"The brand, which has delighted generations of children and adults, has been available in Australia for over 60 years. We now look forward to showcasing the creative potential of the LEGO brick with Sydney's first Certified LEGO store." he continues.
Supporting innovation and creativity is a central theme of the new store and this is encouraged with many unique, hands-on interactive brick experiences. These include Build-Your-Own Minifigure™ stations with thousands of combinations – including heads, legs, torsos, hairs, hats and accessories – and a signature LEGO Pick a Brick Wall featuring countless combinations of bricks to choose from. The store also features exciting new LEGO experiences such as a dedicated area designed specifically for children's parties – The Brick Cave – and custom LEGO brick engraving service for personalisation. 
Richard Facioni, Executive Director, Alceon Group, commented "We are delighted to bring one of the world's favourite brands to Sydney within a custom built, flagship LEGO retail experience.  We are sure both Australian and worldwide visitors will enjoy the many features that are a tribute to creativity and imagination – including brick-built symbols of iconic Sydney landmarks."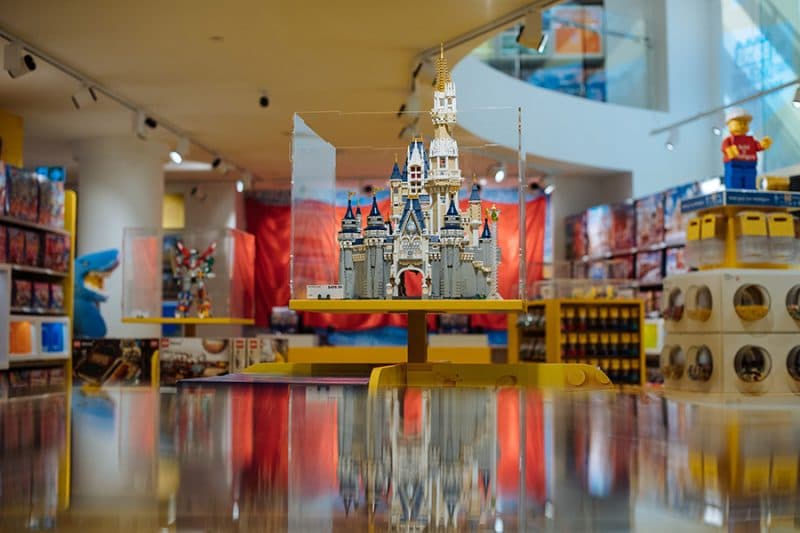 Highlights within the LEGO Certified Store at Westfield Bondi Junction include:
– Larger–than-life bespoke 3D models including a 1.5m shark guy
– LEGO Play tables providing children the opportunity to get creative and build whatever they imagine
– Two floors of LEGO products, including hard-to-find products such as the new LEGO Mustang set LEGO fun facts:
– 'LEGO' means 'play well' from the Danish words 'leg godt'
– There are more than 3,700 LEGO element shapes in more than 60 colours
– The moulds used to produce LEGO elements are accurate to within four microns – less than the width of a single hair
– If you built a column of about 40,000,000,000 LEGO bricks, it would reach the moon!