Residents in Ellenbrook will now enjoy a brand new shopping experience with fresh food, convenience and value as the cornerstones of the Woolworths store located in Perth's North East at the Primewest Brooklane Shopping Centre.
More than $5 million has been invested into the new Woolworths Ellenbrook that opened on Saturday and an additional 50 new team members have been employed.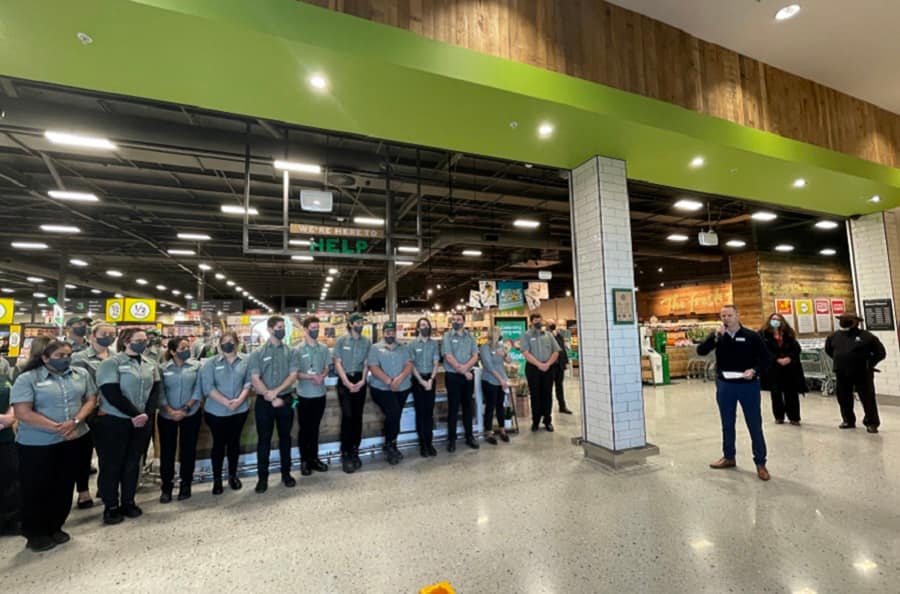 Woolworths Ellenbrook has introduced Direct to Boot allowing customers to order groceries online and have Woolworths personal shoppers pick it for them in-store. Customers simply confirm when they've arrived in one of three undercover dedicated parking bays via the Woolworths app, or SMS link, to notify the store team who will then pack the order directly in the boot, contactless, with no additional charge.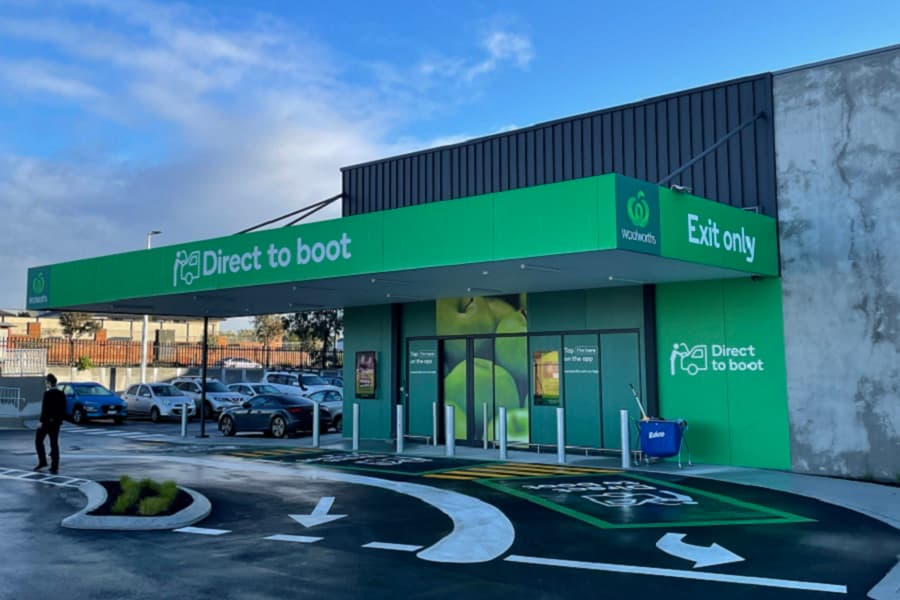 Ellenbrook Store Manager, Jessica Webster said: "Having been part of the Woolworths team for 19 years, it's exciting to welcome new team members which make up more than half of the team, with many starting their careers here. We've been hard at work on the new store and we're excited to share it with the community. For customers who prefer shopping online, they'll have even more convenient delivery or pick up options with Direct to Boot to meet the increased demand."
Across the state, Woolworths stores offer 54 Direct to Boot stores including 11 drive-throughs providing an ultra-convenient experience of letting our friendly team place your order directly into your car boot. For shoppers that prefer their groceries delivered to their homes, Woolworths services over 360 postcodes across WA, including a same-day offer with the option of delivery within two hours and are on the lookout for more opportunities to roll out convenient ways to shop over the next few months.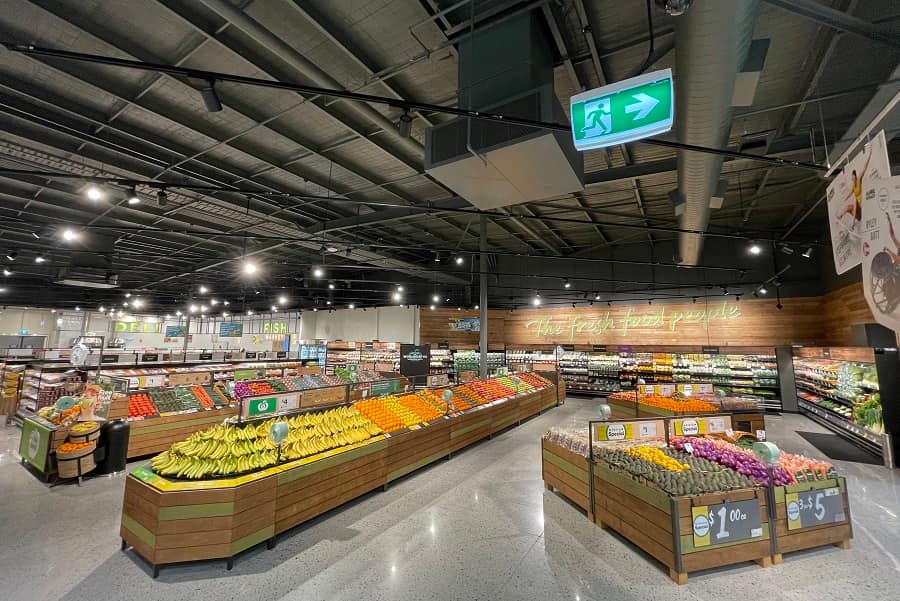 Inside the new store, customers will notice a prominent fresh fruit & veg department, a large Macro Wholefoods offering and a new range of plant-based protein to choose from.
A full-production bakery with trade qualified Bakers and Pastry Chefs on-site has also been added, with bakers preparing freshly baked goods daily, including stone baked bread.
Shoppers will find a large variety of fresh seafood at the seafood counter, including the option to 'Bag & Bake' fresh fillets so they're seasoned and ready to cook.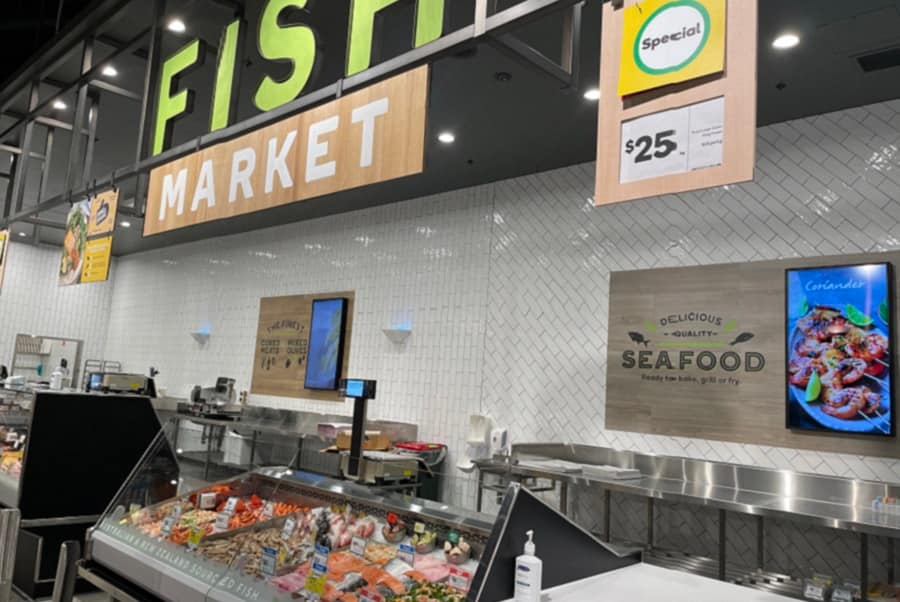 Woolworths Ellenbrook is proud to stock local suppliers such as Good Farmer Free Range Eggs located 10km from the store and Swan Valley Honey located only 15km away. Other West Australian brands include Brownes Dairy, Mia's Bakery, Mt. Barker Chicken, Harvey Beef Jerky, Gaby's Muesli and Bannister Downs Dairy.
Customers can find an Italian-inspired deli in the new-look store and can shop for favourites such as cold cuts, cured meats, olives, salads, a mix of locally sourced and imported cheese and other antipasti solutions. A dedicated offer of Macro Wholefoods market: A wide range of organics, wholefoods, higher welfare meat and poultry as well as eco friendlier cleaning products.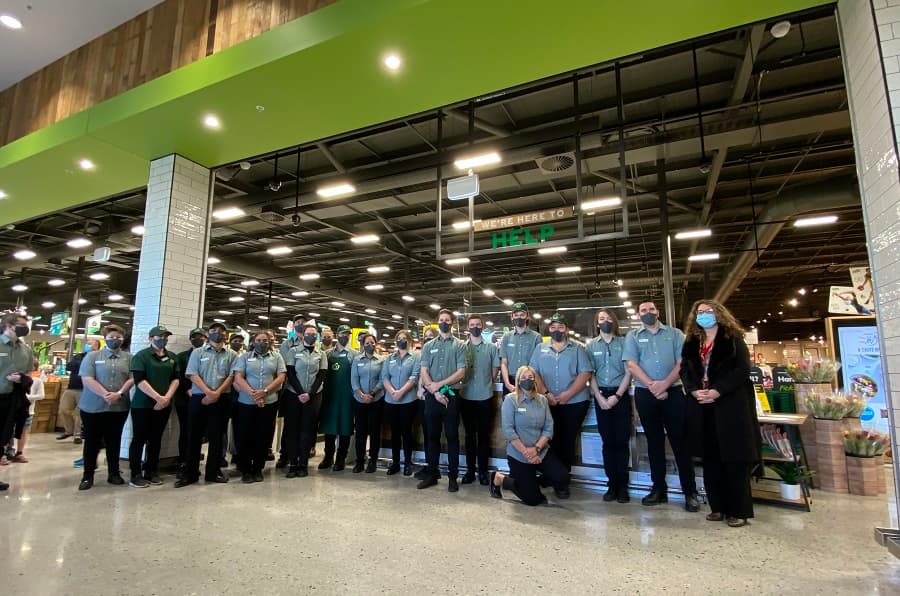 The store recently completed the Woolworths Indigenous Program and as a result, six team members have been hired. The Woolworths Indigenous Program has been running in partnership with Diversity Dimensions for five years, which has employed more than 3,000 team members to Woolworths stores nationally.
The store is proud to have hired team members from Ellenbrook Secondary College via the Clontarf Academy, a not-for-profit organisation that assists in the employment of young Aboriginal and Torres Strait Islander men.
Woolworths has also hit a milestone of giving away more than 100 million pieces of free fruit for kids since the launch of the initiative in 2015. Families can find the free fruit for kids basket in the fresh food department.