DFO Jindalee is celebrating the realisation of its $15 million redevelopment which started in 2019 with a fully leased centre and its builders winning the Brisbane Region Master Builders Association Award for 'Retail Facilities over $5 million'.
As fitouts continue on the final dining retailers to complete the redevelopment, centre owners Chin Yin Pty Ltd are elated to celebrate its transformation with a win by builders Kane Constructions for the second stage of the redevelopment.
Competing in the category that housed the largest retail construction projects, the builders were awarded the win based on the complexity of the build and the high level of finish achieved.
David Laycock, Kane Constructions Project Manager said, "Removing 1,600m2 of roof and structure from the middle of an operational shopping centre is not common place and the temporary engineering solutions and site access restrictions made it even more difficult."
"The judges made special mention that the level of finish achieved, especially in the cinema space, constructed in so little time was impressive."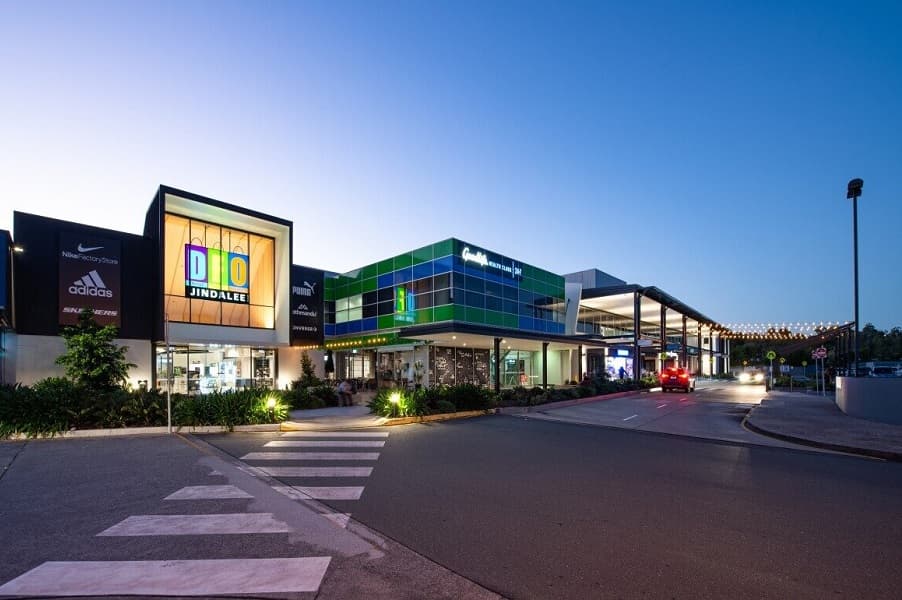 Centre Manager for DFO Jindalee, Jeff Litte said the 16,485m2 GLA centre even had a leasing waiting list as the owners finalised the redevelopment journey that began with their vision for it when purchased in 2016.
"DFO Jindalee was originally created in 2007 to focus on outlet shopping, but the centre now delivers premium leisure, sports and fashion brand outlets, plus an entertainment and dining precinct with Reading Cinemas that is popular with our customers, who travel as far away as Toowoomba to regularly visit and shop," he said.
Stage 1 of the redevelopment included the opening of a 1,499m2 BCF store, new amenities and a parents' room, plus several new sports and fashion retailers on December 7 in 2019.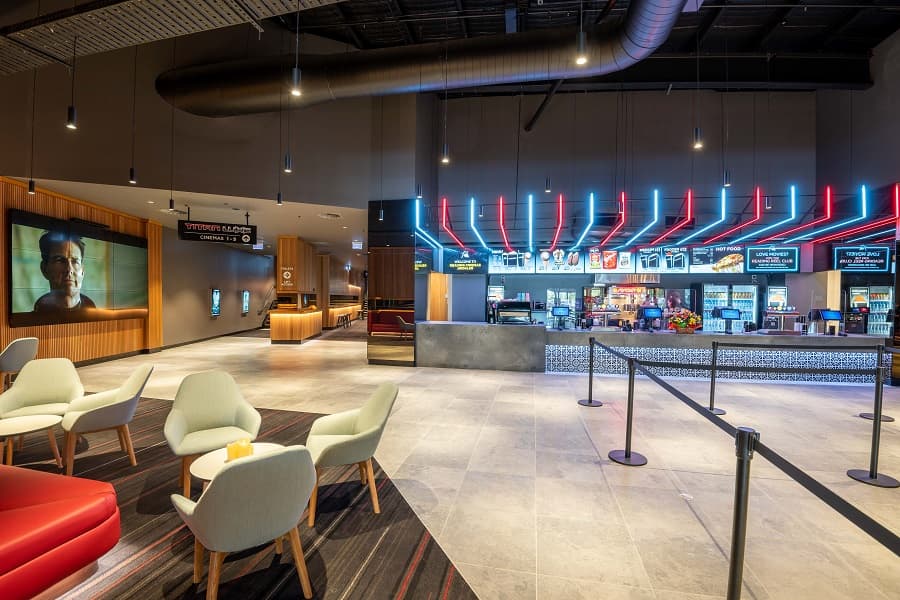 Stage 2 delivered the new Reading Cinemas complex on Boxing Day 2020, plus new lighting and skylights over a simplified floor plan and redirected shopping flow; the first fresh food retailer at the centre in Amazons Family Fresh Markets; and a new external green space and landscaping.
The opening of the final restaurant and café retailers will complete the centre's transformation, offering customers 60 specialty and dining retailers plus four major retailers (Nike, Goodlife, BCF and Reading Cinemas) and more than 900 car parks.
The long-term Coffee Club, which was the only dining option at the centre for many years, is now joined by eateries Coco Bliss, The Yiros Shop, Sushi Paradise, Jindalee Café, Noodle Street, BMT Viet, and In Tea, which will open soon.