When Caddens Corner opens its doors mid-November, the community will benefit from an exciting new retail and cultural precinct, as well as more than 400 new jobs for Western Sydney.  The precinct will include a full-line Woolworths supermarket, childcare centre, health and wellbeing services, including a gym, a food and dining precinct called Table Lane, and a range of specialty stores. It is forecasted that Caddens Corner will generate over $60 million in local economic activity in the first 12 months.
Mainbrace Constructions is responsible for the construction of the Caddens Corner project. The site is owned by Western Sydney University and is a 5-star Green Star retail precinct located on O'Connell Street in the suburb of Caddens.
David Hopper Joint Managing Director of Kaipara Property said "Caddens Corner was always going to be well received by the community. In light of the COVID-19 pandemic, the prospect of local jobs has made it doubly so," he said. "There's been a lot of excitement around the opening of the new shopping centre, but we're also getting a lot of enquiries about employment opportunities."
Woolworths State Property Manager Brad Karge said, "We're delighted to be part of the Western Sydney University development at Cadden's Corner and excited local residents will soon have access to one of Australia's most modern supermarkets. Once completed our full-line supermarket will generate approximately 120 jobs for the local community, joining the more than 13,000 team members employed by Woolworths Group across Greater Western Sydney."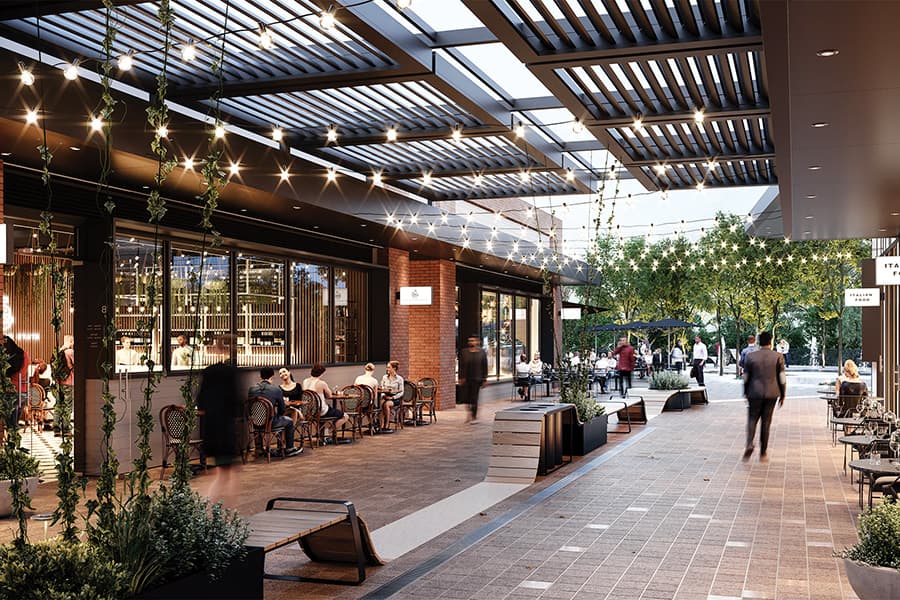 It is estimated that Caddens Corner will support 428 new fulltime or equivalent jobs, with around 120 jobs coming from Woolworths, and the remaining jobs to be created in retail, hospitality, childcare, medical and professional services. In the construction phase alone, Caddens Corner created 600 jobs, engaging more than 1,600 tradespeople on the project. Peter Pickering, Vice President, Finance and Resources at Western Sydney University, said the jobs created by Caddens Corner could not come at a better time.
"2020 has been a very difficult year for many people, so it is wonderful to be part of a project that is creating jobs and boosting the local economy, and also contributing to the financial sustainability of the University," Pickering said.
Caddens Corner is part of the University's Western Growth strategy, a plan to reshape the campus network and maximise investment in teaching, engagement and research while fostering connection and community engagement. Western Growth responds to the changing needs of Western Sydney, and aligns with the Government's vision to boost the livability, productivity and sustainability of the region.
"It's wonderful to see an educational institution strengthen its local economy by providing the catalyst for jobs growth," Pickering said.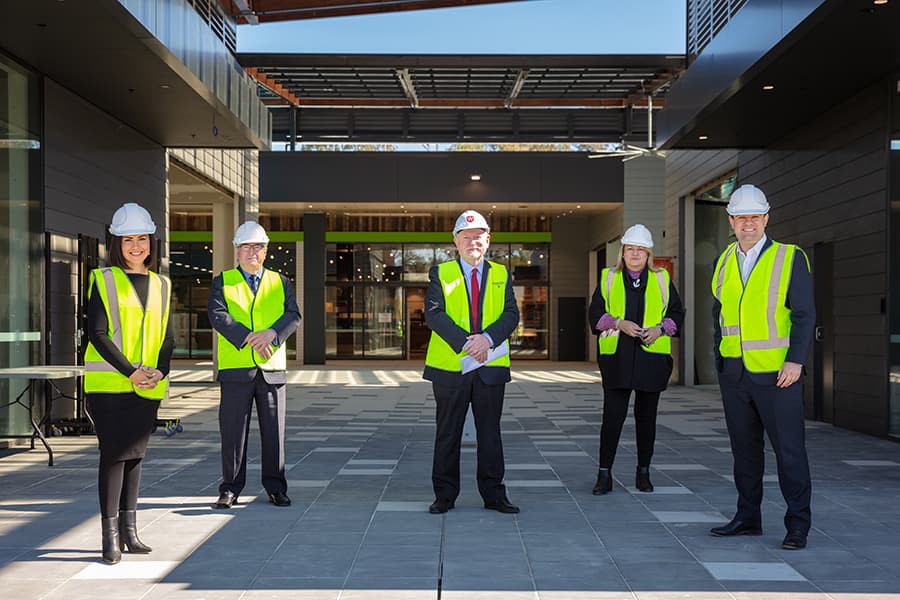 Toby Daniel, Joint Managing Director of Kaipara Property said Caddens Corner is all about keeping things local – jobs, services and community. "It will be a centre of activity and an attractive destination where you can get everything you need, meet with friends and family, be entertained and more – all under one roof. That local aspect is more important than ever, because a sustainable life, and one which meets your needs and aspirations, is best lived close to home."
Member of Penrith and Minister for Jobs, Investment, Tourism and Western Sydney, the Hon. Stuart Ayres commended Western Sydney University (WSU) on its strategic approach to growth in the region.
"The investment by WSU into Caddens Corner is a huge boost to the local economy when we need it most. Not only will there be jobs through construction but there will be new retail and service jobs as our economy emerges from the COVID crisis. This innovative development is a win-win for the community and the university", Ayres said.
Caddens Corner will open on Thursday 19 November 2020, ahead of the holiday season, allowing residents to support local businesses as they shop, eat and socialise closer to home. Alongside its retail and dining offerings, Caddens Corner will include feature water play for kids, a fire pit and spaces for local musicians to perform. Built from sustainable materials, the precinct's green credentials include extensive solar panels and natural ventilation. Rainwater will be harvested onsite for landscaping and the carpark will include three EV charging stations for electric vehicles. Bike storage and shower facilities are also provided for cyclists.