To further support Aussie retailers, Australia Post is trialling a new Parcel Hub concept across five shopping centre groups, providing retailers within the centres with greater flexibility when sending and receiving packages.
Currently available in 14 locations across Queensland, New South Wales and Victoria, Australia Post Parcel Hubs allow retailers in participating shopping centres greater flexibility with receipt and management of stock, more convenient collections of eCommerce orders and in-person support.
Through the Australia Post Parcel Hub on-site team, trials consolidate incoming and outgoing Australia Post and StarTrack items with pick-up and drop-off times arranged. This provides retailers with more control over when deliveries are made and reduces disruptions during busy periods, freeing up time for their staff to spend with customers on the shop floor.
Early feedback from retailers has been positive, highlighting direct communication lines with teams on-site, the flexibility of stock arrival and pick-up and time with customers.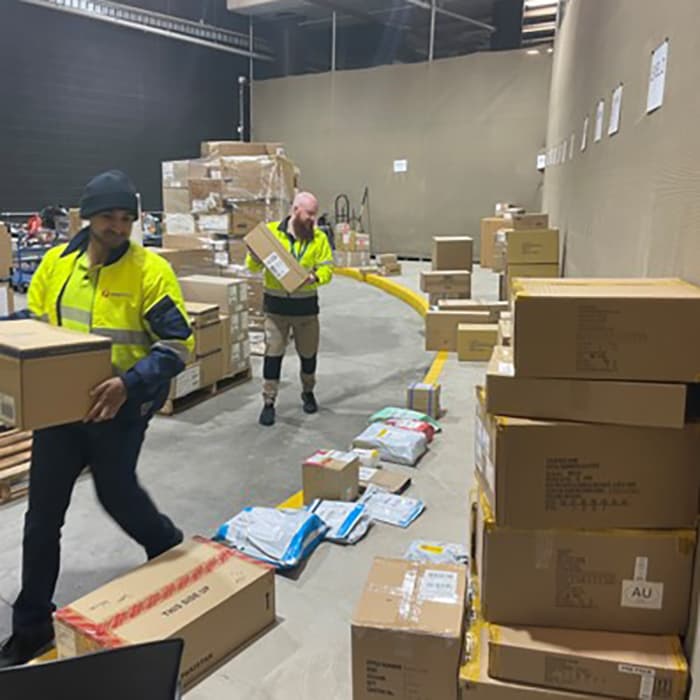 Gary Starr, Executive General Manager Parcel Post & eCommerce Services at Australia Post highlighted the benefits of this new service in supporting retailers to deliver parcels quickly and efficiently to their customers.
"We've been listening to our customers and recognise the challenges they face when trying to get orders out to customers during retail hours. Our new Parcel Hubs have been put in place to meet the changing needs of retailers who are also adapting to changes in consumer behaviour and expectations.
"As part of our commitment to better serve our business customers, we have been working directly with shopping centre groups to provide a more flexible offering. The initial feedback from retailers has been excellent with many loving having an Australia Post team onsite that can schedule delivery and pick-ups at times that cause minimal disruption to the shop floor."