In 1989, residents in Greater Dandenong were treated to an early Christmas with the opening of a local shopping centre they could call their own. The local community was out in force in 1989 when the doors first opened as the Capital Centre, with many of those residents still part of Armada Dandenong Plaza today. This week, 30 years on, Centre Management and retailers invited the community to celebrate the centre's 30th birthday.
The centre was also called Palms Plaza for a period, and in 1995, the centre rebranded to Dandenong Plaza which saw the old Myer store and the Capital Centre incorporated into one shopping complex. At that time, the centre celebrated with celebrity Sam Newman and a cash machine where excited shoppers stepped in to try their luck at winning $100,000 – the video is still on YouTube today. The centre underwent a final name change to Armada Dandenong Plaza in May 2018 with a new tagline, 'We celebrate you. Always'.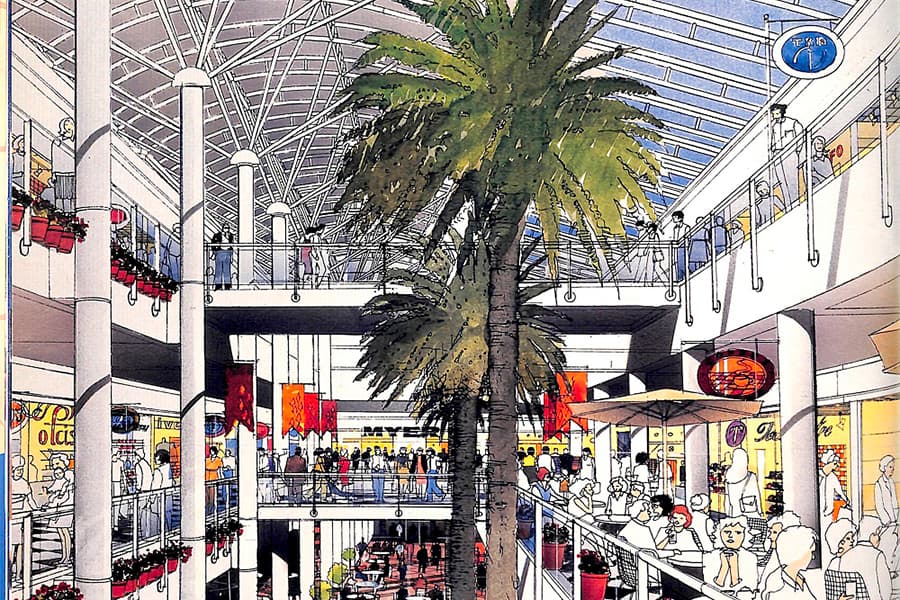 Armada Dandenong Plaza celebrated their 30th birthday milestone by bringing the community together again for a weekend of celebratory activities on Saturday 19 October and Sunday 20 October.
The YouTube worthy cash machine was back where shoppers were invited to step in for their chance to win Armada Dandenong Plaza gift cards. Other customers took a walk down memory lane by visiting the centre's historical commemorative display or made the most of store-wide discounts to kick start their Christmas shopping.
Centre Cleaner Maria has worked at Armada Dandenong since 1995. Maria was initially stationed in the centre's food court where she loved watching locals spending time socialising with their families and friends.
Maria added, "Customers still stop me in the centre today and mention they remember seeing me working at the centre when they were children with their parents."
Saurabh Sanghani, Owner/Partner at Terry White Chemmart has been working at the centre for 19 years. Sanghani says, "Working at Armada Dandenong Plaza is like being with your extended family, there are so many long term staff working at the centre, we all know each other by name and you feel like you belong here."
In 30 years, Greater Dandenong and its surrounds has transformed from a regional community to bustling multicultural suburbs with a melting pot of diverse cultures, and while Armada Dandenong Plaza has undergone changes the centre has never lost its local flavour. Fashion retailer Taxi Designs has been at the centre from day one.
Centre Manager Monica Jenkins added, "Our name may have changed but our commitment to the changing needs of our growing community has remained the same. We have become a destination for mini and major retailers, fresh food, apparel, services, diverse dining options and of course fantastic family entertainment at a great price."
Today, Armada Dandenong Plaza stands as a monument to the success of the centre's community-led strategy with more than 160 stores including major retailers, restaurants, cafés, services and speciality stores that cater for Greater Dandenong's multicultural community.
Timeline of events over the last 30 years:
1988 Winner of design of McCrae St turning into mall 7 November 1988
1988 Aerial map of area 9 November 1988
1989 Opening of Safe way on corner of Foster and McCrae Streets, 28 November 1989
1989 Opening of Capital Centre in 1989
1991 Opening of Palm Plaza 26, 27, 28 April 1991
1995 Opening of Dandenong Plaza 26 July -8 August 1995
2018 Dandenong Plaza rebrands to Armada Dandenong Plaza with tagline 'We celebrate you. Always'.