This article by Jacqui Waine, Scentre Group, forms part of our 'Activating Retail Precincts' feature published in the latest edition of Shopping Centre News. 


We've learnt a lot about human behaviour in the past three years. Social connection has proven to be the backbone of community resilience. There's also strong demand for 'social experiences', with the notion of 'being back together' in physical locations high on the agenda of government and businesses seeking to boost community engagement and productivity.
Scentre Group's platform of 42 Westfield destinations across Australia and New Zealand are strategically located in close proximity to the majority of the population and bring together hundreds of millions of people every year.
In 2022, we saw some 480 million customer visits, up 67 million on 2021, and in the first 13 weeks to 2 April 2023, 125 million customer visits, which is an increase of 16% or 17 million more visits compared to the same period in 2022.
You could say our centres are among the most frequented destinations in the regions we operate – rivalling some of the most popular tourist attractions in the world, including the Sydney Opera House, the Colosseum in Rome and the Eiffel Tower in Paris.
This capability to attract customers to our destinations is what sets us apart. We attribute this to the way we curate the local Westfield centre experience. We strive to provide the best retail and social experiences for our customers, within our premium locations.
Our big goal and Plan is to create the places more people choose to come more often and for longer. In doing this, we also have an ambition to grow by becoming 'essential' not only to people and their communities, but also the businesses that interact with them.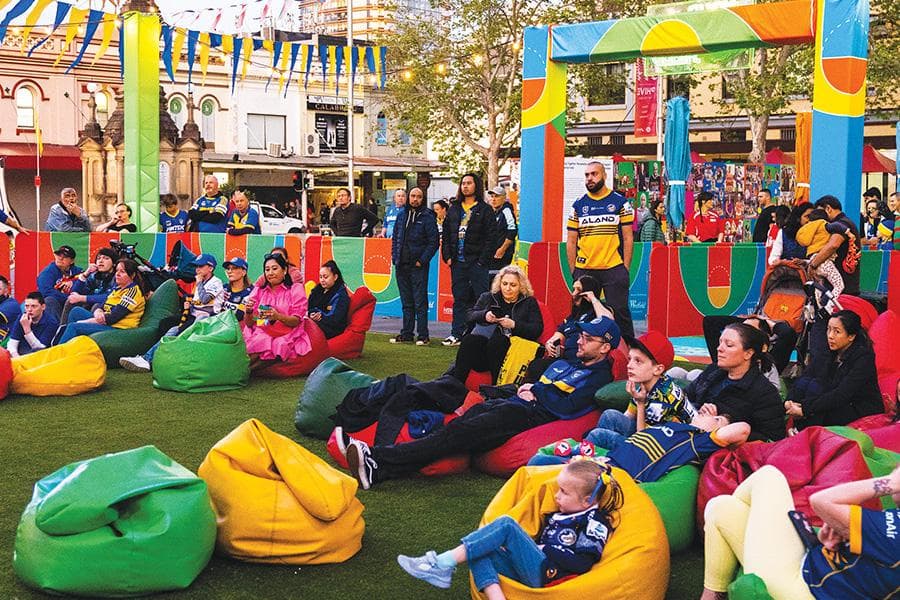 Activating our destinations
During the past 12 months, we've placed laser-like focus on activations and events to drive visitation to our Westfield destinations.
In 2022, we hosted more than 15,400 centre events across our portfolio compared to 13,500 in 2021. This included 3,500 cultural, community and sustainability engagement initiatives, charity donation appeals, Westfield Local Hero events, youth programs, retailer-led activations, as well as our participation in the NSW Government CBD Revitalisation program. The program was designed to support local businesses in attracting visitors back to CBD areas following the easing of pandemic restrictions.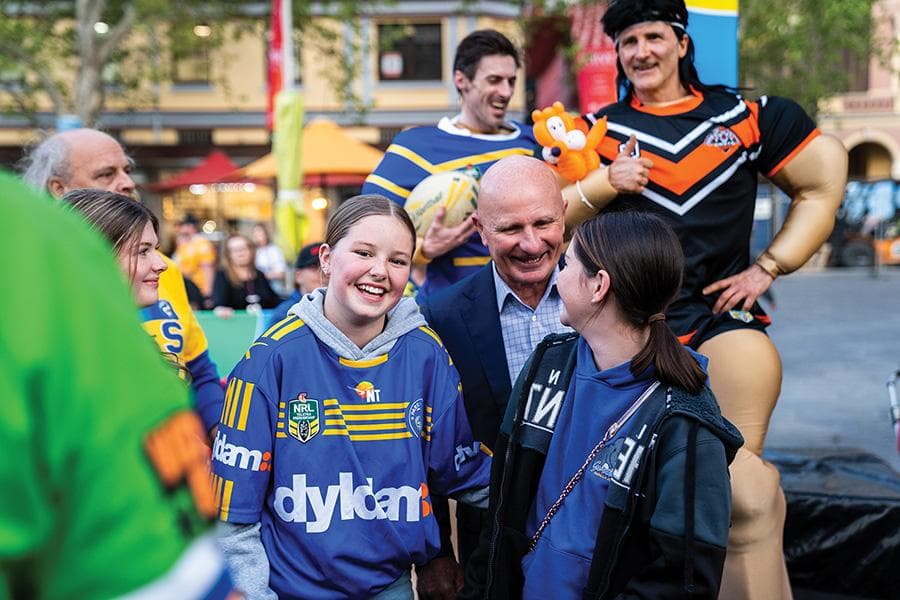 Five of our Westfield centres across the state, including Westfield Parramatta, Westfield Sydney, Westfield Hurstville, Westfield Penrith and Westfield Chatswood, worked in direct collaboration with their local councils, business and community partners to host events that celebrated their communities.
We learned through the Westfield Parramatta 'Your Sports Field' activation, visitors spent an average of three hours in the CBD as a result of the activity.
This affirmation and excitement from customers is something we saw right across the board with all of the events and activations we hosted in 2022.
In addition to an increase in customer visits to our destinations, we saw a direct and positive impact to customer advocacy. Last year, our customer Net Promoter Score (NPS) derived from all customer feedback, was 40 portfolio-wide, an increase of +2 points on 2021.
These outcomes validate for our people and teams that our sustained focus on the customer is accurate and working, with the focus we're placing on events and activations being a key driver to this success.
It also demonstrates the knock-on effect retail-led activations have on our business partners – creating unique opportunities for them to engage with customers beyond the four walls of their stores.
Accelerating our strategy
Moving forward, we're continuing to position Westfield as the place to visit for live entertainment, events and experiences – a destination where there is always something on to see and enjoy with friends and family.
Already this year we've announced two major brand partnerships we know our customers are really excited about: brands that will enable us to enhance our relationships and engagement with our customers, over time.
We commenced a year-long collaboration with The Walt Disney Company for its 100-year anniversary. Together, we are bringing Disney's timeless storytelling to life through a calendar of celebratory events, installations and interactive experiences in our Australian Westfield destinations. We know one in two Australian customers said the 'Win a Trip to Disneyland Resort' competition that took place in March made them feel more positive and encouraged to visit Westfield more often.
We also signed a multi-tier sponsorship deal with Netball Australia, covering all levels of the game. The partnership provides us the opportunity to connect with hundreds of thousands of Netball players and fans across Australia and bring them closer to our brand and centres in what is a World Cup Year. In addition to brand presence at games at all levels, we will be hosting exciting player meet and greets and events in select Westfield centres throughout the season. And that is just the start…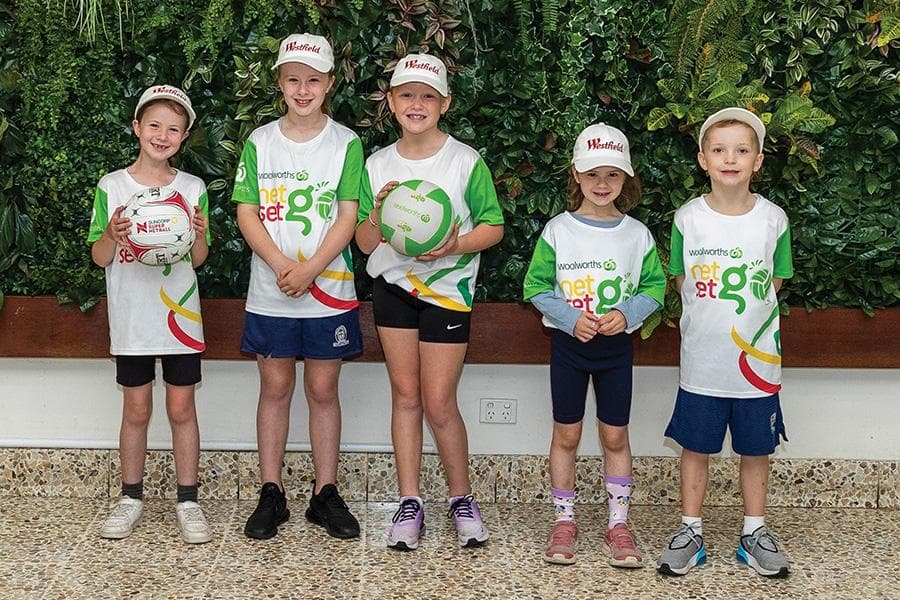 More to come
There's a lot more to feel excited about when visiting Westfield in 2023.
We are continuing to explore more brand partnership and activation opportunities across our portfolio as a means to drive visitation and community engagement across our destinations.
Christmas planning for 2023 is also well underway, with some exciting initiatives in store. It's shaping up to be another magical season at Westfield.
We look forward to sharing more updates with our customers and business partners over the coming months.