Makris Group has realised a $110 million portfolio transaction comprising two major Adelaide assets in a sign of ongoing demand for strategically located retail properties with future value-add potential.
Sydney property group Revelop has acquired the landmark City Cross Shopping Centre in Adelaide's Rundle Mall for $60 million, while investment firm Greenpool Capital, with backing from Qualitas, has snared North Adelaide Village and an adjoining site at 85-87 O'Connell Street in a deal valued at $50 million.
CBRE's Simon Rooney together with James Douglas negotiated both sales on behalf of the Makris Group, South Australia's largest privately-owned retail property group, founded by Con Makris in the 1980s.
Rooney said the City Cross Shopping Centre transaction, struck on a passing yield of around 6.25%, demonstrated the strong buyer appetite for CBD retail assets with significant upside.
"The long-term fundamentals for CBD retail remain strong, underpinned by key demand drivers such as significant residential development / construction, robust population growth, strong white-collar employment and both domestic and international tourism – which is expected to rebound post COVID-19," Rooney said.
"In the case of City Cross, the sale provided an opportunity to acquire a major CBD retail holding offering multiple mixed-use development opportunities. This future flexibility was a major drawcard for Revelop, as was the centre's strategic Rundle Mall location, which attracts 24 million pedestrian visitors annually", he said.
The City Cross Shopping Centre transaction represents the latest deal between the Makris Group and Revelop, after the Sydney group's 2019 acquisition of the Newton Village Shopping Centre in Adelaide's north-western suburbs for $35 million, adding to Revelop's two other South Australian retail investments – Renmark Square and Gawler Park Homemaker Centre.
City Cross Shopping Centre offers extensive frontages to Rundle Mall – the retail heart of the Adelaide CBD – and Grenfell Street, the city's core commercial address for corporate and Government tenants.
The 10,512m2 centre includes anchor tenants Harvey Norman, Rebel Sport and Australia Post, alongside 56 specialty tenancies, including a highly productive food offering.
The existing centre services an expansive metropolitan trade area population of over 1 million, a worker population of 117,600 and a domestic and international visitor market of over 8 million per annum, prior to COVID-19. The major trade area retail expenditure pool is approximately $15.1 billion, including $7.9 billion in the primary trade area, forecast to reach $27.7 billion by 2036.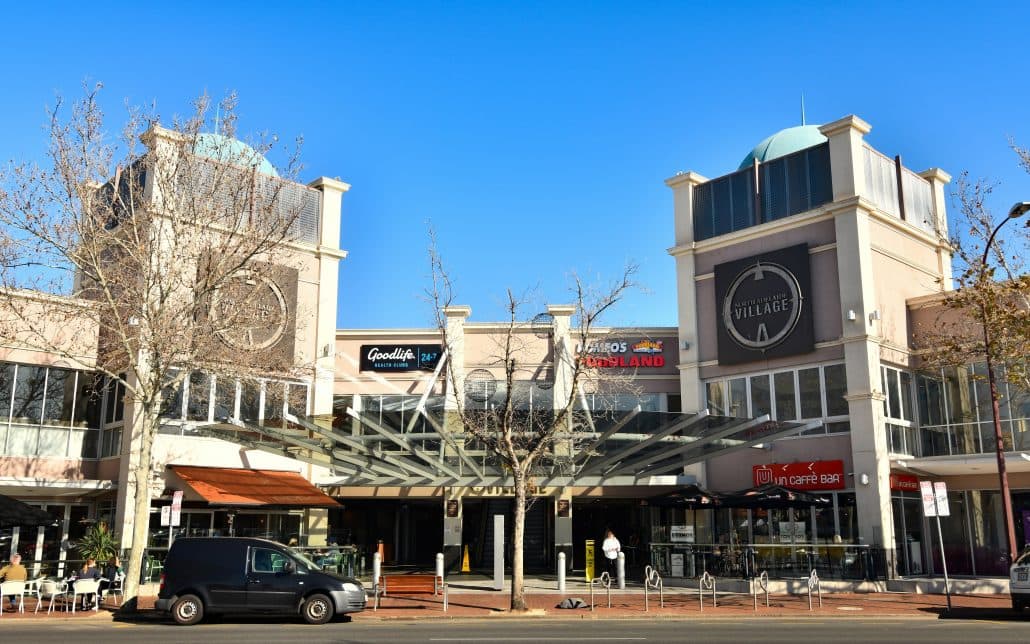 North Adelaide Village and an adjoining site was bought by Qualitas for $50 million. Rooney noted that since the global pandemic, there has been a marked increase in the depth of capital searching for non-discretionary retail, given the highly resilient nature and strong performance of this specific retail sector.
"While total transaction volumes have fallen considerably from 2019 levels, the share of neighbourhood centre transactions has increased substantially from 17% of all retail deals in 2019 to 62% in the year to date." Rooney said.
Situated just 3km from the CBD, North Adelaide Village is in one of Adelaide's most affluent and tightly held catchments, in close vicinity to the $535 million redeveloped Adelaide Oval and revitalised Riverbank Precinct.
The centre benefits from a diverse tenancy mix and a focus on convenience, lifestyle, service and fresh food. It is anchored by a strong-performing Romeo's Foodland on a long-term lease until 2033 with a further 25-year option, alongside a Goodlife Gym, 34 specialty tenancies and four office tenancies.
The corner site also offers future mixed-use development potential of up to six-storeys – subject to the relevant council planning approvals.
Rooney noted that the existing centre was well-positioned to benefit from projected growth in retail spending in the main trade areas, which was forecast to increase from $530.5 million to $1.07 billion by 2036, representing robust average annual growth of 4.2%.
The asset also benefits from an affluent and high-spending demographic, with primary trade area household income levels 61.9% above the benchmark. Population growth within the main trade area is projected to increase from 32,270 to 41,320 by 2036, representing robust average annual growth of 1.4%, close to double the metropolitan average over the same period.
"Neighbourhood convenience / non-discretionary anchored retail assets such as North Adelaide Village provide income certainty and security for incoming buyers, with non-discretionary retail representing 86% of the centre's moving annual turnover and 79% of the total gross income," Rooney said.