Technology is rapidly evolving and customer experience has never been more important. How can shopping centres stay ahead of the curve in today's changing landscape? This article forms part of a special feature, first published in SCN's Little Guns edition.


Technology has long been changing the way we live, work, shop and everything in between. The changing trends in the way we shop have meant that retail centres have also had to adapt to meet these expectations, and technology is helping us along the way.
The rise of online shopping and the movement towards touchless experiences only scratches the surface of how the industry is evolving. The sharing economy is similarly transforming retail requirements. It is predicted that by 2030, retail experiences will be dominated by technology, with the introduction of robots addressing queries, 3D scanning and virtual fitting rooms, and AI to improve operations and customer experience.
These are just a few examples of the importance of retail environments being flexible and purpose-designed. Keeping people moving efficiently through retail facilities will remain key to a seamless shopping experience – uptime is integral.
No one turns their minds to the lifts or escalators while they are shopping until they fail – then it becomes a catastrophe. One minor inconvenience to the flow of people through a centre leads to unhappy shoppers, negatively impacting the centre's reputation and their ability to provide services. So the primary goal for any centre is for the general public simply not to notice them.
However, the simple fact is that equipment often does require maintenance. Thankfully, technology has allowed us to minimise this risk to almost zero.
With KONE's 24/7 Connected Services, equipment is continuously monitored for performance and risk analysis, meaning potential faults can be identified long before they become a problem. Cloud-connected predictive maintenance provides full transparency, so centre management can know exactly how equipment is running in real-time and be alerted to any risks of fault early enough to respond efficiently and avoid the calamity of service disruption during peak times.
This has been a real advantage for our customers. Being able to monitor equipment and stop outages before they happen means customers avoid the distress of shoppers who can't get to where they need to be.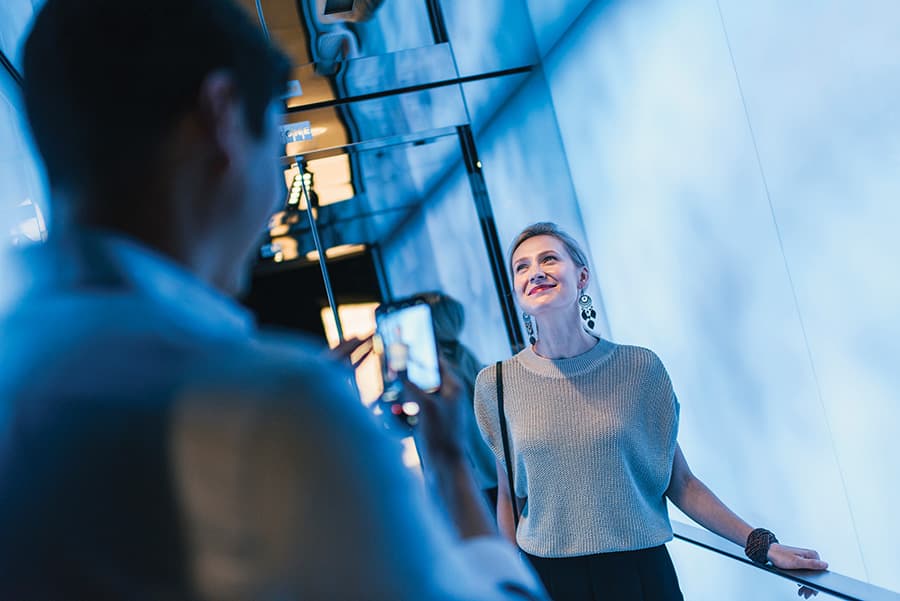 One example we've seen recently is where our 24/7 Connected Services identified a temperature discrepancy between the left and right handrails on a centre's autowalk. We were able to get a technician to the site after-hours, identify the fault and repair the damage without the centre being disrupted at all. If we had not been alerted to this service need, the handrail may have completely shut down and caused a major outage and cost.
Health and safety are also undeniably dominating the retail and shopping centre space. With the pandemic sharpening the focus on hygiene, technology has been able to assist in adapting to the changing needs of end-users and uses of our centres, to restore them back to vibrant urban hubs.
A key trend emerging in international markets has been the use of cleaning robots to allow the constant cleaning of centres, ensuring shoppers and employees can feel safe to move around the centre.
We are expecting to see more and more robots for cleaning and customer service in centres in the future. However, one drawback is that if a robot needs to move up or down a level, someone will have to be around to open the lift and enable it to move from floor to floor.
With KONE DX Class, lifts can connect to service robots via APIs so that they can 'talk' to each other and move around the centre without human intervention. A robot can be called up a level to clean a spillage, call its own lift and travel up and down throughout the centre without a human chaperone. This is just one of the endless opportunities made available through a connected lift!
Pathogens can be transmitted via high touch surfaces such as escalator handrails and shoppers are acutely aware of this. People use anything but their fingers to press elevator buttons and choose not to hold handrails on escalators.
This also poses a significant safety risk – when shoppers consciously choose not to hold the handrail on a crowded escalator, it only takes one person to fall over to cause a domino effect and injure a number of shoppers in one go.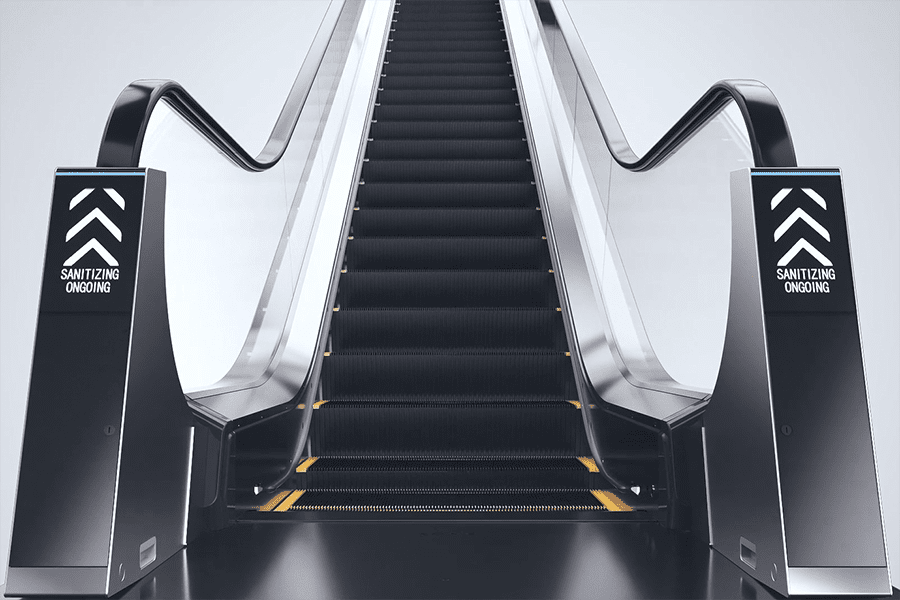 KONE Handrail Sanitiser Premium can protect users using triple cleaning technology, including UV-C lighting and spray, automatically sanitising the handrail on each revolution. This leading-edge technology can be conveniently fitted to a wide range of escalators and auto walks in order to enhance the hygiene standards of existing spaces, along with safety display messaging, resulting in more relaxed shoppers.
Many centres are also ill-equipped for the capacities now experienced in shopping centres today. Using people flow technology and modelling, KONE People Flow Consulting can monitor foot traffic and plan the positioning of elevators and escalators within a centre to anticipate the right capacities and reduce bottlenecks. This can be utilised by existing centres through modernisation solutions and redevelopment, ensuring centres are flexible, purpose-designed and future-proof.
The primary aim for us is to not cause a pinch point for the centre. That means all equipment running smoothly at the right time, with the general public not having to think twice about where or how to get where they need to go.