In this article published in SCN's November issue, Chief Innovation and Information Officer, Justin Mills discusses Vicinity's partnership with drone delivery company Wing, how their 'in-house' Data Science and Insights Team are collaborating with research partners and why investing in Asia's leading technology and innovation fund is all part of their strategy…
People often ask if COVID-19 changed the retail real estate industry and, while it's all yet to play out, at Vicinity, it's our view that the pandemic has largely accelerated the changes that were happening anyway. The challenges have created new opportunities, driven by changes in consumer and retailer behaviour, allowing us to reassess how our physical assets and locations can be used more effectively. In short, we're thinking differently.
Our industry is evolving, which has accelerated the adoption of a growth mindset that will transition us from a shopping centre landlord to a forward-thinking real estate business.
With technology, innovation and data leading the charge, we're transforming one of Australia's largest retail real estate portfolios to deliver mixed-use precincts that provide as much value for retail partners as they do for customers, security holders and office workers. We do this by leveraging everything that is core to our business and expertise today and revaluating the needs and journeys of our customers, employing new technologies to generate new solutions and business growth areas to drive the future.
Delivering a distribution and fulfilment strategy
Central to our plans to extract further value from our portfolio is to use cutting-edge technology to leverage our substantial 61-centre footprint and deliver a distribution and fulfilment strategy that eases the pain and cost of last-mile delivery, reduces emissions, and makes life easier for our retailers and their customers. And to do that, we're thinking outside the box.
We recently announced our partnership with drone delivery company Wing, and the response from industry and customers was incredible.
The premise of the partnership is to locate a drone station on the roof of shopping centres to allow retailers to deliver products to customers quickly, safely and with next to zero emissions. Not only does it enable retailers to grow their customer base – the drones fly up to 10km from the centre – it also allows them to utilise their retail space more effectively. Experimenting with these technologies and learnings from our stakeholders now will help us scale effectively, fully leverage our portfolio, and help plan how we take a role in the distribution and fulfilment of products in the future.
Traditionalists may be thinking, 'but this promotes online business over physical retail', but that's where our deep understanding of omnichannel comes to the fore. Through a body of work done by our talented in-house Data Science and Insights team, in collaboration with research partner Quantium, we know that having a physical store close to customers can improve brand market share by up to 40%. In short, online and physical retail are copacetic, not enemies.
Drone delivery is just one tech-fuelled proof point as we deliver our overarching distribution and fulfilment strategy. We launched our first distribution hub at DFO Homebush in late October, made possible by data and insights.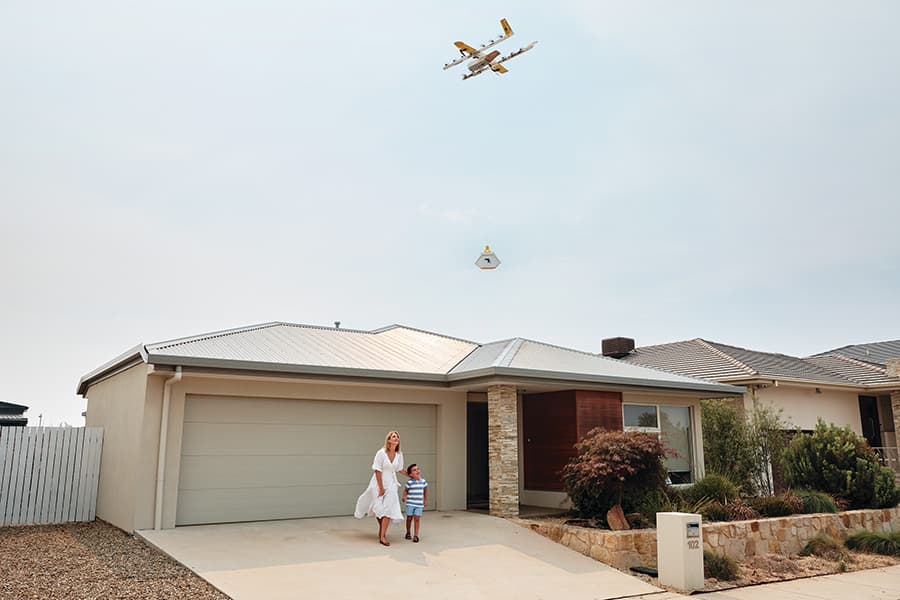 The hub will reduce the emissions and inefficiencies of last-mile delivery by utilising our shopping centre team as parcel-sorters, allowing logistics companies to drop parcels off at a central point and leave for us to distribute in-centre. Crucially, for distribution efficiency, it also works in reverse. We collect parcels from retailers and sort for logistics companies, avoiding unnecessary trips back to their sorting office and reducing customer delivery times. Because if there's one thing we have experienced in the pandemic, it's ordering something from a retailer close by only to wait weeks for it to make the 5km trip home.
Omnichannel retail serves distribution strategy
At the crux of our distribution and fulfilment strategy is our growth in omnichannel retail. Customers may research online and buy in-store, buy online and return in-store or any number of alternative behaviours.
Physical retail remains the dominant channel and will be so for some time. Still, with more than 70% of retailers in Australia operating an omnichannel model, we believe there's a significant opportunity for improvement.
That's why we've developed a strategic partnership and invested in Global Marketplace, the owner of leading online shopping events including, ClickFrenzy and Power Retail, and online marketplace Click Central.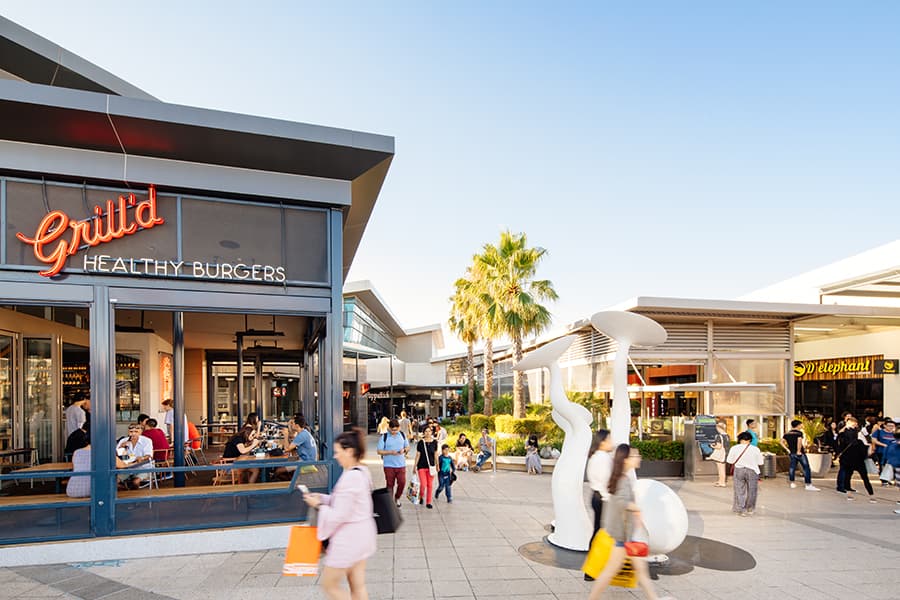 The unique data and omnichannel product potential the partnership provides will enable us to learn more and understand how we can create greater value for our retailers, customers and security holders.
The partnership will drive shared learnings and provide a more holistic view of customer journeys using GMP's technology and online insights coupled with our physical retail insights to introduce new sales opportunities and extend the reach of our retail partners, supplementing the 340 million visits we had to our centres in FY21.
Imagine a retail environment where we can coordinate an online sales event, say DFO Frenzy, that works simultaneously in physical DFO stores, whereby customers get further discounts or advantages when purchasing certain items at certain times. And for brands, they win too by better managing inventory and taking advantage of our ability to assist at multiple stages of the value chain with fast and cost-effective distribution and fulfilment products designed to ease logistics strains.
Technology enabling sustainability
While the benefits to our retailers, partners, customers and security holders are clear, the other use to our tech-led distribution strategy is continuous improvement in sustainability, which for all our investments is non-negotiable.
In 2018, we launched our industry-leading $73 million solar energy project, which now has solar panel systems at more than 20 centres nationally.
In 2021, we made another step forward in sustainability through our significant investment in Asia's leading technology and innovation fund with Taronga Ventures, which will connect us with the cutting-edge technology that is revolutionising retail real estate. So far, that's included: Spacecube, a modular, highly versatile building system that is quick to deploy, relocatable, customisable and reusable; the award-winning Groundfloor parcel lockers; and CarbonCure, a technology that injects CO2 into concrete, eliminating carbon emissions while making the concrete stronger.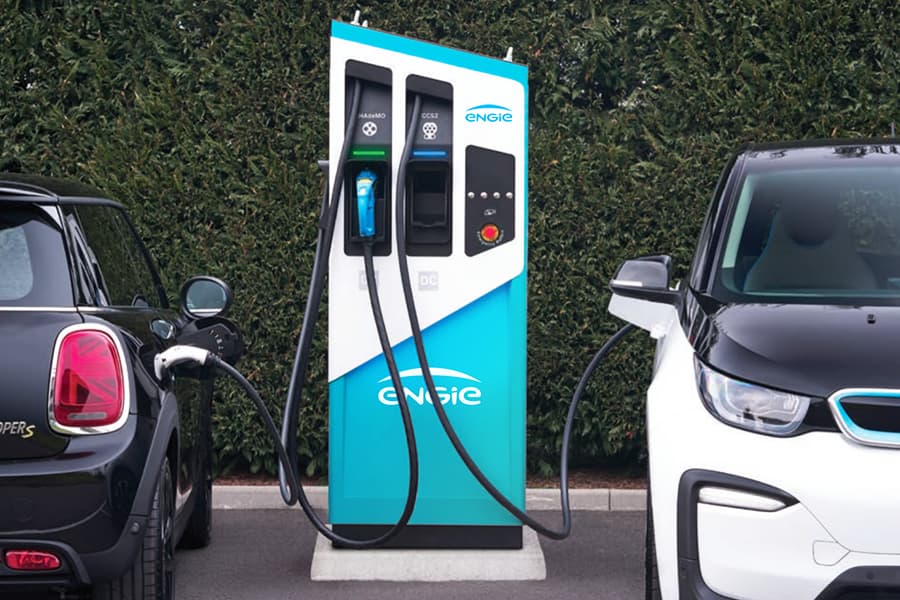 A lot is going on in the industry and at Vicinity, as we adapt to the changing way Australians live, work and play. The world is evolving rapidly, and our customers are adjusting their behaviours accordingly.
At Vicinity, we're focused on continuing to provide value through our portfolio of strategically located shopping centres, acceleration of mixed-use developments, and exploration and incubation of new technologies. It's an exciting time for the whole industry, and I can't wait to see what comes next.
This article was first published in SCN's Little Guns edition, November 2021.