How often do we think of our shoppers' 'wellbeing'? And how do we provide for it? It's all part of the 'experience' and it's significantly influential on 'repeat visits'…
Bricks-and-mortar stores are not going away – however, consumers are expecting better, smarter experiences. Building and maintaining relevance as a shopping destination is not easy. Today's modern shoppers are confronted with a broad range of alternatives, including channels, formats, stores and even experiences.
Being a core activity in the lives of consumers, shopping has the power to affect people's broader quality of life in multiple ways.
The term 'retail therapy' has risen in popularity to refer to the positive impact of shopping activities on shoppers' mental states. Placing more value on health and wellness than on material objects, shoppers are increasingly looking for meaningful experiences and are more concerned with using their money to enhance their lives.
In today's experience economy, where you have been and what you have done can count for more than the products you walk away with.
When planning a shopping trip, shoppers are increasingly using the criteria of wellbeing to maximise the experiential value derived from the shopping activity. This is important for managers to consider as dissatisfaction with shopping experiences causes unhappiness and ultimately leads to avoidance of the destination. In essence, the 'soft' elements of retail environments can unlock the potential of shopping centres as destinations.
As retail environments have become increasingly sophisticated, the role of shopping has exceeded the mere transactional value to embrace the social, leisure and community outcomes delivered through the shopping experience. While positive shopping outcomes such as satisfaction and customer loyalty have received much attention from retailers and academics alike, the study of wellbeing is more recent.
Within the domain of shopping, wellbeing was first conceptualised by Sirgy and Lee (2008) as "a desired state of objective and subjective wellbeing involved in the various stages of the consumer/product lifecycle in relation to consumer goods". Extending this concept to the context of shopping centres, managers recognise the importance of an exciting atmosphere in boosting shoppers' emotions and wellbeing to drive and maintain traffic, and as an opportunity to engage in a form of corporate citizenship.
Past research has shown that wellbeing increases when a shopping centre is perceived positively across certain attributes, including functionality, convenience, leisure, atmospherics and self-identification.
Shopping centres have the opportunity to significantly contribute to one's overall quality of life by enhancing their experience across a range of life domains, including social life, leisure life and community life.
This requires managers to think outside the box when designing the retail destinations of the future and reinventing the shopping experience. In Australia and globally, shopping centre operators are increasingly looking beyond the retail mix to attract and engage shoppers.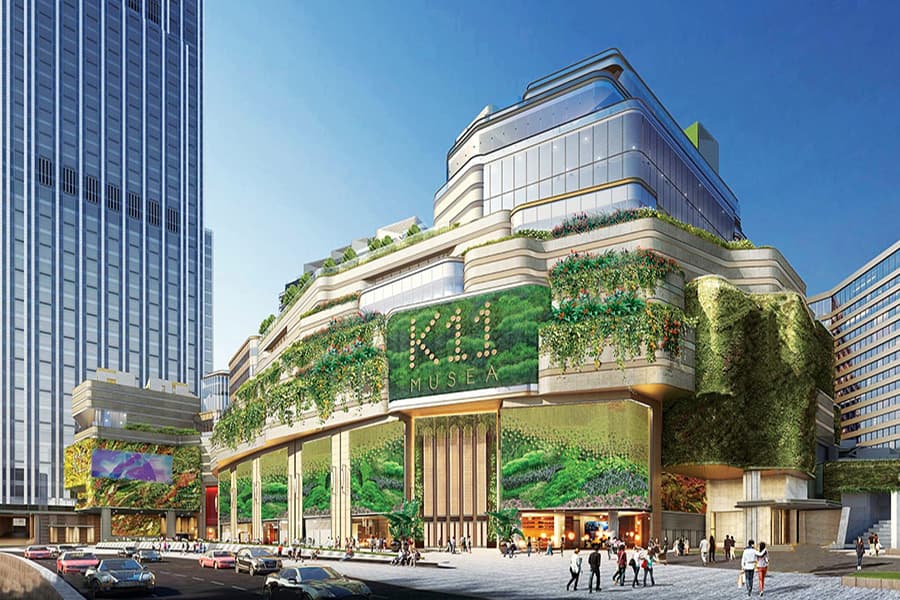 In Hong Kong, a new kind of experiential shopping destination, K11MUSEA, is set to open in 2019. K11MUSEA will offer a new level of world-class experiential art, culture and retail landmark in the heart of Hong Kong's Victoria Dockside. In addition to the core retail mix, the mall will place emphasis on entertainment, art, culture and dining experiences.
While not new, the strategy of 'experience' is gaining momentum; for instance, Westfield London is using culture as a draw at its Pavilion, hosting musicians and artists.
Stare Avenue mall in Hangzhou, China is another example of an experience-driven shopping destination, bringing together education, relaxation and entertainment, while drawing on the interests and needs of different age groups, from children to senior citizens.
Another opportunity for shopping centre developers lies in transforming these retail agglomerations into community hubs, providing services, education, leisure and entertainment to the local community. This strategy requires tapping into the specific interests, passions and lifestyles of the target community, rather than merely offering a wide range of retail outlets. Creating a community hub goes beyond understanding the demographics of a catchment area. The key point is attracting like-minded individuals to inspire the community to visit the centre by drawing on common interests and similarities while also celebrating diversity. Mapping the varied usage types and visit purposes is the starting point for a community hub to collectively bring the shoppers' journeys to life, boosting their sense of belonging and identification with the destination.
In this ongoing stream of research, we are investigating how key aspects of the shopping centre experience impact shoppers' overall sense of wellbeing by analysing the role of shopper's identification with the centre and their motivational orientation; in other words, the motives that drive their visit to a centre.
Past research has suggested consumers develop positive attitudes towards shopping centres that reflect their personality and enhance their identity, which subsequently increases their willingness to connect with such companies. At the same time, studies show that consumers shop differently depending on whether their motivations are primarily task-oriented (efficiency-focused), or recreational (leisure-focused). While task-oriented motivations involve consumers engaging in shopping out of necessity, recreational motivations refer to consumers engaging in shopping to derive inherent satisfaction from the shopping activity itself. In this case, the shopping activity is motivated by more experiential benefits provided by the experience, such as agreement or excitement.
Our research suggests that for retail shopping centre operators, it is important to understand the characteristics and the motivational orientation of shoppers within the local catchment area to tailor the centre offer and experience to their preferences and profiles, and to enhance the sense of belonging and identification with the destination. If shoppers in a catchment area are predominantly task-oriented, they can be difficult to engage as they are primarily focused on the shopping task at hand.
This study reveals an opportunity to increase the level of engagement with shoppers by increasing the sense of identification and belonging to a centre. Specifically, task-oriented shoppers can be further engaged by developing strategies aimed at aligning the centre positioning with these shoppers' self-identity. Creating relevant and meaningful experiences through purposeful spaces will increase the level of alignment between the centre and task-oriented shoppers, ultimately boosting wellbeing, satisfaction, word-of-mouth referrals and loyalty.
This article is co-written with Isabella Maggioni, Assistant Professor of Marketing, ESCP Europe Business School