This article was first published in Shopping Centre News Vol. 38 No. 5 – Little Guns issue, as part of a Pop Up special feature. Dennis Michael, Head of Commercial – Brand iQ and New Business for QIC Global Real Estate shares a snapshot of the trends and technology shaping temporary retail experiences across 25 QIC GRE centres.
QICGRE's Brand iQ division specialises in co-creating, marketing and measuring Pop Up retail activations that resonate with our communities throughout Australia, and the creativity at work in this part of our industry is propelling us to new levels of customer knowledge and a wider-than-ever array of leasing solutions.
During the past five years, we've seen the concept of the Pop Up evolve in this country from a trestle table-based operation to incorporate full-service, temporary storefronts with slick visual merchandising and complementary digital footprints. In addition to being an increasingly sophisticated and significant facet of our business, short-term leasing sites and services are striking a particular chord right now because they enable businesses to quickly connect with post-lockdown consumers craving new experiences close to home.
Pop Ups are far from a one-size-fits-all component of the tenant mix; agreements range from a single day to six months and we offer everything from casual mall leasing packages with display furniture inclusive to centre court activations that tour different properties, to small customisable kiosks to temporary in-line shops in our most prestigious precincts. The common factor in all of these is direct conversation: regardless of budget or business objective or Pop Up duration, all of our collaborations come about through one-on-one dialogue between the operator and a QICGRE customer experience specialist.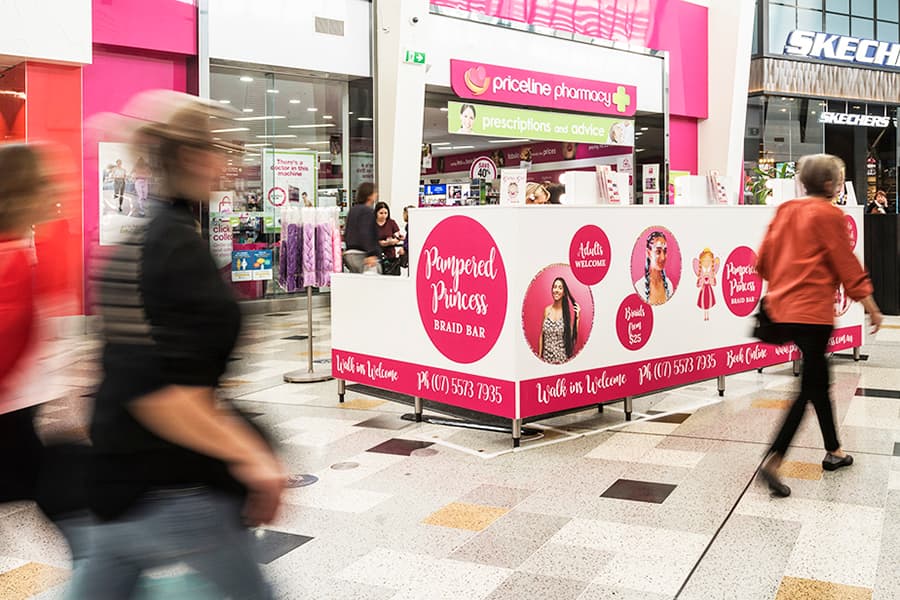 On the road to growth
Among the categories to have boomed in short-term formats across our network in recent years are homewares and automotive. The combination of flexibility and premium positioning has suited Artisan Home exceptionally well at Eastland, for example; the retailer having expanded from its original 70m2 six-month tenancy in 2018 to the adjoining retail spaces with brand extensions Artisan Grow and Artisan Kids.
Car dealership offshoots such as Subaru Castle Hill's 'experience store' at Castle Towers, meanwhile, have been enjoying strong sales within an environment where shoppers feel at ease browsing and buying. The temporary store's popularity prompted Subaru to invest in refurbishments recently as well as host a complementary centre court activation.
FMCG brands such as Heinz and Red Rock Deli continue to use the Pop Up format regularly to raise awareness about new products, while beauty kiosks remain a staple of this market. Homegrown fashion brands that would have traditionally gravitated towards outlet centres or store-within-a-store options have also started leveraging our Pop Up portfolio to trial new territories and secure bigger bang for their buck.
Education providers, real estate agents and other unconventional Pop Ups such as financial advisory firms are also reaping great rewards in our centres.
Completing the puzzle for pureplay
After inducting a number of digital-native retailers into the physical realm via Pop Ups, we have bolstered both the information we provide upfront and the mentorship we offer throughout. Today, if someone requests a turnkey retail space for a short period, we have the processes and dedicated personnel in place to facilitate that and assist them in executing a 360-degree retail strategy that syncs online and offline success.
When we collaborated with Runaway The Label on the brand's first store at Robina Town Centre last year, for instance, we connected the team with trusted local suppliers of staff and retail display solutions, ran a centre-wide media campaign to supercharge visitation and installed traffic counters to build out their data insights. Smart mirrors (facilitating virtual try-ons) helped to connect the physical experience to the digital one and the retailer reported significant boosts in both brand awareness and customer sentiment following the Pop Up.
Small business growth is top of mind in QICGRE's new partnership with a leading ecommerce management platform. The tie-up will connect a new generation of Australian pureplay retailers with Brand iQ Pop Up retail sites throughout the country, enabling platform users who have hit the ceiling of what they can achieve through online sales channels such as Amazon and Catch.com.au to access an entirely new pool of customers. By promoting shopping centres as the preferred physical extension for innovative and emerging brands, we all get closer to realising the true value of omni-channel retail.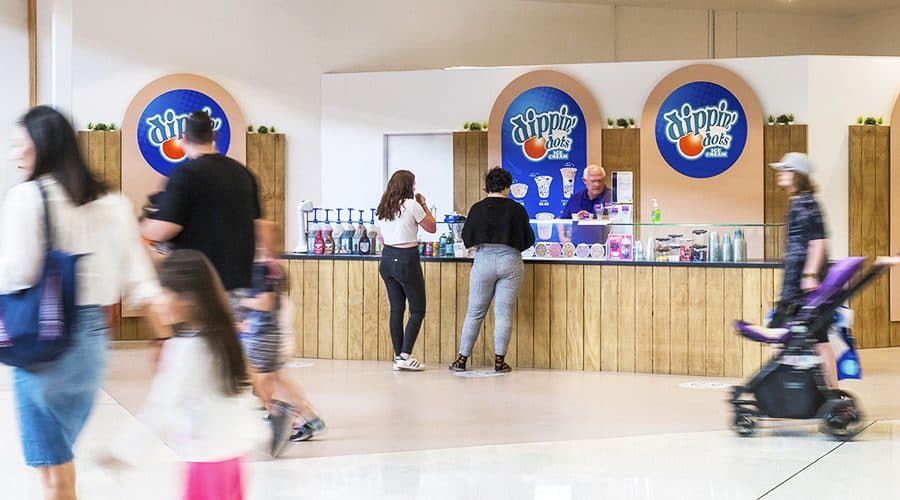 Design of the times
The aesthetic standard of Pop Ups has soared in recent times. At QICGRE, we are fortunate to have a team of retail design and delivery experts whom understand the unique constraints and opportunities associated with small and short-turnover spaces. We are also highly conscious of limiting the wastage involved, which is partly why we established our collection of ready-to-use display furniture. Our experienced leasing and design teams can have you up and running in as little as 24 hours – it isn't just the digital world that moves quickly.
We are looking beyond the interior walls of our centres, too. Our carparks, rooftops and adjoining green spaces represent a valuable resource in an era of social distancing. In the past, we have hosted six-week circuses outside Hyperdome and this summer we are running Pop Up parks at our Victorian properties to support food operators with additional COVID-safe seating capacity. Going further outside the norm, we also expect to launch more unmanned Pop Ups in the next 12 months in light of this year's acceleration of contactless innovation.
Another shift is in the timing of Pop Ups. Whereas we used to see all the activity compressed into the Christmas trading period, more operators are cottoning on to the fact that QICGRE will help them create and harness major promotional events throughout the year. At Brand iQ, we see it as our mission to overcome perceptual barriers around bricks-and-mortar retail, because, in doing so, we can make the Australian shopping centre industry more vibrant as a whole.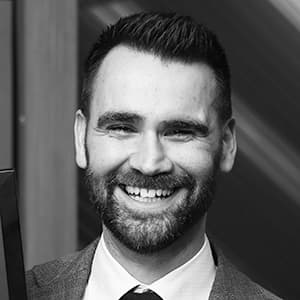 Dennis Michael is Head of Commercial – Brand iQ and New Business for QIC Global Real Estate. In 2019, his contribution to retail transformation was acknowledged with the Frank Lowy Fellowship. Before joining the shopping centre industry in 2015, he worked for prestige media brands including Vogue and GQ.