The ongoing investment over the past decade into managing Australia's population growth has led to rethinking and reshaping exactly what defines a 'Neighbourhood Shopping Centre'.
Population growth has acted as a catalyst in reconsidering land usages, transforming both inner metro and outer growth corridors into bustling amenity for the community to enjoy. Not only has this led to creative ways to move away from simple retail offerings and build new, exciting drawcards for patrons, but it's resulted in increased confidence from investors which has significantly improved the quality of these assets for patrons, tenants and owners to enjoy.
Heart of The Community
While the typical suburban retail strip is restricted by several factors (multiple owners, investment capacity, varying long term strategies), town centres have received the benefit of significant master planning, utilising industry experts to provide advice as to how these assets can maximise their potential. Moving past traditional retail offerings, incorporating playgrounds, fountains, parks, play areas and more for families to gather and enjoy the community space has benefited retailers and communities alike. Developers have responded quickly to a requirement to manage not only retail demands but medical, lifestyle, education, leisure, office and more from growing communities that require a full-scale offering in a central hub. Activation of open spaces has transformed how patrons respond to these developments, with the attraction being as much about non-retail areas as the retailers that are there.
More Investment from Landlords
Colliers are seeing an increase in confidence in neighbourhood shopping centres as investments have provided security in the value. This has allowed developers to justify greater spending on providing higher quality offerings and diversify the usages past the classic retail mix. Landlords are now committing to more designer and bespoke assets for local communities and with greater investment in build, materials and finishes has, in effect, increased the interest from higher end retailers to consider the move to smaller format centres. The trend is to ensure they deliver a higher-end design whilst tailoring their assets towards food and beverage, health and wellbeing, and entertainment to maintain the interest of residents within their catchment. This increases the class of tenant and fit out.
A large part of centre improvement and planning has been attributed to the integration of sustainable design, and centre remix master planning. Colliers experts in conjunction with our clients, demographers, architects, and designers, are able to ensure the centre is designed to achieve the maximum retail rental return and enhancing the available amenities within the centre all contributing to the centre's long-term success.
The improvement of amenities promotes a community friendly locale and ranges from enhanced community spaces to deluxe parent rooms. We are also seeing a need for additional land surrounding centres for drive-thru operators to assist in anchoring and providing further amenity to the community. This has been seen in new projects such as Big Fish Caboolture and Richlands Marketplace in Queensland, which are currently under construction and being leased by Colliers.
With the improvement in spending in the retail sector, there has also been an improvement in demand for retail assets. Neighbourhood centres have been in strong demand with many retail investors looking to boost their portfolios. One asset in particular would be Armstrong Creek Town Centre, VIC for $55.6 million, which sold on a passing yield of 6%.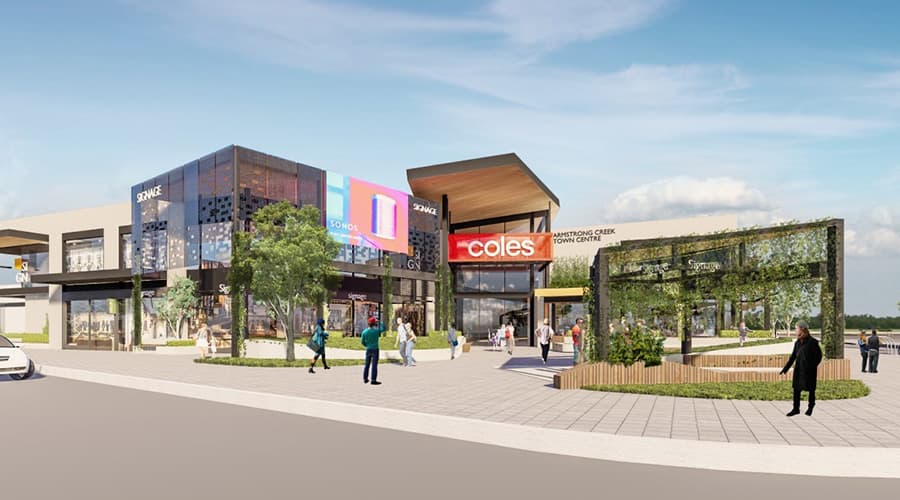 Strong performing asset throughout COVID
Neighbourhood centres have been the most resilient retail asset class throughout the COVID-19 pandemic. Retail sales declined on average by 5% in Australian shopping centre industry in 2020, however neighbourhood MAT growth was well supported. Total centre MAT rose 8%, reflecting the strength of supermarkets as anchor tenants that have been supported by strong food and beverage retail and other serviced retail.
The Colliers retail leasing team are seeing less vacancies across neighbourhood centres due to the growth in demand of local communities and traditional CBD and regional shopping centre tenants impacted by COVID-19 are now expanding into these neighbourhood centres that is driving sales.
Further in support, Colliers are assisting more non-traditional retail tenants to join these centres, such as Allied Health services and childcare centres. This is represented in Western Sydney shopping centre Elara Village in Marsden Park, which features a 120-place childcare centre, a 1,700m2 Allied Health and Medical centre, a Coles supermarket, and an open air-plaza with 18 speciality shops. This centre was 100% pre-committed during the Sydney lockdown averaging $1,000/m2 on speciality rents which is consistent with our neighbourhood centres in growth suburbs across Sydney, while neighbourhood centres in Melbourne are currently average $710/m2 on speciality rents.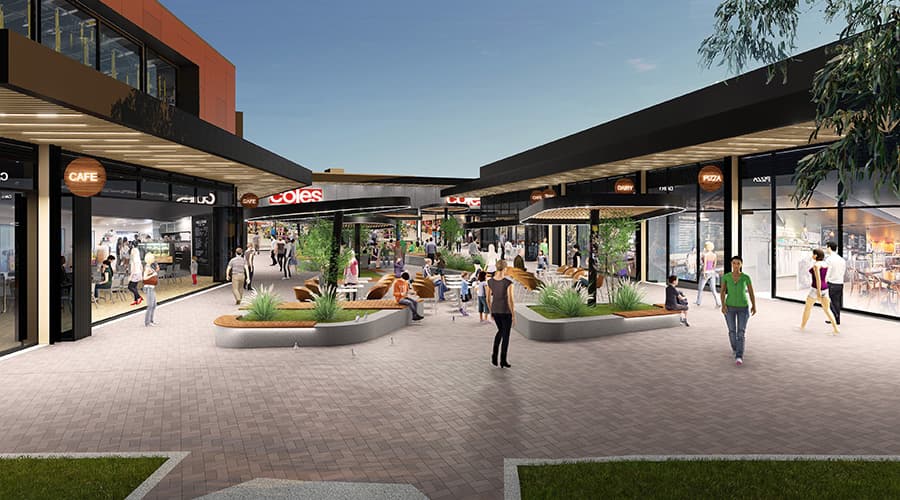 The Victorian Project Retail Leasing Team has seen significant success over the past 18 months, working on many neighbourhood shopping centres throughout Melbourne and Victoria's Growth Corridors, most notably Pentridge Prison, Woodlea Town Centre, Opalia Shopping Centre and Armstrong Creek Town Centre. The team consisting of experienced agents Adam Lester, Daniel Paul, Chris McLaren and Michael Kwok, provides clients with advice that aims to strengthen their asset through looking at retail tenancy mix, relocation strategies, maximising rental returns and potential ways to add value through identifying unbudgeted income.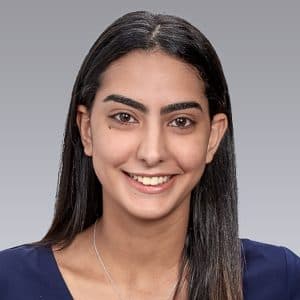 Adrianna Kazzi is the Senior Analyst of Colliers Research, Sydney specialising in Retail Property. Adrianna is focussed on producing research insights on the performance of the retail sector and the new and innovative trends shaping this asset class. In her role, Adrianna collaborates across the Colliers Retail business including, Retail leasing, Capital Markets Investment Services and Real Estate Management Services. She is pivotal for the improvement of data management systems, and delivering quality real estate data and analysis across the retail sector.