The retail rebound is very front of mind for the retail industry and the broader Australian community as consumers, brands and venues eagerly await lockdowns to lift and enter the new normal for offline shopping environments. State mandated lockdowns have imposed significant impacts on retailers and consumers across the country since the pandemic first reared its head to Australians in early 2020.
These sustained lockdowns have forced retailers to innovate and adapt their retail strategies with new; online, click-and-collect, and buy-now/pay-later capabilities, crucial for retailers in prevailing through interrupted trade periods as consumers were forced away from normal shopping environments. It is evident from the July 2021 ABS figures, that captured Australia's activities out of lockdown, that retail trade remains highly desirable to consumers, especially when met with retailers that continue to evolve to meet demand.
Two-tiered CBD retail markets
Sydney and Melbourne's CBDs have faced multiple prolonged lockdowns, that exposed significant retail store closures and vacancy, occurring in an environment where retail stores demanding some of the country's highest retail rents per square metre were faced with dramatically reduced foot traffic and trade as commuter and tourist consumers subdued.
A two-tiered retail market has emerged where an uncommon increase in CBD high street tenancy supply has been sustained by qualified enquiry from major national and international brands seeking premium brand positioning opportunities.
During the pandemic, these brands have remained active from online shopping and domestic retail trade. In contrast, the secondary retail precincts that are typically occupied by smaller tenancies and reliant on foot traffic, have been severely impacted by the reduced commuter traffic, with retail vacancy in some CBD commuter hub assets breaching 25%.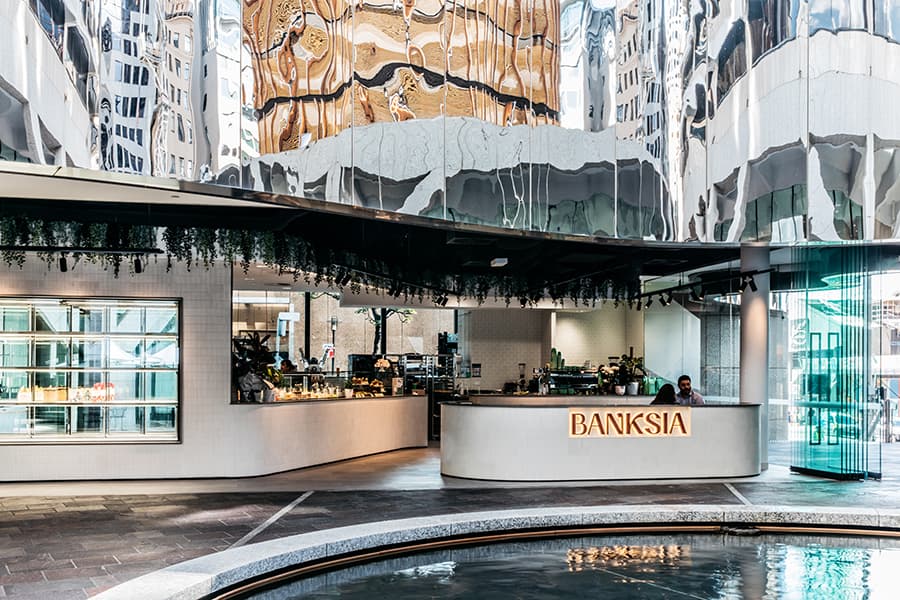 A time of opportunity for major retail brands
While this period of volatility has had its negative impacts across CBD retail categories, many brands and landlords have seized this period as a time of opportunity for the reimagination of CBD retail landscapes, store strategies and flagship shop fitout experiences in preparation for the inevitable 'CBD retail rebound'. Major brands have utilised this rare opportunity to penetrate the CBD retail market and secure a new premises at competitive rates.
In the last 12 months Colliers has supported the strong influx of new brands and fitouts across Sydney CBD; securing a high profile 900m2 flagship on George Street for UFC's CBD Flagship, to open in 2022 and the international restaurant brand Hai Di Lao into a 360-degree 600m2 rooftop location in Sydney's Darling Harbour precinct.
Some of Sydney's existing High Street brands have also capitalised on the opportunity to redesign their fitout experience, aligning store closures while traffic and trade are impacted.
This includes the full refurbishment of Dior's flagship on the corner of King and Castlereagh Street and Hugo Boss' current refurbishment of its mega three level store on King Street in Sydney.
Additional new brands and relocations in Sydney CBD include Peloton signing a 500m2 lease for their flagship store, back-filling Tesla at 20 Martin Place. 388 George Street will welcome the new Sneaker Boy flagship store, and the relocated Bally brand store, Lotte Duty Free currently fitting out its mega 3,200m2 flagship on Market Street and a list of premium brands currently fitting out at the new 25 Martin Place re-development by Dexus due to open in early 2022.
Adelaide CBD is about to see the relocation of Rebel Sport from Myer Centre, into a new two level 2,700m2 flagship at 135 Rundle Mall.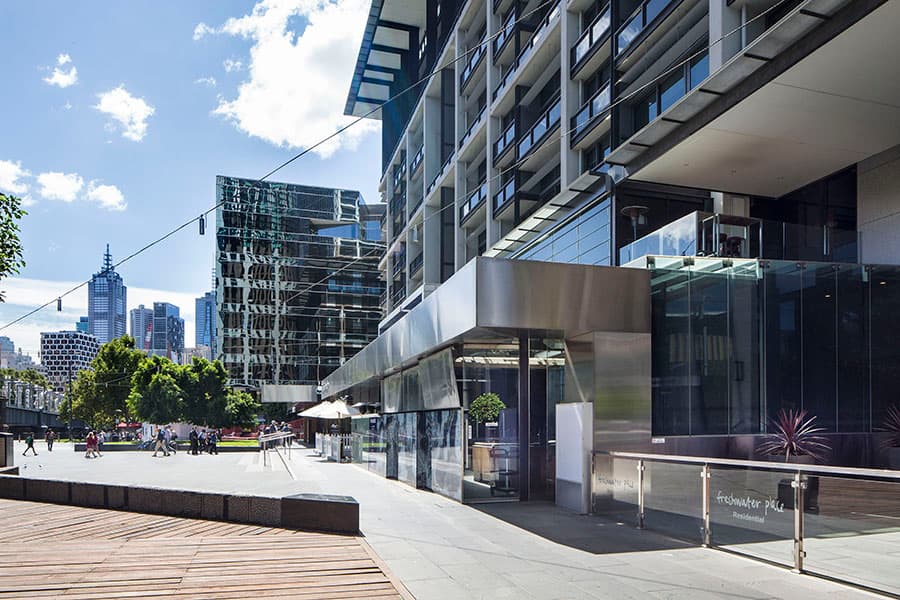 Melbourne has seen the opening of Dexus' 80 Collins Street development with a strong mix of premium fashion and food and beverage, including the Golden Goose brand store and Lucas Group's newest fine dining venue, Society. Colliers assisted Seagrass Group to secure an additional 500m2 to expand their existing dining venue on Southbank.
Brisbane has seen existing brands double down on the CBD market with Gucci, Optus and Telstra securing new prime locations.
Continued interest from brands that represent apparel, health & wellbeing, and dining sectors demonstrates the sustained confidence of retailers in the recovery of the Australian CBD retail landscape.
Strong enquiry levels are also maintained by international brands looking to the resilient Australian market for opportunities to inspect new premium leases across all categories. Colliers have recognised strong engagement from premium dining brands, luxury fashion, entertainment and athleisure groups looking to secure dominant large floor plate premises.
Development Driving New CBD Retail Pipeline
Australia's capital cities will continue to see a considerable pipeline of projects that will include new shopping centres, commercial tower retail precincts and commuter station developments as part of government transport infrastructure projects, including Sydney Metro.
For instance, Sydney alone is expecting approximately 100,000m2 of new and refurbished retail space to open in the CBD over the next five years. This includes projects in Barangaroo, Martin Place, Darling Harbour and Circular Quay, including the Loftus Lane precinct.
New retail precincts will appear at The Melbourne Walk on Bourke Street Mall accompanied by two new hotels delivering 4,000m2 of new retail, The University of Melbourne, Queen Victoria Markets and St Collins Lane in Melbourne's CBD.
Adelaide's CBD retail offering is also due to expand as part of the new 43,000m2 office tower and its new 3,500m2 retail component in the 60 King William Street development.
Brisbane is also in anticipation of the Queens Wharf development which will deliver more than 50 new retail outlets to the CBD retail landscape. A substantial percentage of this new retail area is currently allocated to dining retail and is anticipated to attract consumers and increase visitation in these CBD precincts.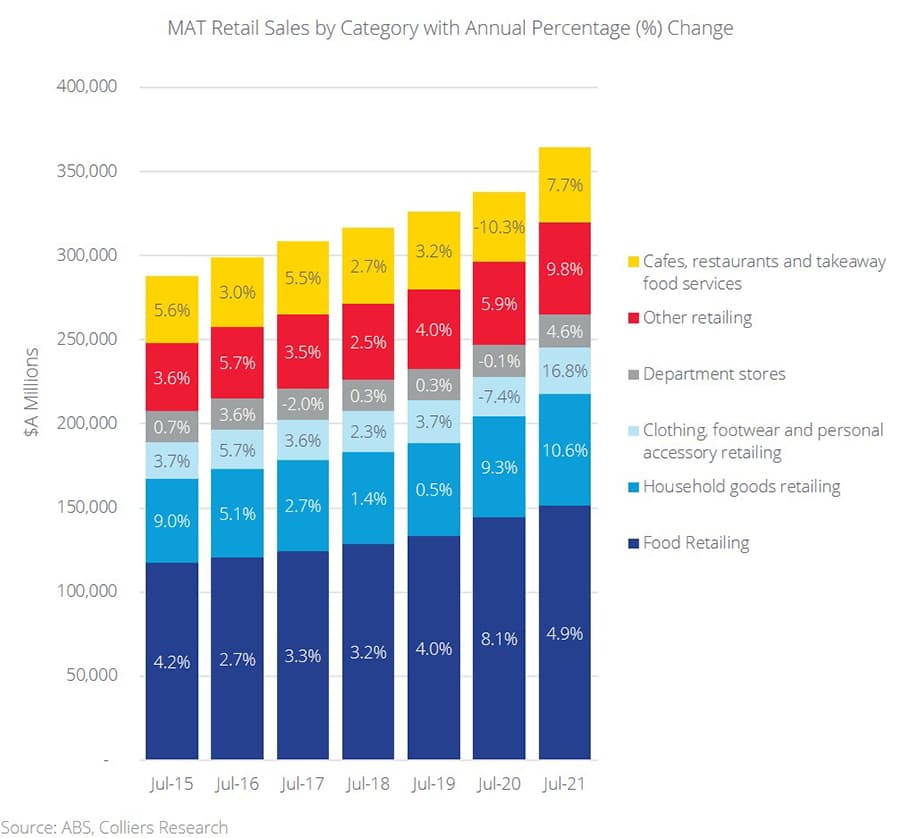 The CBD Retail Rebound
The complete restoration of the CBD retail environment is reliant on several factors including high vaccination rates, a return to the office and the re-opening of international borders, and so it is difficult to speculate on official dates and actual value of the inevitable CBD retail rebound. It does however remain that the CBD retail environment is intrinsic to the Australian way of life, including Sydney's waterfront dining venues, Melbourne's laneway retail activations, luxury shopping precincts and outdoor pedestrian malls. CBD Retail and its characteristics are all part of what makes the Australian retail experience a world class destination for retailers and consumers alike.
Michael Tuck is the Associate Director of Colliers Retail Leasing, Sydney. At Colliers, Michael is celebrated as a market leader in retail leasing solutions for high-street retail, new-to-market brand strategies and development project campaigns. In addition to a portfolio of high street, shopping centre and major landlord appointments, Michael is currently appointed to the City of Sydney Council retail properties portfolio and is advising on a range of major retail development and infrastructure projects across Australian CBD's.
Adrianna Kazzi is the Senior Analyst of Colliers Research, Sydney specialising in Retail Property. Adrianna is focussed on producing research insights on the performance of the retail sector and the new and innovative trends shaping this asset class. In her role, Adrianna collaborates across the Colliers Retail business including, Retail leasing, Capital Markets Investment Services and Real Estate Management Services. She is pivotal for the improvement of data management systems, and delivering quality real estate data and analysis across the retail sector.