There have been many new initiatives and innovations in the world of retail since it began some thousands of years ago. In whatever form they have arrived, bricks-and-mortar retail (as we describe it today) has always absorbed them. 'Online' retail has arrived. The shopping centre industry won't simply absorb this innovation, it will assist it…
If they don't buy an item in a store and take it home with them, today's consumer has an expectation that their purchase will be delivered to them as rapidly as possible, preferably on the same day.
Australian streets are full of growing numbers of couriers, all on their way to deliver everything from groceries, fashion items or white goods to consumers who have either purchased instore and arranged delivery or bought online.
As expectations of same or next day delivery have risen, the economics of fulfilling from a local store have become even more compelling.
According to global consultancy firm, Bain & Company, most retailers, particularly the smaller ones and those with fewer fulfilment centres, are likely to see a significant cost advantage on one-day shipping by shipping directly from stores*.
The Bain & Company research suggests a 'ship from store' approach could help retailers cut one-day shipping costs by up to 50%.
In Australia, a raft of delivery start-ups have hit the market from Shippit, Sendle, Zoom2U and Sherpa, while Australia Post has responded with its own start-up called Shipster.
These providers are not only delivering items purchased online and fulfilled in a warehouse, but are also shipping from a physical store that in many cases is geographically much closer to the customer's address.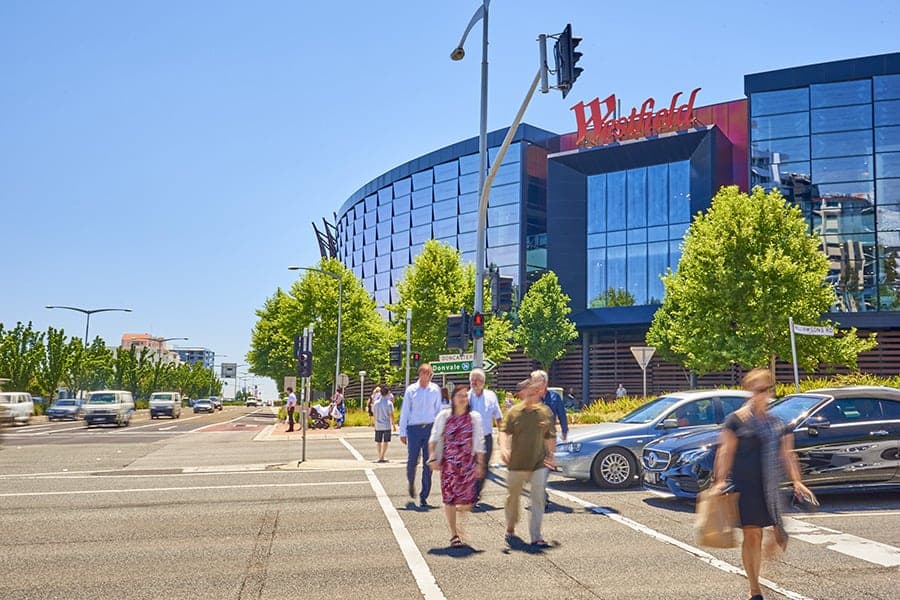 This is especially the case for Scentre Group's portfolio of Westfield living centres with 65% of the Australian and New Zealand population living within 30 minutes of a Westfield centre.
In getting the item that last mile to the customer, we are seeing that physical stores have a clear advantage over the pure online retailer, because that shorter distance means faster delivery.
It is levelling the playing field between bricks-and-mortar retail and online retail and giving a new differentiator back to the store because, in many cases, that store is much closer to the customer than the warehouse.
Last mile delivery is playing into another evolution in Australian retail: the convergence of instore and online channels to deliver a more connected customer experience.
In 2019, the majority of retailers have both a physical presence and online presence. While the vast majority of consumers seek inspiration online before purchasing in-store, some seek inspiration in-store and purchase online for home delivery.
Online retailing has more than doubled in Australia in the past four years and, according to the Australian Bureau of Statistics (ABS), now comprises about 5.6% of all sales. That means more than 94% of all retail sales are still conducted instore, with approximately 7.5% of all retail sales in Australia coming through Scentre Group's platform of Westfield centres.
Yet a less-noticed datapoint in the fast-growing area of online sales is what the ABS calls "multi-channel" retailing, defined as retailers who combine an online store with a physical store and may also use channels such as telephone ordering.
ABS retail sales figures show that this category has increased from 1.8% of total national retail sales in January 2015 to 3.7%, almost double that of pure play online.
This is creating opportunities both for existing and new retail brands and for the new logistics start-ups.
Shippit, for example, offers its delivery services to retailers through multiple sales channels such as BigCommerce, ebay and Shopify, but also deals directly with major retail brands Cue, Sephora, Cotton On, Kathmandu, General Pants and Temple & Webster.
In a business model created by the last mile retail boom, Shippit is not a traditional courier company; it is a technology platform that collaborates with a range of couriers and retailers to get purchases to customers.
"We are seeing a tremendous shift toward investment in infrastructure surrounding faster and more flexible fulfilment, particularly among omni-channel retailers, for example, who are taking advantage of both physical and digital channels," said Rob Hango-Zada, joint-CEO and co-founder, Shippit.
"The rise of new tech has also created new expectations for retailers to "Uberise" their fulfilment models, providing faster, cheaper delivery options that suit consumers' daily lifestyles. Leveraging the close proximity of physical stores to customers is one way they're doing this. It's never been more important to get delivery right for retailers and we are working collaboratively with both infrastructure and logistics providers to remove friction."
We see this as evidence of how technology is enabling both bricks-and-mortar and online retailers to deliver on the traditional retail goal of getting close to the customer, but for retailers with physical stores there is an added edge.
Getting close to the customer often refers to understanding their needs, but we can also see that being geographically close to the customer is an emerging advantage and that means having a store in reasonable proximity.
There is really no such thing as a pure bricks-and-mortar store anymore. Brands are using a sophisticated combination of their store networks and often several online channels including marketplaces and social media to create the next generation of retail, and the physical store has a pivotal role to play in that.
This hybrid model is being rapidly adopted in Australia. In late 2017, Woolworths rolled out its 'Pick Up' service at more than 670 stores throughout the country, with more than 4,500 personal shoppers picking and packing groceries for customers who order online, but then come into the store for pick-up.
Target has extended its 'Drive Up' service, which is available in more than 3,000 US stores. Target Australia's consumers can now click and buy online and also collect in-store.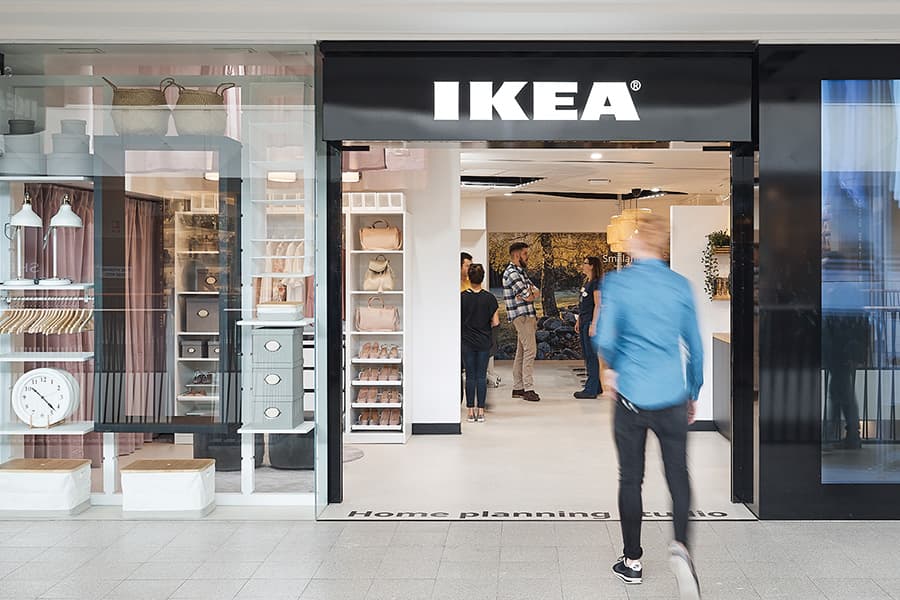 The retail evolution is taking different forms and one Australian example of this is homewares brand IKEA.
When IKEA recently announced it was opening a new store on Sydney's Northern Beaches at Westfield Warringah Mall, the big news was that it will be just 100m2 – a fraction of the size of the 30,000m2 flagship in the city's south west – and shoppers won't be able to take their purchases home.
The "home planning studio" will be the first of more than 30 such stores IKEA plans to open around Australia in the coming years, many of them placed in shopping centres, and is the company's response to a retail environment in which the physical proximity to the customer is a differentiator.
The new stores will be a combination of these home planning studios, branded online pick up points and pop up shops. At the core of this strategy is the understanding that not everyone can make it across town to the flagship stores, and not everyone feels confident about purchasing homewares online without seeing the product.
The new stores are more geographically accessible to more customers, who can then either order instore or online after seeing and experiencing the products they want to buy.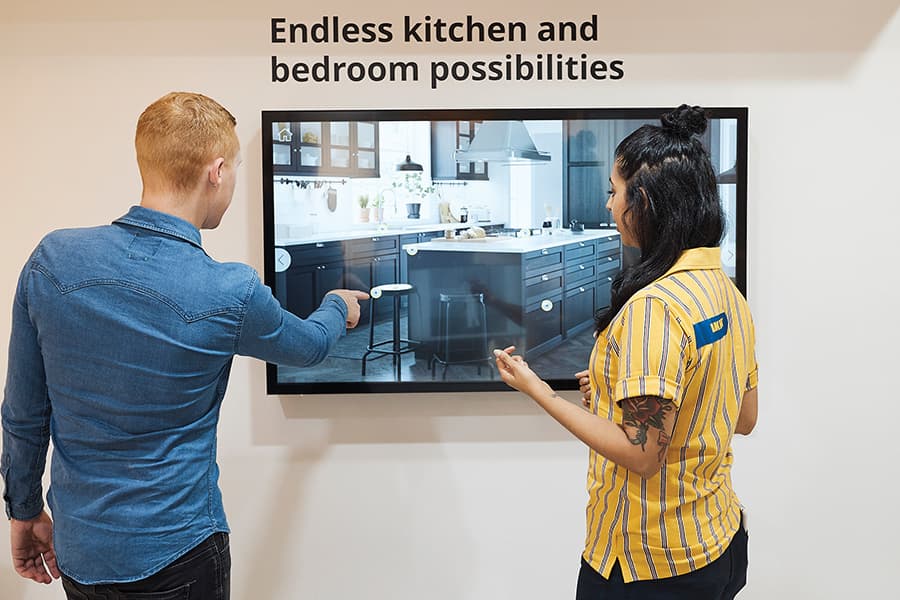 For IKEA, it is about building more 'touch points' to interact with customers and augmenting their do-it-yourself offer with added services.
In all of these examples, the themes are to know the customer, listen to them and design retail experiences around them that meet their needs.
We are seeing tremendous innovation and diversity in retail, much of it driven by technology but not for the sake of technology. First and foremost, retailers are putting their customers at the core of everything they do.
The interesting thing about the new models is that the physical store and the human interaction and connection with products, services and experiences remains at the centre.
*Bain & Company, Inc, Bain Retail Holiday Newsletter Issue #4 December 19, 2016.