Yamanto Central has added another feature to its growing list of precincts, offerings and retail experiences with an art showcase throughout the centre.
Shoppers and visitors to the centre can now experience and enjoy the incredible world-class talents of the region's local artists.
JMK Retail, General Manager, Vicki Leavy said: "We are a shopping and leisure hub that genuinely cares about our community and art forms an integral part of our social fabric.
"Artists need a place to showcase their work that will reach the broader community and Yamanto Central is the perfect location. With increasing foot traffic, loyal shoppers and visitors from all over the region, we are committed to helping our local artists share their wonderful work.
"We are actively engaging with local artists to curate a range of temporary and permanent public art installations that contribute to a vibrant sense of community and place within the centre.
"Ipswich is home to so many extraordinary artists and we are excited to be supporting them and sharing their wonderful work with our customers."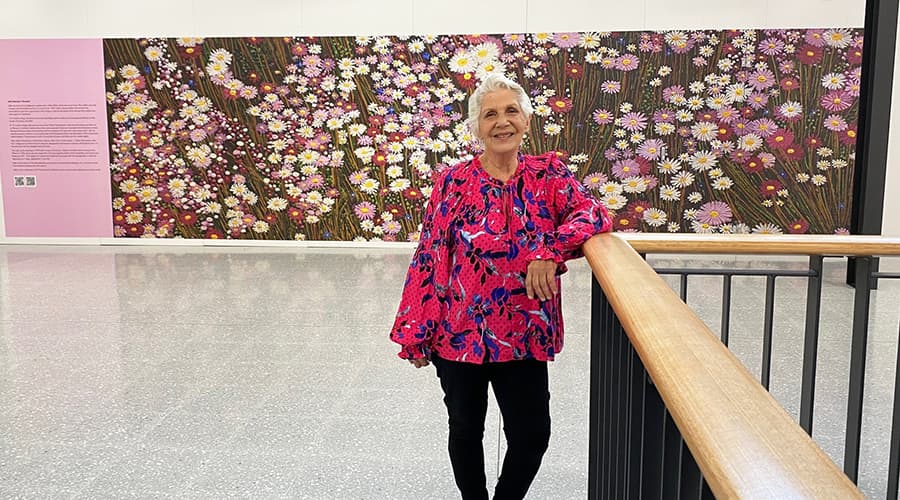 "We are proud to welcome respected local artists Sally Harrison, Glen Smith, Cynthia Copley and Barry Neocleous as part of our initial public art strategy. As the centre continues to evolve, Yamanto Central will feature a range of permanent and temporary public art elements," said Leavy.
A major feature throughout the centre is Barry Neocleous' 'All Roads' – a dynamic sculptural artwork which carves its way throughout the central mall area via a series of lines – tracks – etched into the centre bulkheads, representing the traditional paths walked by First Nations people of the region and connecting us in contemporary society.
The pattern is an overlay of site context which captures the many ways we traverse the local environment and our place within it as a community hub. The work is a contextual visualisation to inform customers of their 'place' and 'space'.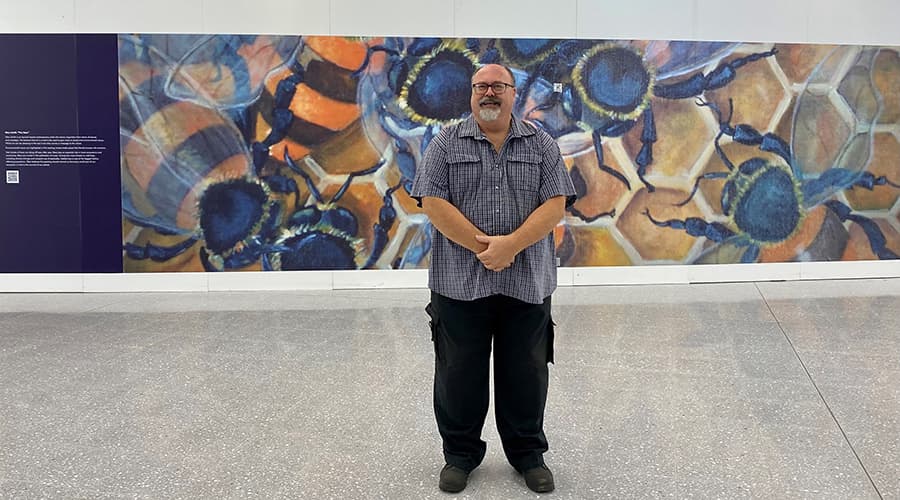 The rotation of patterns questions modern, conventional interpretation of reading how people travel spaces as they can enter a 'place' from any direction and what may not be a memorable journey for some reflects a significant and spiritual experience to others.
"Barry's work encourages our customers to look up, expand their vision and enjoy their experience within the centre. We are focused on ensuring our customer experience is more than just a trip to the shops," Leavy explained.
"We are committed to supporting and showcasing local visual artists and are delighted to have highly respected artists such as Sally, Glen and Cynthia willing to showcase their work within our centre in addition to Barry's permanent work.
"Our temporary installations provide customers with the opportunity to engage with local art, learn more about the artists via QR codes included in the accompanying information panels and also provide vibrant selfie opportunities. We are also encouraging other artists to reach out to us to explore opportunities to be featured."
Last week, Yamanto Central also announced the opening of the first section of its highly anticipated casual dining precinct with the arrival of two big names in hospitality, Sushi Hyo and Pattysmiths. According to Leavy, the dining precinct is expected to attract plenty of support from local residents.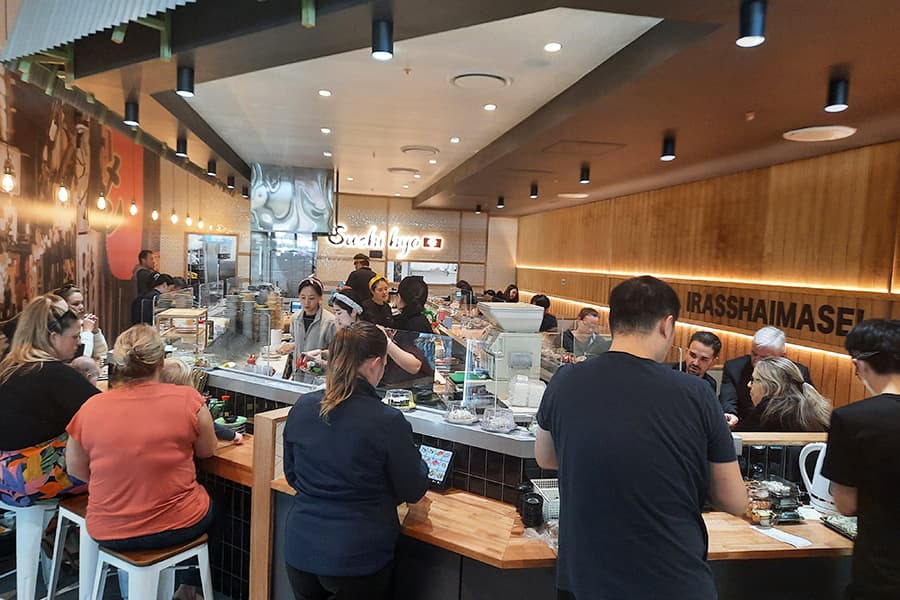 "We are aiming to offer a mix of different tastes and cultures at Yamanto Central dining precinct in a relaxed and comfortable environment.  There will be something for everyone and our first dining outlet, Sushi Hyo, is already a popular favourite among diners," Leavy said.
Sushi Hyo company founder and CEO Graham Ryu said the Yamanto Central Sushi Hyo features the chain's latest ordering system. "Our restaurant will have our latest ordering technology.  There will be iPads on every table and diners will be able to order and pay directly from their table.  This is designed to make the process of ordering so much easier and convenient for diners," he said.
Pattysmiths Handcrafted Premium Burgers is scheduled to open in late August/early September, 2022.