Vicinity has announced an exciting new partnership with Monopoly to bring its biggest campaign to 50 centres in an effort to engage with its retailers and customers across Australia.
Beginning Thursday 17 February until Wednesday 30 March, Vicinity customers have the opportunity to collect Store Category Cards from participating retailers. Each time they shop it will increase their chance to win part of a huge $560,000+ worth of prizes ranging from home entertainment packs and luxurious homewares to sporting goods and $1,000 gift cards.
Vicinity Director of Marketing, David Henderson, said: "Monopoly is one of Australia's favourite games, and we're excited to be able to bring it to life in our centres. With over 1,600 of prizes to be won, our new Monopoly 'Shop, Scan, Win' promotion will bring our customers a new and fun shopping experience they're unable to find elsewhere.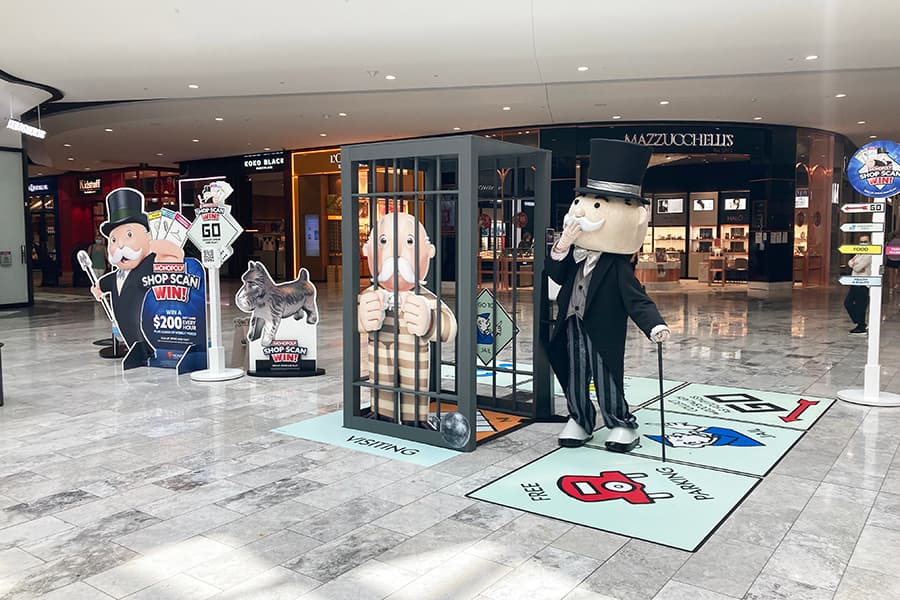 "It's been a challenging period for many of our retailers but with many restrictions relaxed, now is the perfect time for them to kick start their year and future growth. Monopoly 'Shop, Scan, Win' will provide another way for customers to engage with retailers by visiting their favourite stores or exploring new ones within our centres.
"The Monopoly 'Shop, Scan, Win' promotion unites 50 centres and over 4,950 retailers to present a new shopping experience throughout our Vicinity centres."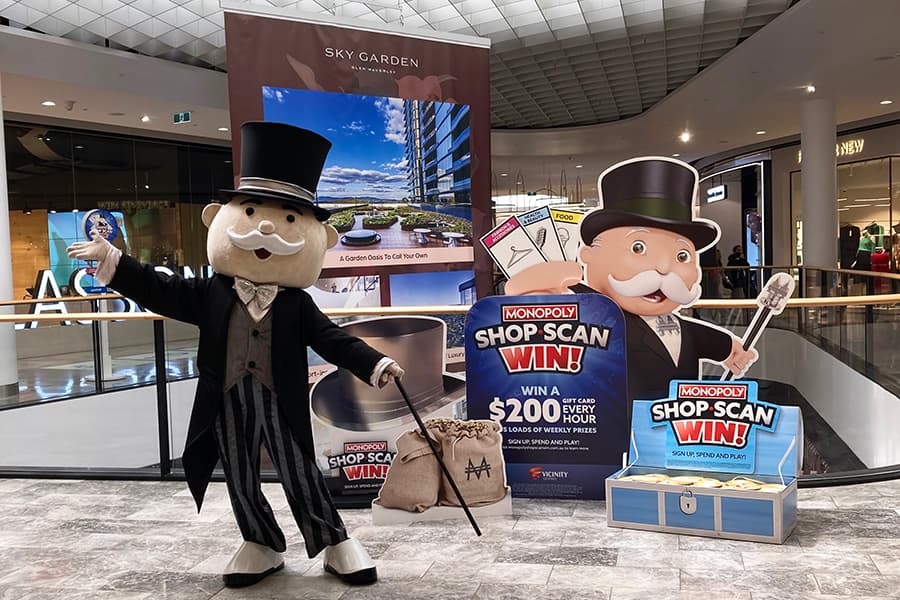 Monopoly is enjoyed by more than one billion players in 114 countries across the globe. While the brand has evolved over the past 85 years, the gameplay and iconography of the classic Monopoly game has remained unchanged, making it a timeless classic sure to be enjoyed by future generations.
Customers will be able to collect Store Category Cards in the Monopoly game while enjoying a range of in-centre activations such as the infamous Monopoly Jail, Community Chest and possibly a surprise visit from Mr Monopoly himself.