Val Morgan Outdoor (VMO) has secured an exclusive large format tender with next-generation, iconic screens at one of Sydney's key retail, commuter and entertainment destinations, World Square.
With market leading technology, VMO will deliver the ultimate immersive experience in the form of truly intelligent, curved internal LED screens and a hero screen spanning 8m by 2m that can be seen from Sydney's busy George Street.
Always engaging and always on, VMO's world class digital suite of seven newly installed large-format screens are designed for attention, rising above any chaos to capture the attention of traffic flow through major entry and exit points, as well as escalators leading to key retailers.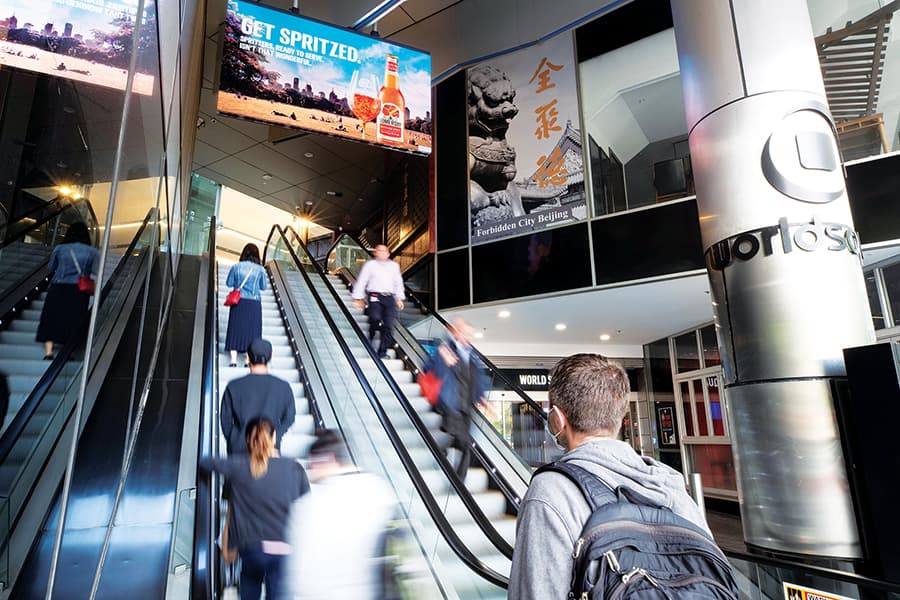 The iconic screens are up to five times greater in quality alone than most digital LED shopping centre screens and have been positioned to maximise audience impact, giving brands a premium opportunity to reach customers who are in close proximity to their products. From early morning coffee to evening explorations and everything in between, World Square encompasses more than 100 food, fashion, entertainment, and essential service offerings in one buzzing key retail precinct.
Spanning three levels, World Square is at a crossroad of global cultures, with events inspired by both Western and Eastern calendars such as the Lunar New Year and Vivid Sydney proving to be a big drawcard for residents, Sydneysiders, CBD workers and tourists alike.
With an annual footfall of nearly 29 million consumer visits during a regular trading year, the VMO World Square network is an opportunity for brands who want to target affluent residents, commuters and shoppers. This premium shopping destination is renowned for attracting 'big spenders', with 40% of people passing through the area spending a high portion of their income on luxuries (source: Roy Morgan catchment data 2020).
"We couldn't be prouder to have our market-leading screens in Sydney's World Square," said Paul Butler, Managing Director, VMO. "Advertisers are increasingly seeking innovative experiences to showcase their brand, and VMO's World Square offering delivers the perfect space for a truly engaging and immersive consumer experience.
"The World Square audience is a highly valuable, desirable audience and we're thrilled to offer advertisers the chance to connect with them. With opportunities to completely dominate the space, both digitally and with ambient extensions and brand activations, we can offer our partners world-class formats to bring their campaigns to life," added Butler.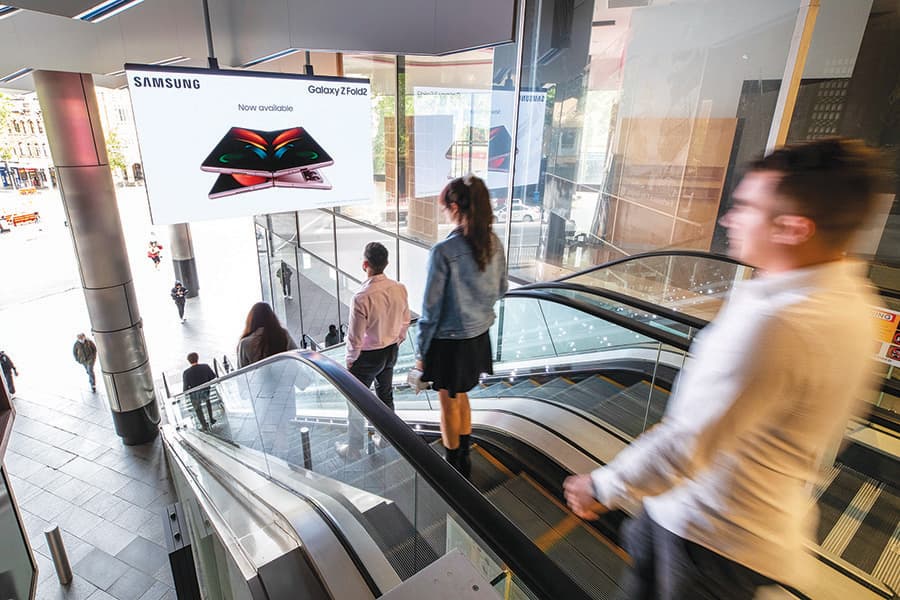 Anthony Deeble, Chief Commercial Officer of The HOYTS Group said: "We are committed to developing VMO's network to include the best technologies and locations for advertisers. The VMO World Square network is our largest capex investment across a single retail asset and remains true to our promise to invest and grow our premium portfolio of digital screens in key retail assets.
"Supporting our long-term strategy, we are investing in new iconic large LED digital formats with premium placements and integrating best-in-market new technology to enhance the advertiser and audience experience. This in turn will give brands access to the best locations, delivering opportunities at scale," said Deeble.