oOh!media is no stranger to our industry and its presence in our centres is becoming a 'constant' – an integral part of the interior. CEO Cathy O'Connor gives us her view on reaching the consumer after the pandemic.
This article was first published in SCN Big Guns 2022 edition – view the full digital magazine here


Consumers are returning to large retail environments and they've got money in their pockets. Recent data shows that from 500 retail locations, 198 million weekly retail contacts occured, a 91% return to pre-pandemic levels.
Figures from the prudential regulator APRA also reveal that while we've been locked away, some $245 billion in savings have been banked by households, and the expectation is a significant chunk of that is destined for cash registers. This is, of course, welcome news for retailers.
Stay at home orders, lockdowns and restrictions mandated the majority of Australians endured prolonged periods at home, with an accompanying switch to online purchasing. However, as we re-emerge from enforced hibernation, we see strong demand from consumers to return to real life, tangible and physical shopping experiences.
Since joining oOh!media just over a year ago and talking to centre operators, it's evident the role of large retail environments continues to evolve and delivering optimal customer experiences becomes even more important.
The pandemic has seen audiences in business districts fluctuate and shopping centres adapt as key destinations to bring communities together with more holistic service offerings.
We've spent the past two years getting ready for this moment by building new data platforms, learning about the power of creativity and solidifying our network. It means we can work more effectively with our retail partners to engage, inspire and inform shoppers to elevate the retail environment.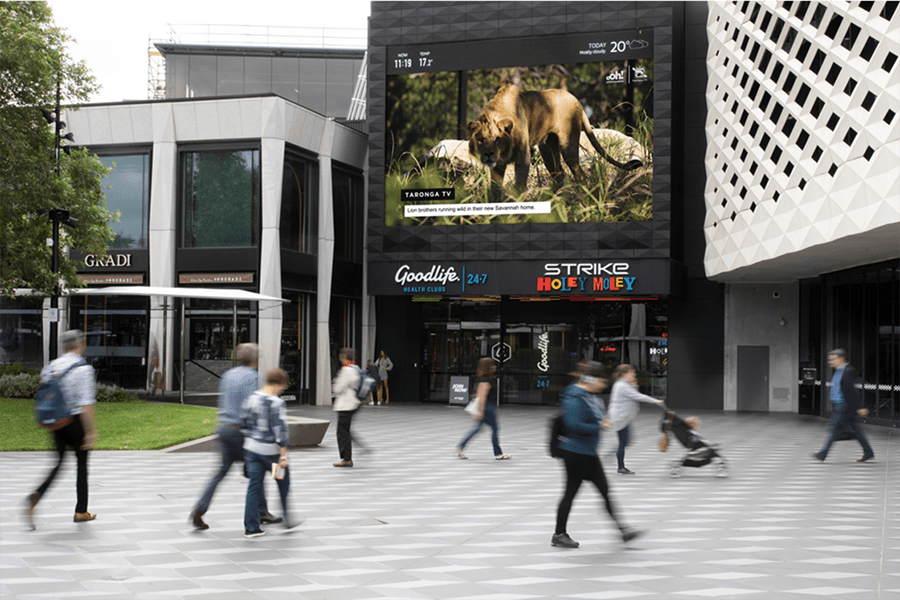 Engage, inspire, inform
Just as content reigns supreme across TV, radio and digital channels, we see the same across Out of Home.
Good content demands attention and eyes on screens and gives value back to audiences.
Strategically partnering with a range of media providers, including the ABC, Taronga Zoo, Red Bull TV and Aquabumps, allows us to provide quality news, weather and public health information contextually and at scale across our digital network. This gives consumers additional reasons to engage with screens across their shopping journeys, and in higher dwell environments such as large shopping centres, there is a 50% advertising /50% content spilt. The knock on for centre retailers is that good content keeps shoppers shopping and in centres for longer, increasing their likelihood to spend.
Good creative, great experiences
Good Out of Home creative not only delivers better ROI for brands (accounting for 41% of campaign effectiveness) but can elevate the overall centre experience for retail shoppers.
An example of Out of Home creative enhancing a public space is Jetstar. Known for its popular annual birthday promotions, the airline used the medium to create public excitement and change people's experiences as they walked through Flinders Street and Central stations.
The unique, media first solution involved taking over digital screens for the day, where a Jetstar plane flew across the Wonderwall screen every few minutes with a QR code that gave people the chance to win flights if they were the first to capture it. From 6am to 9pm large crowds gathered at both screens, enjoying and engaging with the activation.
Great creativity captures our attention. Within the retail environment, a good piece of creative has the ability to make us laugh, cry, or pull out our phone to enter a competition. It is a powerful way to connect with audiences and create real-life experiences when done well.
Building communities
Educating and inspiring Australians has never been as important, with the pandemic putting a renewed focus on our sense of belonging. Out of Home plays an important part in connecting communities with audiences.
Joining forces with the National Gallery of Australia, we presented the nation's largest outdoor art event, 'Know My Name', which championed some of the country's best female artists by bringing their works to people in shopping centres across the country. Working with key centres and artists to run community Q&A events, it was an opportunity for people to access art without having to go to the National Gallery.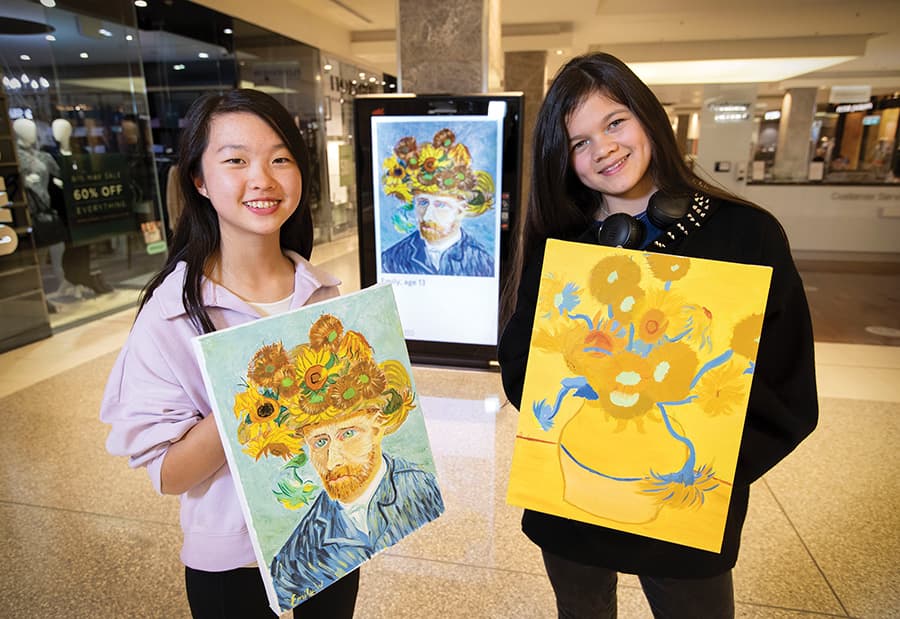 A grassroots community initiative also invited school kids to recreate Vincent Van Gogh's 'Sunflowers' with the finalists' works showcased across our national digital network.
For people with sensory impairments, including those on the spectrum, the shopping experience can be fraught. Quiet Hour is an initiative designed to make this less stressful, with lights turned down and music and pager messages going silent. We participated by making all our screens static for the hour.
Engaging audiences
Australians are returning to shopping centres, but lockdowns have seen consumers go online in larger numbers and in new ways. Brands need to elevate their omnichannel campaigns, allowing consumers to connect and purchase fluidly across both physical and retail environments.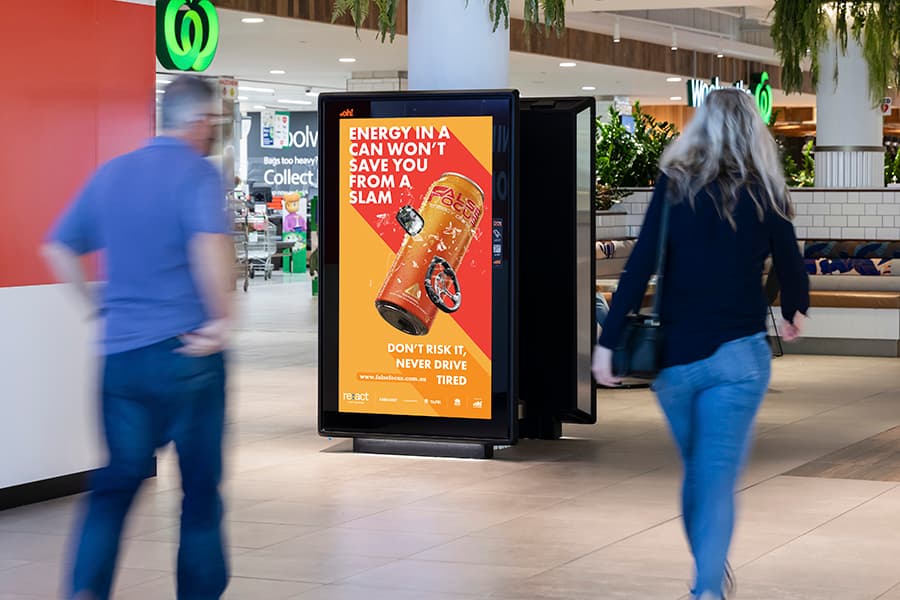 Using buying segment and category insights, advertisers are able to display their messages in the right place at the right time, engaging shoppers on the path to purchase and in brand safe environments.
Leveraging data not only maximises audiences efficiently and effectively to deliver better returns on marketing investment, it also gives a more relevant and contextual experience for shoppers in the centre environment.
As people return to large retail environments and as the role of centres as destinations for communities to gather evolves, it's essential that 'in retail' experiences meet the expectations of ever-demanding audiences. Out of Home has an important role to play in this by continuing to inform, entertain, connect and drive shoppers to centres, adding value and elevating the shopping experience.