The Palms Shopping Centre is continuing to serve as a frontline advocate for the Christchurch community. For the past few years, through the centre's My School Rules campaign, local schools have been able to receive some much-needed cash for school development. Throughout August The Palms were once again running the popular My School Rules shop-and-win campaign, which saw local schools receive a total of $7,000 in cash.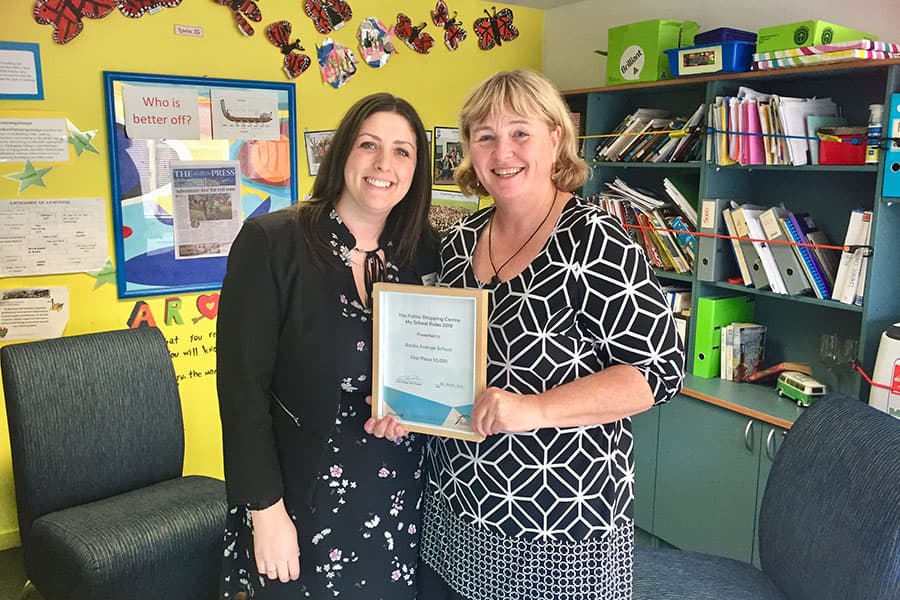 From the 5 – 25 August, every dollar spent at the centre can be converted to a point for each shopper's chosen school. The school with the highest points will win $3,000, second place wins $2,000 and third place will receive $1,000. The fourth-and fifth-placed schools will receive $500 each.
Emma Smith AMP Capital asset manager says, "The Christchurch community will always be our number one priority. We have held the School Rewards campaign for a few years, and the joy it brings to the schools is irreplaceable. We want our community to know that we are so much more than a shopping and entertainment hub; we are a support system where they can ask for help."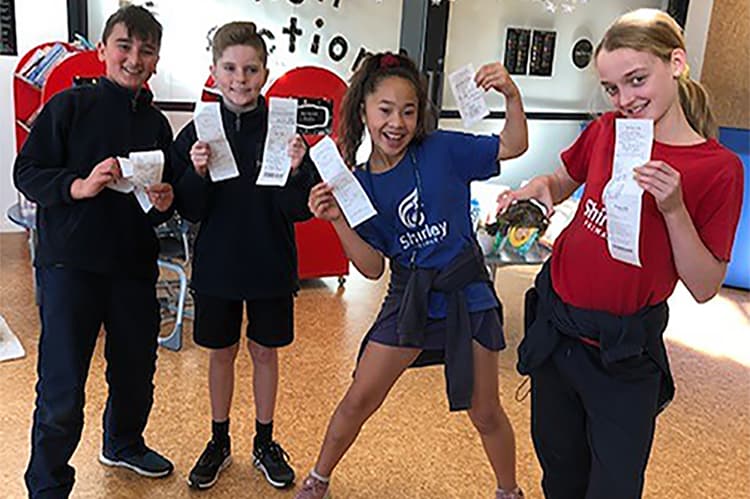 "We know that our local schools are in need of funding support, so for the last few years, the My School Rules campaign has been a great way for us to help them. We are also very appreciative of our customers, who without fail, get behind this campaign and help us support our local schools", she said.
Acting Principal, Tricia Carroll from Banks Avenue School says, "Togetherness is one of our school's values and this campaign gives us a great opportunity to work together and be part of a local community. It also allows us to engage in some friendly competition with our local schools, in a different context, with the aim of benefiting our learners. The money will go towards an item on our school wish list. We dream of being able to provide everything we need to meet the learning and social needs of our students."
Shelley Wilson from Shirley Primary School says, "This is a great way for our school community to get behind a fun and easy fundraising effort. It is important for us because any amount of money helps our school provide essential equipment for our students. We recently put out a survey to our students and community – they told us that they wanted our playground upgraded, so that is what we are working towards. This money would be a fantastic help to achieve this."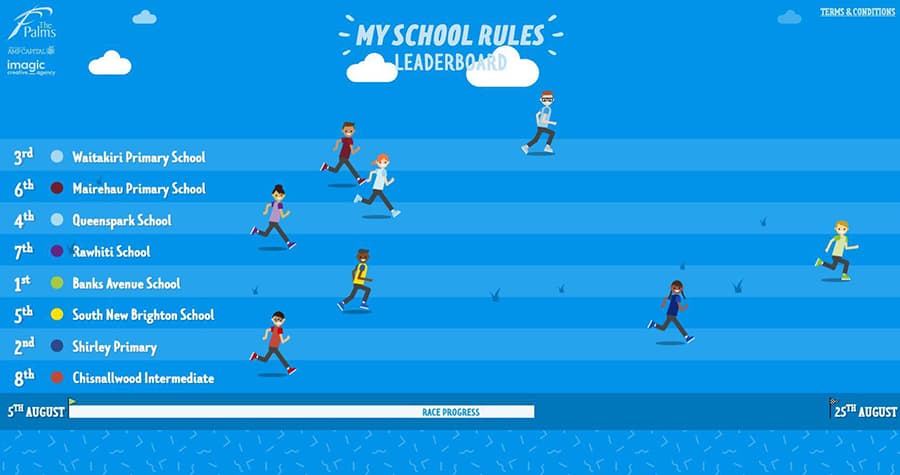 Leeann Apps from Mairehau Primary School says, "I believe there are multiple things that the school would like to be able to provide to our students, which they currently can't stretch to financially. However, I also know first-hard that both the school and our Home and School committee do the absolute best they can with the money available to them. I think the student's wish list would include items such as devices, practical resources that enable them to learn and on a grander scale, free ice-creams for everyone on a hot day."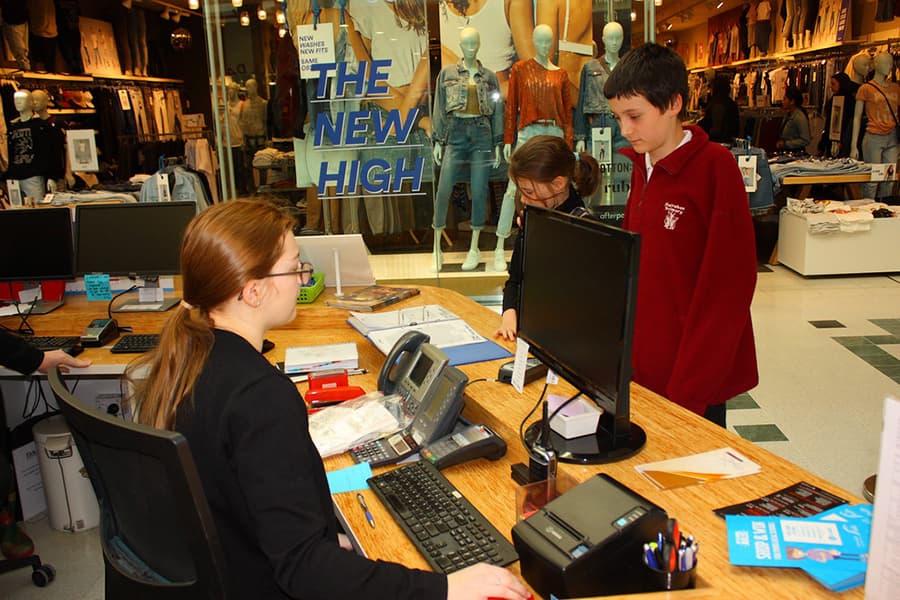 Customers will receive one point for every dollar they spend at the centre, and can choose how they allocate those points. The total number of points allocated to each school will be divided by the number of pupils enrolled at the school to establish a participation percentage. This calculus makes the first prize fair game for all, regardless of how many kids are at each school. Every customer who registers to participate will also go in the draw to win a personal $250 shopping spree.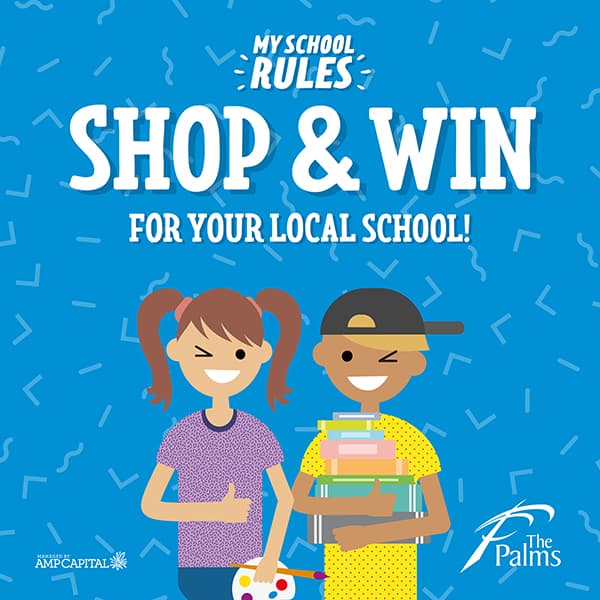 This year's participating schools include Banks Avenue School, Chisnallwood Intermediate, Mairehau Primary School, Queenspark School, Rawhiti School, Shirley Primary, South New Brighton School and Waitakiri Primary School.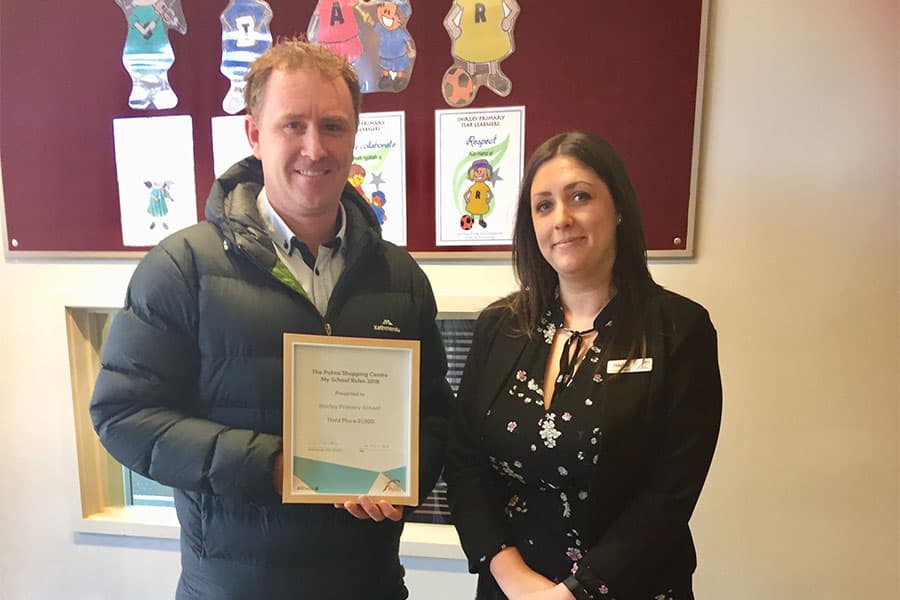 The Palms Shopping Centre is owned by AMP Capital Shopping Centre Fund (ASCF) and managed by AMP Capital. The centre has  attained the highest standard achievable in Be. Accessible's Accessibility Assessment by gaining the ultimate rating of platinum for accessibility, the first business in the South Island to do so.