Mirvac Retail is reinforcing its commitment to sustainability, with six of its retail centres across NSW, Queensland and Victoria partnering with local artists to launch a series of murals, all titled Bright Futures.
Painted using "smog-eating" paint, each mural works to clean the air by absorbing C02, with a single mural absorbing approximately 7kg of C02, which is equivalent to what a mature tree absorbs over six months.
National Brand & Programs Manager for Mirvac's Integrated Investment Portfolio, Nicole Addinall said, "Bright Futures is an art series we launched with a mural on the Broadway Sydney rooftop two years ago during National Recycling Week to encourage meaningful conversation around sustainability within our retail communities."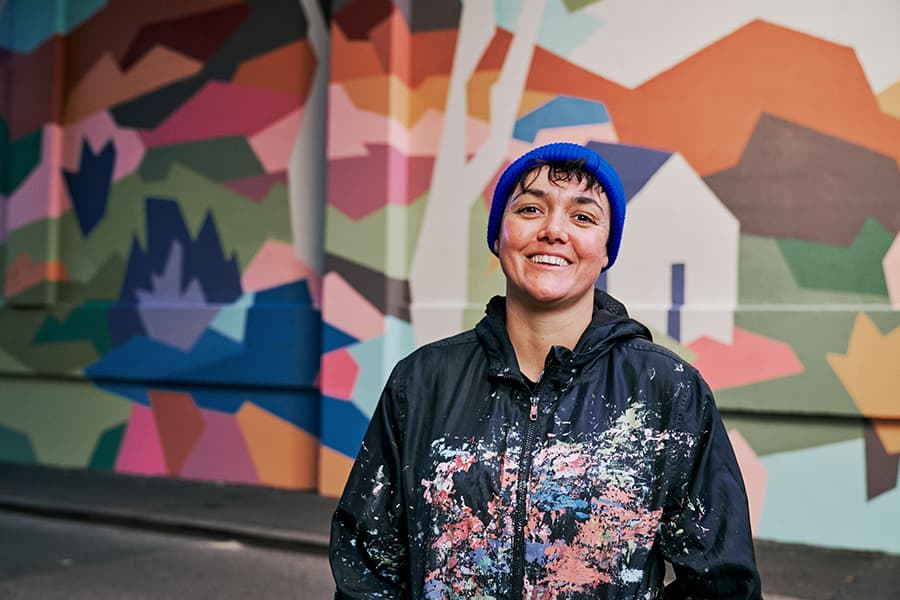 From Birkenhead Point to Stanhope Village in Western Sydney, to Kawana Shoppingworld on the Sunshine Coast and Moonee Ponds Central in Melbourne, the murals have been painted by some of the country's most talented and renowned street artists.
In celebration of World Environment Day Day on June 5th, the program of live art ran throughout the month of June, providing a colourful opportunity to engage with the artists and the works live and online through social media.
With millions of customers visiting the centres every year, each mural is a bright reminder of the collective footprint of the community as a whole and the responsibility each individual has in protecting the future of this planet.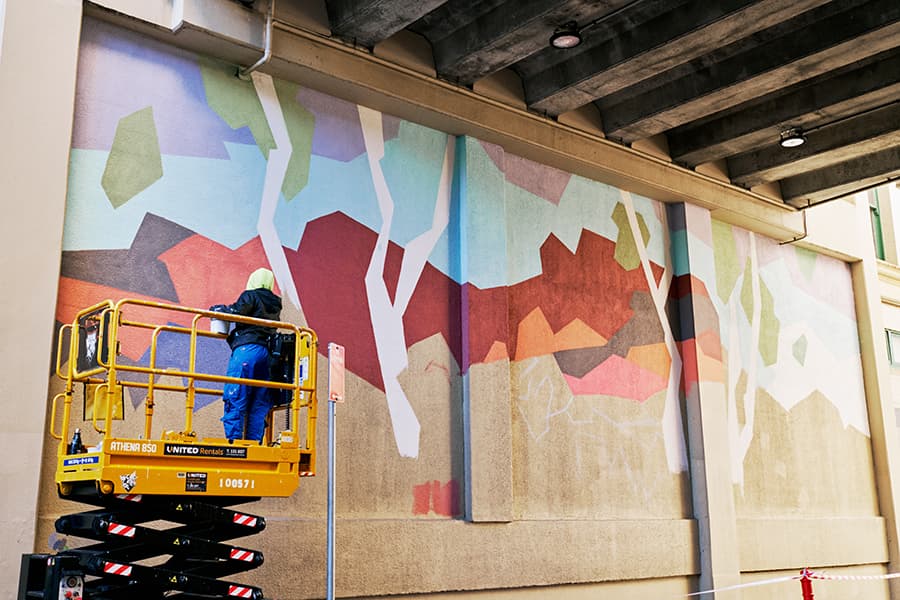 Addinall continues, "Art is such a powerful tool for raising awareness and driving a discussion and we have been fortunate enough to work with an amazing group of talented artists, who have each interpreted the Bright Future message in a unique way. And combined with the incredible technology of smog-eating paint, it is exciting that we can share these murals with our communities, while having the same impact of planting a real tree in our centres."
In collaboration with Graphenstone Paint, Mirvac Retail has created its own range of environment-themed paint colours using the smog-eating technology, Ocean (blue reef), Sun (solar yellow), Nature (pink gallah), Air (baby blue zephyr), Trees (gum tree green) and Flowers (baby pink petal). These paints will be used in future murals, integrated into kids workshops and pots of paint will be handed out at key events, further driving awareness and discussion around ensuring a bright future for the environment.
All seven Bright Future murals are live now at each centre.