Stockland Wetherill Park has kicked off its two-week-long House of Kicks experience in-centre, which will run until Sunday 2nd May, 2021.
Michael Iraninejad, Centre Manager at Stockland Wetherill Park, said that House of Kicks will offer customers a chance to participate in a range of street art and fashion inspired workshops and events.
"We've partnered with local artists to curate some exciting urban art experiences, Instagrammable photo opportunities and prize draws for our customers," said Iraninejad. "We want to offer more than traditional convenience and variety, and curate more interactive and engaging activations for customers that are exclusive to the centre and community.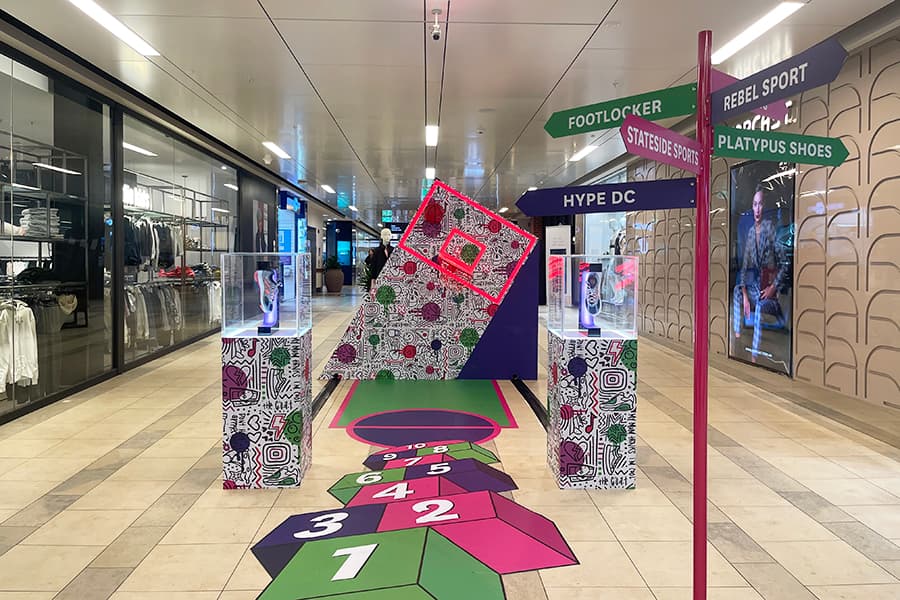 "House of Kicks is a great demonstration of this vision, and we hope that customers will take full advantage of this fun entertainment offer while it's here," he said.
Local Parramatta sneaker customisation experts, Khameleon Kickz, will offer customers inspiration from their range of stencils, designs and paints in a one-hour workshop. Included in the $5 ticket price are supplies to style 2D sneaker renders, or customers can bring along their own kicks.
Sydney-based artist, designer and fashionista, Bianca Beers, will also be hosting free interactive 45-minute sessions on styling inspiration, tips and where to get the look in-centre.
Beers has also designed an exclusive one-hour street art workshop using her favourite mediums and styles. Included in the $5 ticket price, customers will be provided supplies to design their own graffiti art backpacks to take home. Bookings are required in advance for both workshops.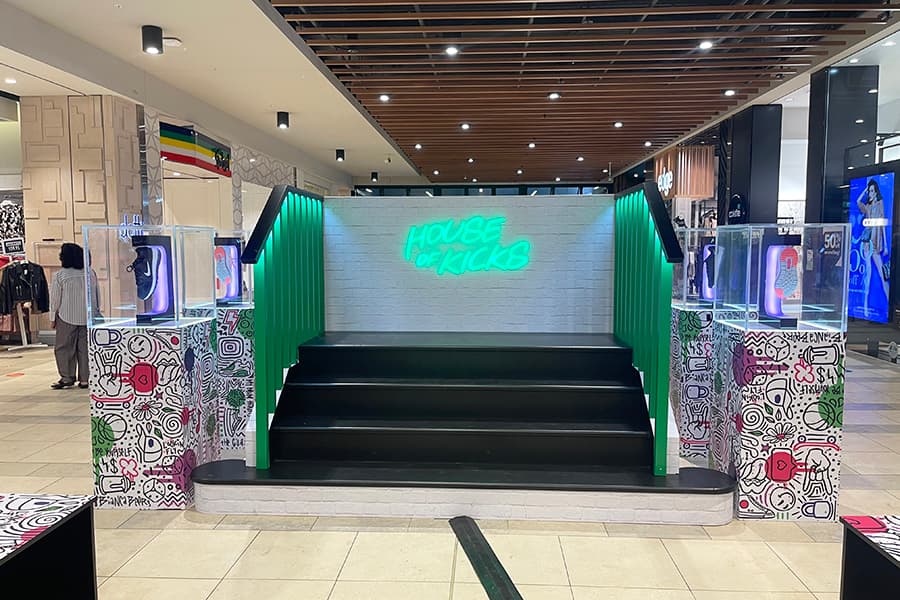 In addition, the nail art station will show customers how to customise their nails with sneaker-inspired DIY nail wraps, and take home a complimentary kit to try later.
The House of Kicks experience will also run at Stockland Merrylands from May 3 to 16.