Stockland and the Australian Museum have teamed up once again, this time to tour a one-of-a-kind 'edutaining' Sharks exhibit across a number of Stockland's New South Wales and Queensland retail town centres. This unique partnership means that the Australian Museum can reach communities while it undergoes major renovations to its Sydney-based museum. 
Split into three 'tanks', Sharks will offer customers a unique chance to explore a range of shark species including those that are extinct or endangered, combining contemporary science with life-size models and compelling narrative to help educate customers on the importance of sharks in our ecosystem.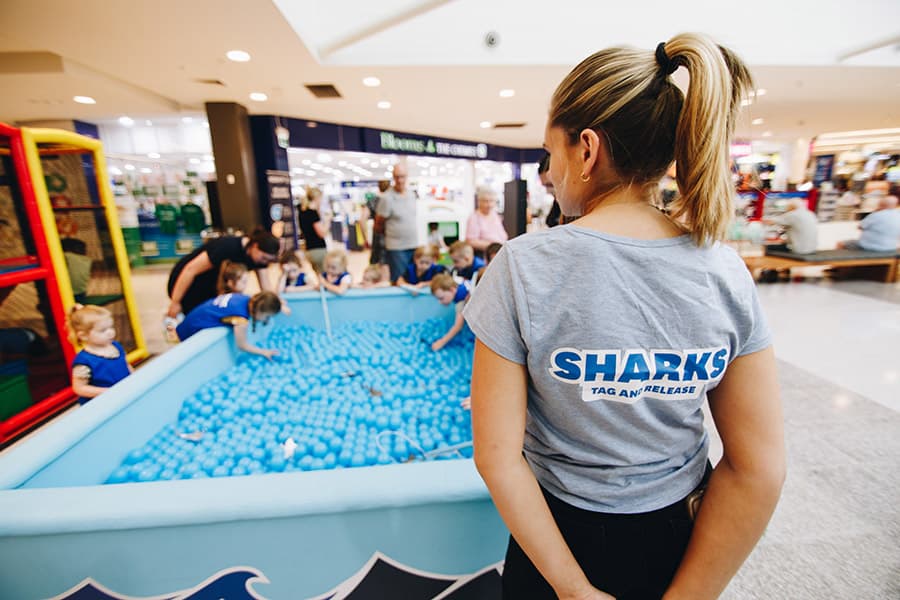 Stockland Shellharbour kicked off the tour on February 22 at Centre Court near Woolworths. The exhibit will also travel on to Stockland Wetherill Park in New South Wales, before heading up to Stockland Burleigh Heads and Stockland Hervey Bay in Queensland. 
Centre Manager at Stockland Shellharbour Daniel Buchanan, said that the centre was thrilled to be the first centre to offer the exhibit to customers. "We are thrilled to once again work with the Australian Museum and be the first Stockland centre to offer customers a chance to get up close and personal with some incredible life-size shark models, and to learn about these powerful creatures in a fun and educational way." 
Director and CEO, Australian Museum, Ms Kim McKay AO, said sharks and their cousins have been around for 400 million years and yet we still have much to learn about them. 
"To look at a shark is to see a great example of evolutionary success. Whether they are disguising themselves on the reef floor or swimming at 70km per hour after a school of fish, sharks are perfectly adapted to their environment. We are pleased to partner once again with Stockland touring these new displays of replica specimens, providing the opportunity to learn and appreciate the invaluable role that sharks play in our oceans" McKay said.
The innovative exhibit was designed and built in collaboration with a team of scientists to bring a range of shark species to life, including the legendary and extinct megalodon. Customers will even have the chance to snap a selfie in front of the monstrous jaws of the megalodon, and see some of its real, fossilised teeth. 
Buchanan continued: "The exhibit will also explore the effects of factors such as evolving ecosystems on sharks as a species. That, coupled with some incredible visual, audio and tactile fun, we know it will be a huge hit with customers of all ages.
"It's exciting that we're able to organise something a bit different like this to bring the community together and provide them with an experience that actually adds value to their lives", he said.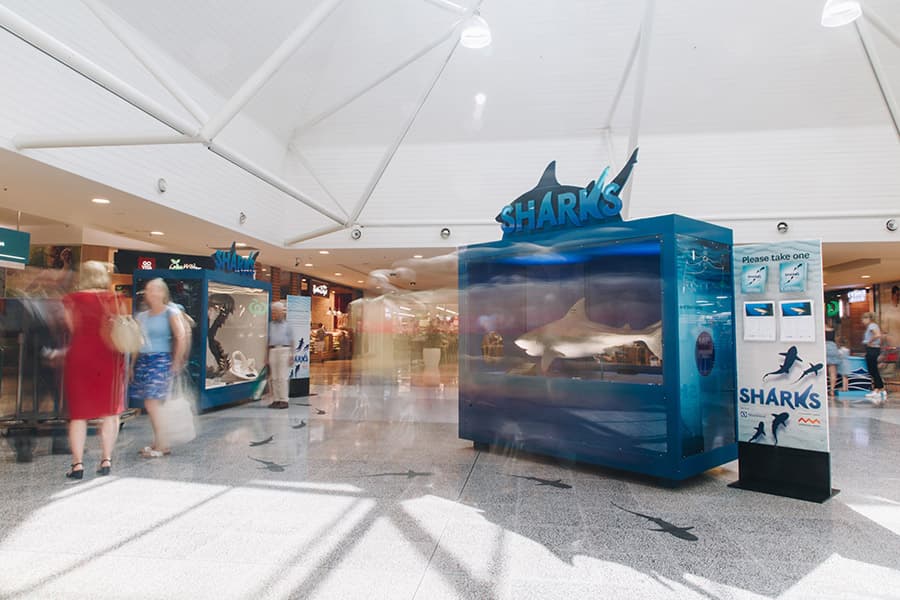 Stockland Shellharbour will host a series of additional interactive activities in-centre, including a catch and match shark pit which will teach children more about shark species, and a marine life scavenger hunt which will challenge children to learn more about sea creatures and the important roles they play in our environment.
Customers will also have an opportunity to enter a competition for a chance to win a $10,000 holiday swimming with whale sharks at Ningaloo Reef.