Our inbox has been flooded these past months with extraordinary examples of acts of kindness and innovation by shopping centre teams across the country – we have been impressed by the adaptability, creativeness and the pace at which many of these initiatives were implemented to support retailers and communities – here, we showcase just some of the initiatives in response to COVID-19…

QICGRE – Acts of kindness
Feeding the frontline: QICGRE and its retail partners have together donated thousands of pantry hampers and snack packs to hospitals within their communities to thank medical staff and help them to make the most of their limited breaks. In early April, the team at Eastland collaborated with Coles Eastland supplying more than 7,000 food packages to frontline workers at both The Alfred Hospital and Box Hill Hospital. Eastland also collaborated with its cleaning contractor Glad Group and the Maroondah City Council's Age and Disabilities Services division to ensure 2,000 toilet rolls were made available to disadvantaged members of the local community.
Spreading gratitude and good energy: The Village at Upper Mount Gravatt and Bathurst City Centre are among the QICGRE neighbourhood centres helping to spread gratitude for essential workers. Templated thank-you notes provided via centre websites and social media pages have been heartily embraced by shoppers and their contributed messages of thanks for health professionals, retail staff, delivery drivers, cleaners and other essential workers, then widely shared. The digital campaign highlights the role that shopping centres play in community wellbeing and is complemented by website content offering self-care advice and virtual activities for children.
Supporting young Aussies and their carers: Pacific Werribee delivered snack hampers to staff at local childcare facilities in recognition of their continued support of parents who must keep working through the lockdown.
Amy Busuttil of Nido Early School said: "We thank the Pacific Werribee team so much for thinking of us (at a time when) our educators are not just caring for children but also performing extra cleaning duties to make our centre as safe as possible."
Remembering neighbours and colleagues in crisis: The team from Watergardens in Melbourne delivered more than 150 care packages to residents of the neighbouring Lakes Estate Retirement Village. The team also distributed support packages of protective wear and cleaning materials to the centre's tireless food service operators, many of whom have transitioned to a home-delivery model for the first time.
Giving to the givers and the elderly: The team at Grand Central called on their colleagues at Toowoomba Fresh and Theo's Bakery to coordinate the delivery of fresh food hampers to the hardworking volunteers at Lifeline Darling Downs, a 24-hour telephone service providing free counselling and crisis support services. The hampers served as a gesture of appreciation for the telephone operators whose workloads have increased dramatically due to the COVID-19 pandemic. The centre also supplied nutritious fruit and vegetable hampers to the nearby caravan park for use by its residents left vulnerable by lockdown measures.
Bringing the magic of song and dance to little ones: At Robina Town Centre, local children are being treated to live-streamed 'Story Rhyme Time' sessions with kids' entertainer Ani from The Kreative Fairies – a familiar face thanks to her regular appearances at the centre before the coronavirus. Accessed through a dedicated Robina Facebook group, the session is a fun-filled singalong that provides a dose of fun and frivolity for young ones battling the challenges of social distancing and time spent away from school and friends. The centre management team also delivered 1,000 activity packs to local childcare centres.
Helping women and children in need: Castle Towers in outer north-west Sydney has joined forces with Casey's Toys and Best & Less to donate a range of games and winter clothing to longtime community partner The Sanctuary, which provides crisis accommodation for women and their children escaping domestic violence or facing homelessness. The Castle Towers team also partnered with retailers including Shepherd's Artisan Bakehouse to supply food hampers to The Hills Private Hospital, Anglicare Health Centre and local Meals on Wheels provider Hills Community Care.
St Ives Shopping Village 'Love Local' campaign
St Ives Shopping Village is offering some much needed local community support to assist the elderly, young children and families who have been hit particularly hard as well as front line workers who have been working around the clock to protect the local community. The centre launched its 'Love Local' campaign on the 27 April, gifting three hampers weekly, to those in need. Until the 30th June, customers and retailers can nominate someone they know experiencing difficulties, or who they feel deserve cheering up, for a chance to receive a hamper that is delivered directly to their door. Additionally, Harris Farm at St Ives Shopping Village will be packing and distributing 80 to 100 boxes of fresh fruit and vegetables each day to local charities.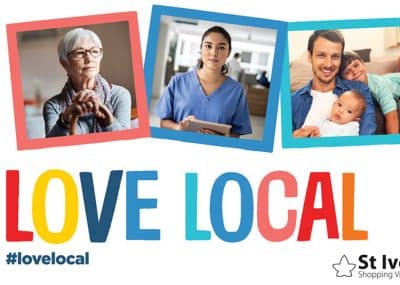 Rosemeadow Marketplace's 'At home with Rosey' video series
To bring customers a little inspiration and to help them stay connected, Rosemeadow Marketplace has launched 'At home with Rosey' an online video series. The videos feature retailers, making it authentic and true to who customers interact with on a day-to-day basis. The series includes DIY tutorials, health and wellbeing tips, with some retailers filming comedy skits to give customers a little bit of comic relief! How to remove SNS nail polish, cooking classes on how to make California rolls and at-home beauty tips were some of the videos produced. Local community groups also had the opportunity to participate. The local footy club shared backyard footy drills and exercises encouraging the community to stay active.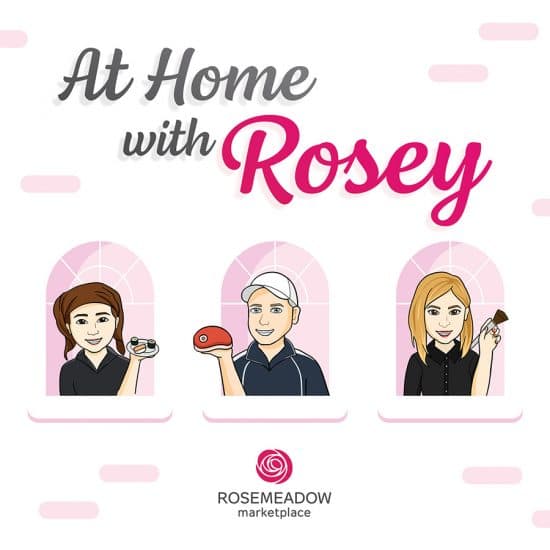 Banna says 'Thank you' to teachers
Banna Property Group thanks the unsung heroes on the coronavirus frontline. During these challenging times, teachers quickly emerged as some of the unsung heroes within our community. Teachers are helping students continue learning and stay engaged through online learning portals, while also keeping classrooms open for the children of essential workers. To recognise the continuous efforts of local teachers, the group teamed up with some of the centre food retailers and provided lunch and coffee to more than 300 local teachers across Banna's portfolio of four neighbourhood centres. A small but meaningful gesture that allowed the centre and retailers to show support to our most crucial educators in our community.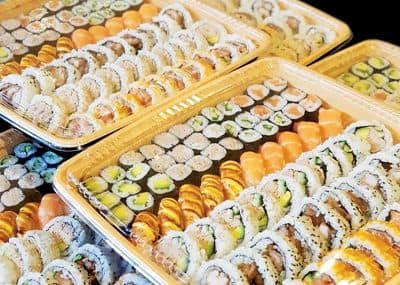 Melbourne Central's MCTV
On April 15, Melbourne Central launched MCTV – where art, lifestyle and culture collide in a virtually led entertainment program. In a bid to bring the community together in new ways, MCTV boasts an ever-evolving program of gigs, supporting Melbourne Central's local network of talented artists and connecting their dynamic customer to musicians, retailers and creatives they know and love, or are yet to discover.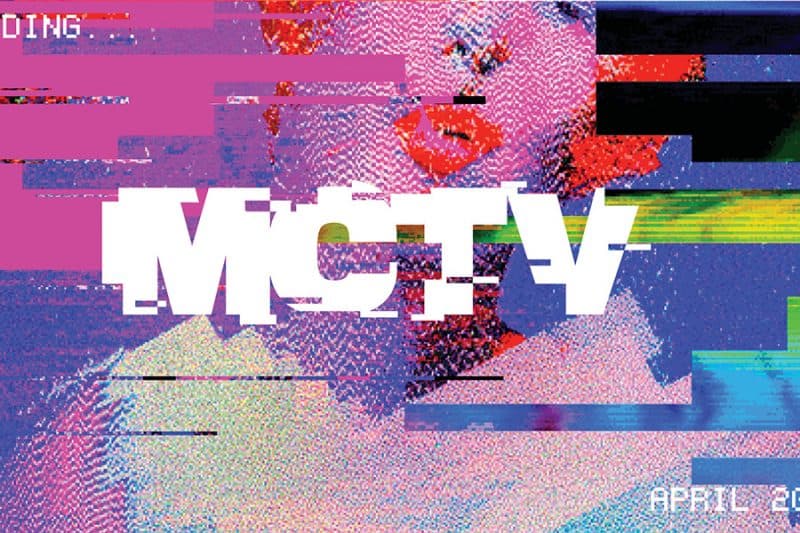 Melissa Polglase, Melbourne Centrals' Development Marketing Manager, said: "Our community is at the centre of what we do at Melbourne Central. MCTV fosters a sense of connectivity at a time when our community needs it most. Savouring small moments, strengthening connections and finding the good in others is what will keep us together. The Melbourne Central precinct has always had a strong affinity to our city's culture. Now more than ever, we are passionate about continuing to support our retailers, local artists, creatives and performers feeling the pinch."
Mirvac Retail's 'Essentials Express'
Mirvac Retail unveiled an innovative new shopping experience across its centres in New South Wales, Queensland and Victoria. 'Essentials Express' is an online marketplace and contactless drive-thru pick-up service that enables customers to 'click and collect' a wide range of popular everyday items.
Kelly Miller, General Manager, Retail at Mirvac said, "Key to this has been a willingness of our retail partners involved to be agile and rapid in the rollout of the Essentials Express. Our retailers have been very enthusiastic, and we are thrilled to deliver a curated and collaborative, online solution so they can continue to serve their customers."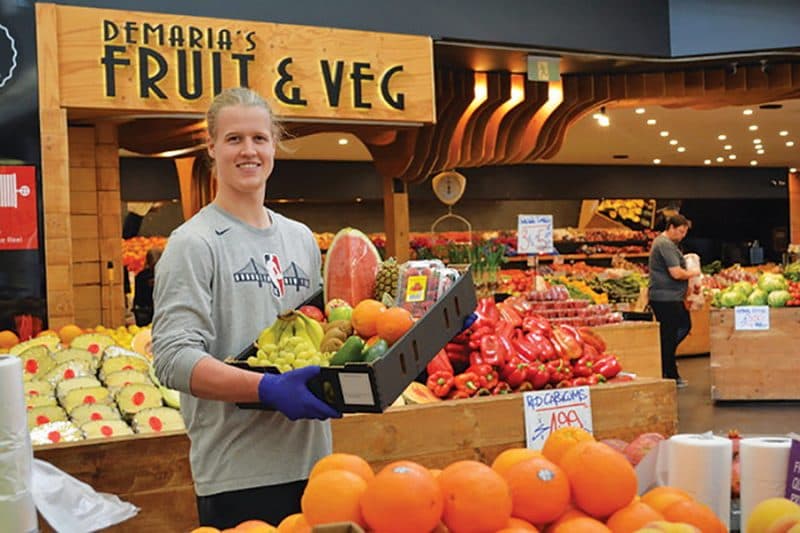 Concept to delivery was accelerated to just one week through the agile collaboration of teams from across the business, in order to give shoppers a customised, safe and curated local shopping experience at a time of enforced social distancing.
Dexus on the 'road to recovery'
As the COVID-19 restrictions start to lift across the country, Dexus is working closely with retailers on the road to recovery. Detailed plans are in place to support the reactivation of each shopping centre. From social distancing controls and cleaning procedures through to the marketing and communications.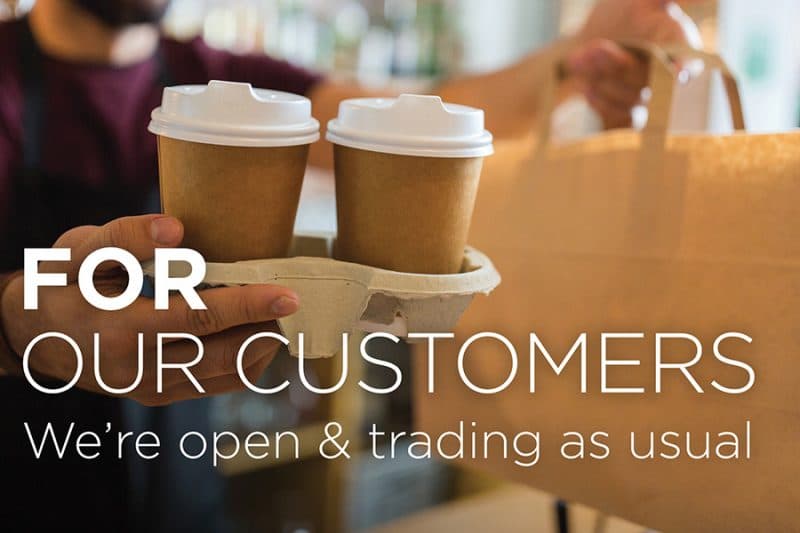 Ben Hughes, National Marketing & Business Manager, Retail & Industrial, at Dexus said: "Dexus together with our valued retailers understands that the recovery is a united effort that requires commitment and hard work, in order to return to a more stable operating environment. The safety and wellbeing of the stakeholders that visit and work in our centres remains our highest priority as we continue to serve our local communities in the best possible way."
Lendlease's Darling Quarter online yoga
Darling Quarter is hosting online kids' yoga sessions to provide some much needed entertainment during self-isolation. The popular program normally runs at Darling Quarter and has attracted hundreds of toddlers and parents to the program. The 30-minute sessions are held on Monday mornings at 10am and are led by the charismatic DeeDee – a qualified yoga instructor who specialises in children's yoga. The classes are tailored for pre-schoolers, aged two to five years, but is also suitable for primary school-aged children. The yoga classes help toddlers and kids connect with their bodies, breath and minds, promoting positive body awareness, focus, compassion and individuality.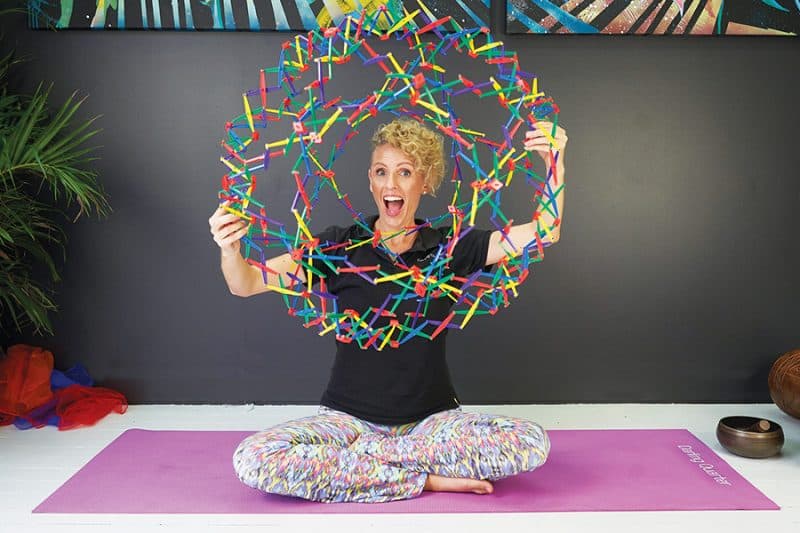 Haben centres celebrate Easter in a new way
While government restrictions on public gatherings may have hampered plans for in-centre Easter bunny visits and egg hunts, Haben shopping centres found a new way to celebrate the magic of Easter with a series of five centre-branded videos that were released on Facebook and YouTube to entertain, educate and connect with families throughout Easter. The videos featured sing-a-longs, games and active play, craft and story time.
"We wanted to offer a new and unique way for customers to celebrate the magic of Easter with us," said Marketing Manager Karla Bucoy. "The videos helped our shopping centres stay connected to their communities throughout Easter and hopefully provided some entertainment and education along the way."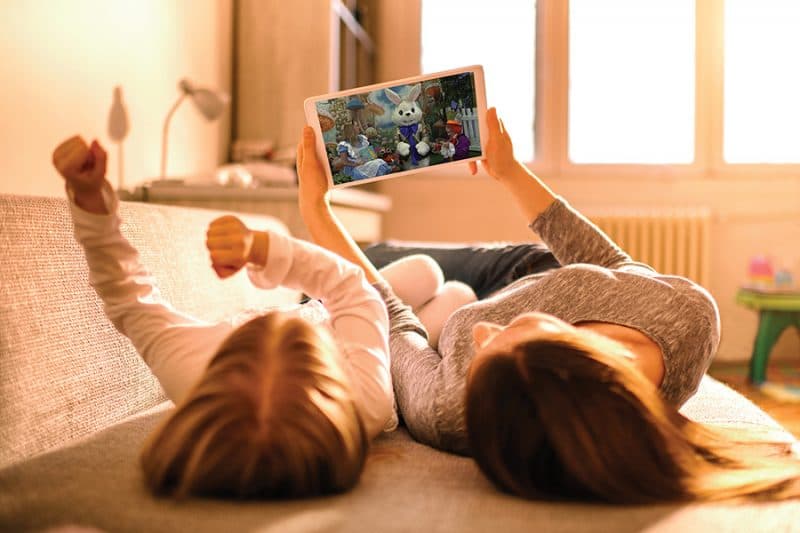 Wynnum Plaza delivers essential supplies and support to those in need
Wynnum Plaza is delivering care packages to community members who are struggling to buy the essentials during COVID-19, including the elderly, disadvantaged families and people with disabilities. Wynnum Retail Management General Manager Michael Belfield said the care packs are a way for the centre to give back and support the community during this challenging time. Free coffees are also being delivered to local essential workers within education, aged care, emergency services and healthcare during the month of May. Coffees have already been delivered to the hard-working teachers at Wynnum State School. Wynnum Plaza's care pack and free coffee initiatives have been made possible by the support of the centre's retailers and partners including Donut King, Taste the Aroma, Michel's Patisserie, Dollar Stretcher, Nextra Wynnum Plaza, St Peter's Anglican Church and the Bayside Patrol Group.
151 Property – keeping retail centres buoyant during the COVID-19 crisis
Faced with the unprecedented COVID-19 crisis and the prospect of significant downturn in foot traffic, 151 Property called on its centre marketing teams across its retail portfolio to rethink the way they attract and retain consumers. The teams pivoted quickly from planned in-centre marketin campaigns and events, to digital and in-centre initiatives. Innovative initiatives are best exemplified by activities at Top Ryde City, Greensborough Plaza and Warrawong Plaza:
In partnership with retailers, local businesses and local artists, Top Ryde City produced Live Yoga for the Family, Live Eats & Beats and an Activity Blog Series. These initiatives led to strong channel results including 180,000 reach and significant growth in Instagram and Facebook engagement and followers.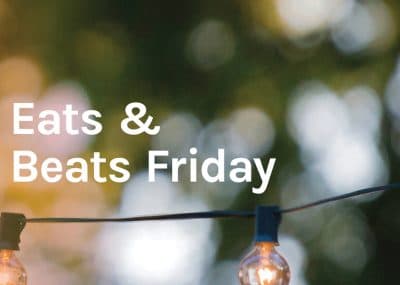 At Greensborough Plaza in Melbourne, the centre held weekly trivia events online every Saturday night, incorporating themes such as Easter traditions and questions about the community within Greensborough – which appealed to local history buffs. The initiative helped local families remain connected to each other and also to the centre, generating more than 1,200 registrations.
Warrawong Plaza fast-tracked its Meet the Retailer campaign to put a spotlight on local retailers most impacted by government restrictions around COVID-19. The campaign assisted to address the foot traffic decline, with featured retailers such as Jax Tyres and food operators reporting customers possessed increased awareness of their trading hours and location within the centre, and consumers genuinely wanting to support their business.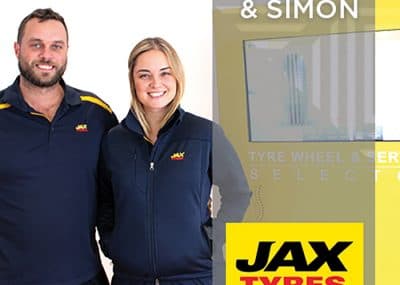 Frasers Property Australia – innovative COVID-19 responses
Retailer Academy: Fraser's Retailer Academy helps retailers navigate the pandemic challenges, tap into the available support, prepare for launch or re-launch, and ensure they're ready to deliver a memorable customer experience – whenever that may be. Initially developed as an interactive program for incoming tenants, the Academy was adapted as an online resource for retailers. Each centre has its own Academy hub, an information exchange for retailers and staff, with everything they need to know about centre operations and their lease through to industry and government updates.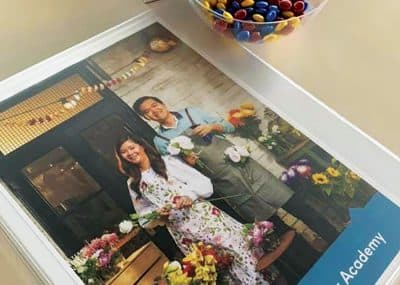 Weekly workshops at Burwood Brickworks: A range of online workshops held each week is helping the centre keep community connections alive. This month, dog owners joined online workshops coordinated through DOGUE, while Brickworks' childcare operator Insight Early Learning treated young kids to some online story time sessions. The workshops have proven very popular and will continue in coming months, with plenty involving the kids as well.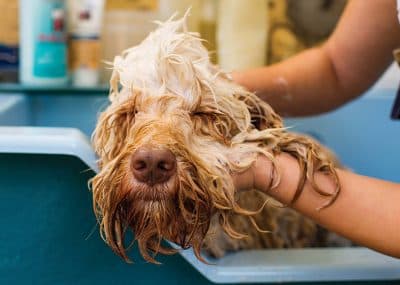 Produce for people in need: The pandemic is not stopping the rooftop urban farm at Burwood Brickworks from producing top quality fruit and vegetables. Under a new partnership struck between Frasers Property Australia, Acre Farm & Eatery and a not-for-profit community organisation, that produce is now delivered each week to local people in need. The partnership, which kicked off in May, sees regular deliveries of the farm's produce to ensure it finds its way into the homes and recipes of the people who will benefit from it the most.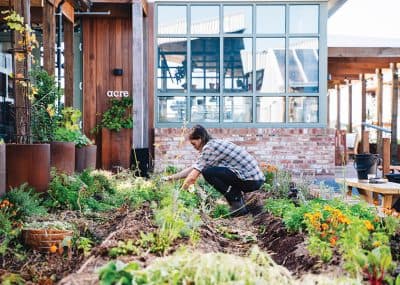 Stockland continues creating thriving communities
Stockland's commitment to its customers remains as strong as ever, as it strives to find new ways to make valuable contributions to its communities. Stockland town centres have taken this vision to heart, teaming up with its retailers to make a real difference in the lives of its customers and community during these challenging times of COVID-19. One such example is at Stockland Birtinya, where the centre joined forces with Bakers Delight to make a delicious delivery of hot cross buns to the residents of Stockland's Shine Birtinya Retirement Village – just in time for Easter. Stockland Townsville also teamed up with Just Cuts at its centre to deliver nearly 90 complimentary hair care packages to some of their favourite regulars at a local retirement village, in an effort to make them feel special and cared for.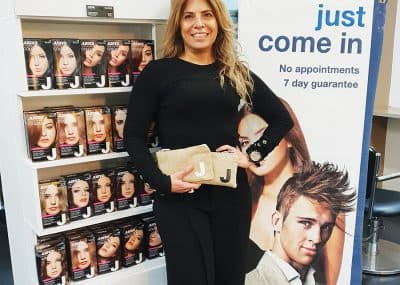 Peggy Millios, owner of Just Cuts at Stockland Townsville, said that they were inspired to help some of those most vulnerable in the community, who may not be able or feel comfortable to leave their home.
"Some of our favourite regulars aren't able to come to us at the moment and so we wanted to take the Just Cuts experience to them. We also hoped that this would make them feel special and cared for at this time," said Millios.
The District Docklands launches TDD Call & Collect
TDD Call & Collect is an initiative that delivers fresh food, groceries, medicine, meals and other essentials from The District Docklands and Market Lane straight to customers' vehicles, seven days a week. Payment can be made via phone or tap-and-go upon collection. The precinct also offers 90-minute free parking for all customers. Social distancing signage and floor decals are installed, with hand sanitiser available at entrances and amenities. Restaurants continue to offer take away meals and delivery options, with some retailers launching initiatives, like Urban Alley Brewery now producing hand sanitiser as well as their craft beer home delivery service.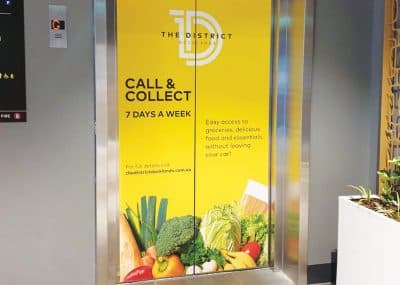 "We are pivoting our business to ensure that the community stays safe and has access to everything they need throughout the COVID-19 pandemic, particularly residents in the CBD, Docklands and Melbourne's inner west," said CEO George Karabatsos. "The District Docklands remains open to support our customers."
Perron Centres launch 'Carpark Collect' service
Perron-owned and JLL-managed Perth centres Belmont Forum, Cockburn Gateway and The Square Mirrabooka together with their retailers have launched a new 'Carpark Collect' service.
Customer Strategy & Engagement Manager, Ellie Quinti said, "COVID-19 has changed the way we go about our everyday tasks including shopping; however, our customers still require essential items, meals or favourite treats, these are now all available through the Carpark Collect service. This new contactless shopping service allows us to focus on the health and wellbeing of our customers, community and retailers. Furthermore, it enables our retailers, food court operators and restaurants to continue to trade, employ staff and contribute to our community during what is a tough time for retail businesses."
CBRE's – Click & Collect solution
CBRE Retail Marketing launched a Click & Collect solution to specifically support small-medium sized operators during COVID-19 at its managed centres. Working on the pilot with Hope Island Marketplace and Ormeau Village in QLD, the centres added a simple website page to include click and collect ordering to adjust to customer demands. The channel allows customers to order online from its retailers with the latter then able to keep 100% of the transactional value without any percentage kept by a third party – a huge benefit to struggling retailers during this time. Launched prior to Easter just nine days after inception, the initiative now has a pipeline of 10 more centres in QLD, WA and VIC, which will also include fresh food operators such as butchers, greengrocers and even service operators with medical centres and dentists being included.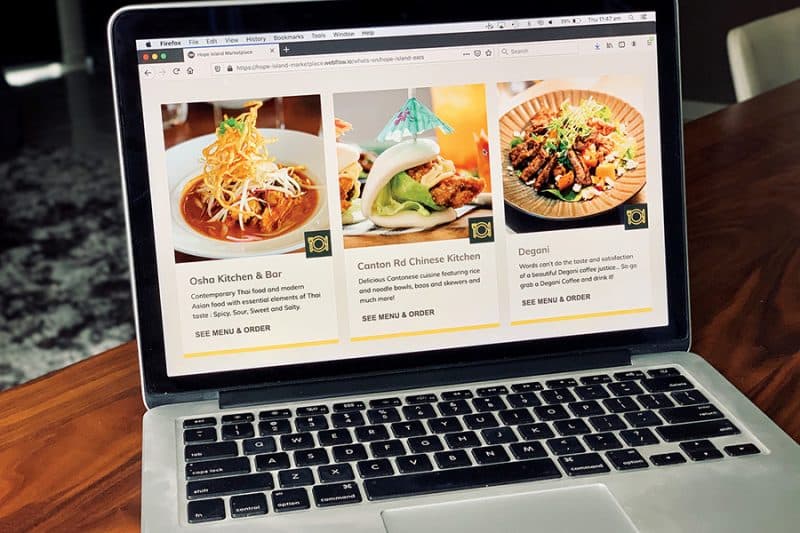 Brandon Park – School Holiday program
Brandon Park Shopping Centre launched 'Brandon Park Kids Online' during the Term Two Victorian School Holidays. As a direct response to COVID-19, the initiative focused on providing the much-loved school holiday entertainment that customers often visit the centre for. Traditionally including entertaining and interactive daily shows for children to enjoy. Marketing Manager Megan Griffin decided to still provide the entertainment – just from the comfort and safety of their own homes.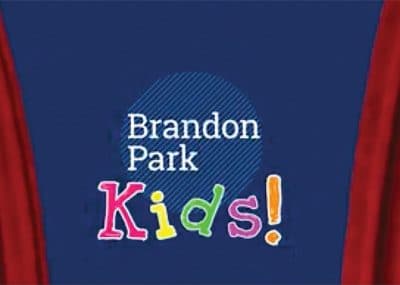 "We're a community centre and we wanted to ensure our customers knew we were still here for them during this challenging time. We also wanted to give some parents a reprieve by providing them with videos the kids can watch on our website and join in with – whether it be kids' yoga, craft activities or a funny show. We ensured we had a different show each day to give the kids something to look forward to," said Griffin.
Colliers International – special meal offers

Waurn Ponds Shopping Centre: "Daily Dose of Sunshine" campaign focuses on lifting the spirits of Waurn Ponds customers with daily giveaways linked directly to the centre's retailers in a bid to support them during this time.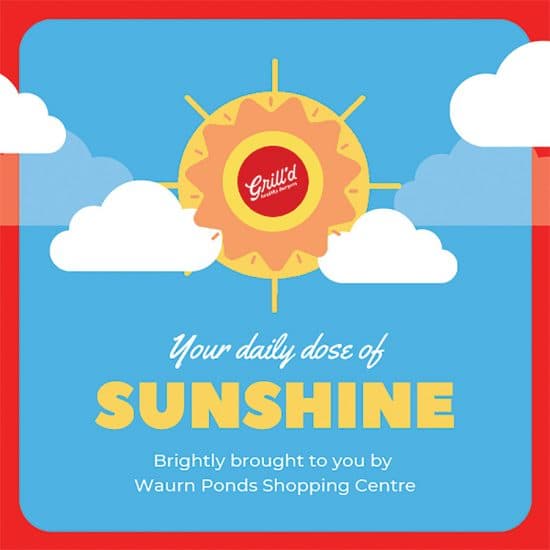 Bluewater Square: The centre management team set up a table at each entry point to provide customers with brochures, menus and special offers for takeaway options at the centre, enabling customers to easily access the takeaway menus for all of the food retailers within the centre. Each food retailer provided a special $10 meal offer that was well received by customers.
Kellyville Village: The 'Shop Ahead' initiative is designed to make shopping at the centre easy and safe for customers and support retailers. "Let us do the shopping for you without having to leave your vehicle! Simply call ahead, make your purchase over the phone and our stores will prepare your order for pick up." Upon arrival to the centre, customers can park in the designated Shop Ahead car park bays and their order will be delivered straight to their car.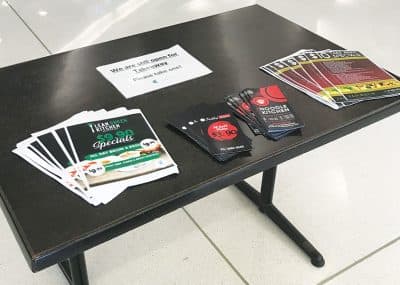 Retail First – food delivery initiatives
Retail First's portfolio of 20 shopping centres in South East Queensland has seen impressive retailer initiatives, with retailers focusing on customers' needs and looking to fulfil them in unique ways. Being creative and the ability to adapt in order to support the local community has been integral. Neighbouring fresh food retailers at Mt Gravatt Plaza, A&M Meats, Crispy Carrot and VJ's Seafood have taken a collaborative approach and are offering a combined home delivery service, with a minimum spend of $50 at the butcher. While seating areas are closed, food retailers remain open for business.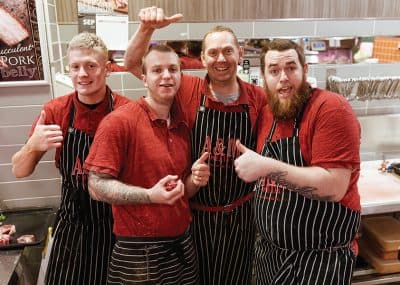 Retail First has been working with its food catering category to assist them in adapting to a take-away only operation, ensuring business continuity and greater ease of recovery. More than 70 restaurants and cafés at the Sunnybank Plaza and Sunny Park shopping centres teamed up with EASI, an Asian food delivery app, to provide discounts for all delivered food ordered from those centres. Customers simply log on to EASI and are immediately offered a discount if they choose to order from restaurateurs at Sunnybank Plaza and Sunny Park. The collaboration is well targeted to the demographic, enabling restaurants to continue to trade and service the community, as well as incentivising customers to order from the centres' food retailers.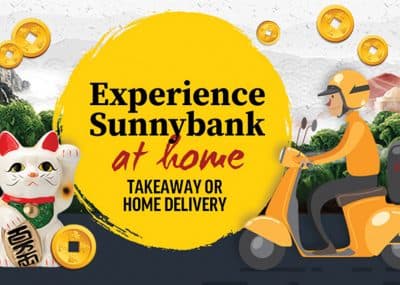 AMP Capital – supporting retailers and communities
Pacific Fair partnered with local radio station Hit90.9 to donate 25 essential care hampers to people in need during the COVID-19 pandemic. This included packages for new families, young families, singles and for nursing homes. People entered online to either nominate themselves or someone else that they know who needs assistance and Hit90.9 then delivered them straight to their door.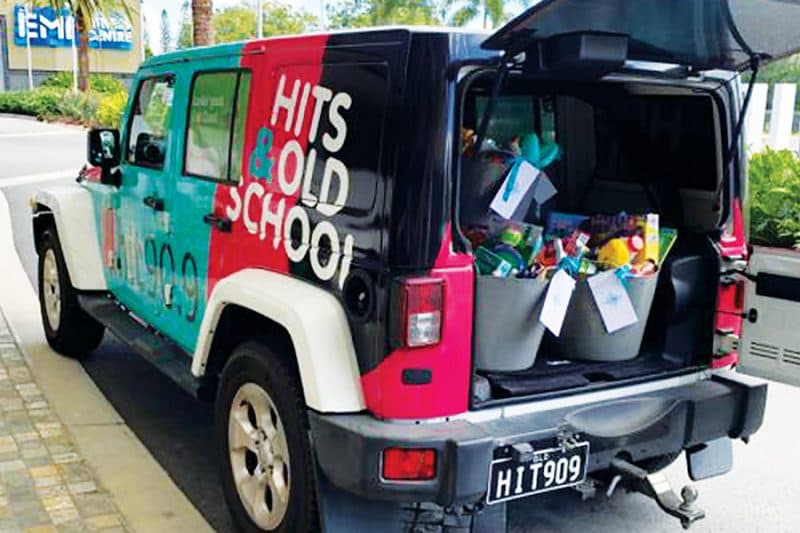 The team at Royal Randwick encouraged customers to shop local, supporting the people behind the brand of their favourite retail stores, through a retailer spotlight series entitled 'Love Your Local'. A spotlight of each retailer was created including unique and entertaining facts about them, their products and their store along with a photoshoot to make this content come alive. Customers have been highly engaged with the content that was shared across the centre's owned channels.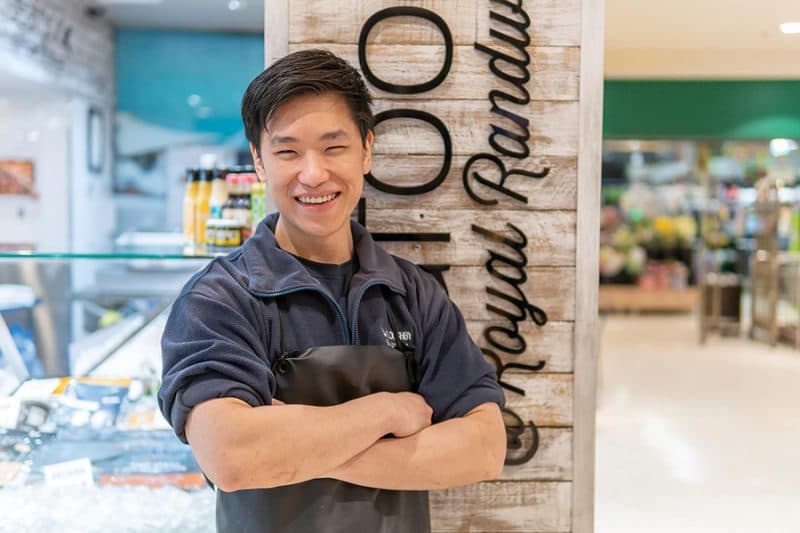 As part of Karrinyup's retailer engagement strategy, trading retailers received a complimentary hand sanitiser as well as an Easter egg gift at Easter time. Following the introduction of restrictions for dine-in food, free coffee vouchers were provided to retail staff over a two-week period to support the food retailers and reward existing retail staff.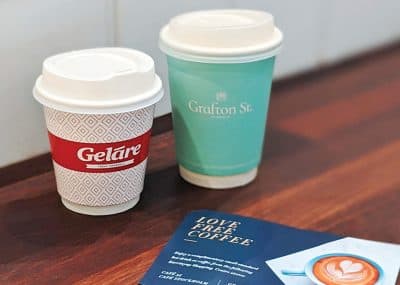 Macquarie Centre has partnered with Brain & Poulter to develop a Triage Package for food catering and specialty tenants. The package aims to assist retailers during these difficult times by providing them with mentoring sessions on the best ways to reduce operating costs and stay in touch and connected with customers. Retailers will also have the opportunity to work alongside a Brain & Poulter food expert to develop an in-depth COVID-19 Survival Plan with costs covered by Macquarie Centre management. The Triage package is accessible to tenants via a 45-minute one-on-one Zoom call.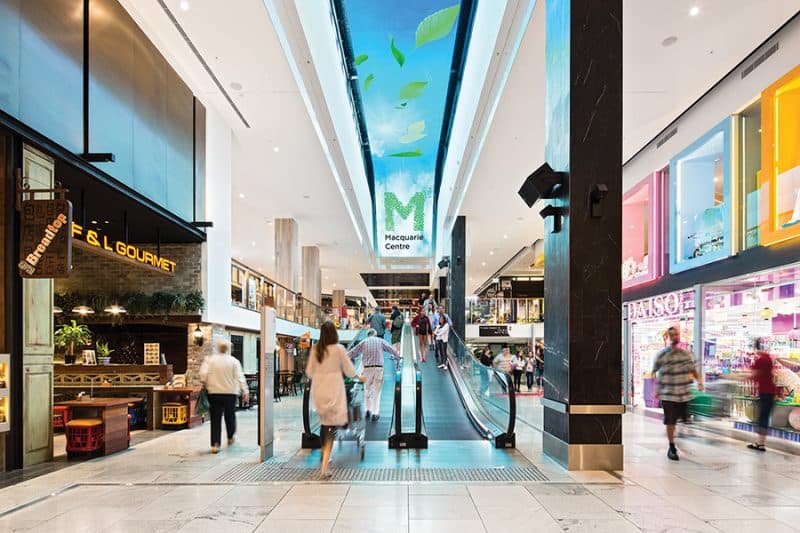 Indooroopilly Shopping Centre's annual community Easter Egg Hunt wasn't able to go ahead when COVID-19 restrictions were implemented, despite 14 local kindergartens and schools carefully decorating their own giant egg for display in the centre. To keep community spirits high, the giant Easter Eggs were photographed and posted to the centre's Facebook page instead, where the community voted for their favourite design. The top five most popular eggs shared in $5,000 worth of gift cards for schools to use for important education supplies.