Scentre Group is the latest company to join the Outdoor Media Association (OMA), the peak industry body which represents most of Australia's Outdoor Media Display companies. It also joins as members of the industry's audience measurement system, MOVE (Measurement of Outdoor Visibility and Exposure).
Scentre Group's in-house marketing solutions business, BrandSpace, connects brands and businesses to the Westfield audience through a portfolio of connected digital and physical touchpoints. The BrandSpace OOH media network is 100% digital, with more than 1,800 full motion SuperScreens and SmartScreens across Australia and New Zealand. The Group owns and operates a portfolio of 42 Westfield Living Centres in Australia and New Zealand, attracting more than 468 million annual customer visits.
Scentre Group, General Manager BrandSpace, Scott Moore said: "We are excited to start 2022 as a member of the Outdoor Media Association and begin to offer brands and agencies an alternative way to quantify our audience through MOVE 1.5.
"Our membership signifies our support for the industry's commitment to make it easier to plan and buy out-of-home media, through innovations in audience measurement and standardisation.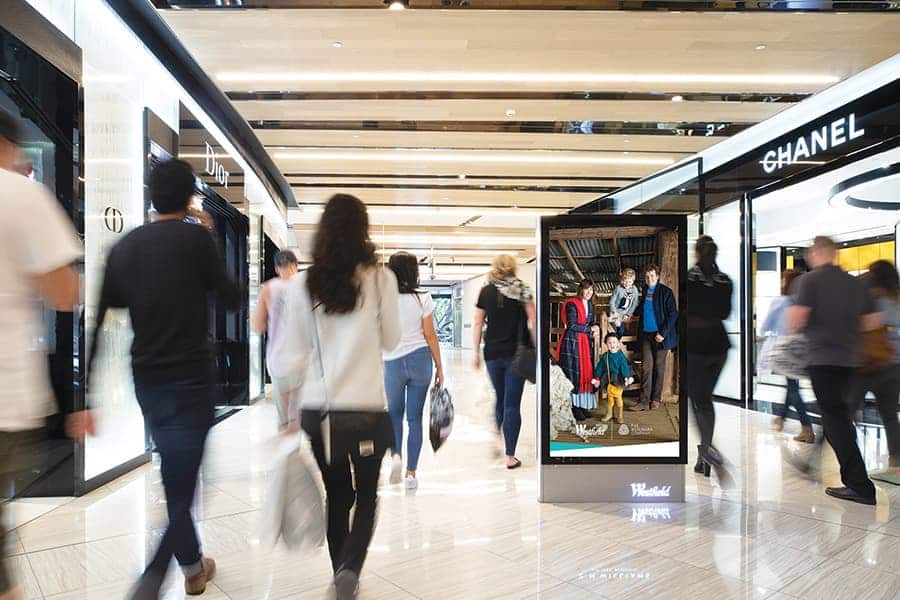 "The enhancements to MOVE in measuring audiences in retail environments and on digital out-of-home assets will better enable us to help brands, retail partners, marketers and their agencies unlock the power of marketing within the Westfield environment".
MOVE simplifies the planning and buying of OOH by producing audience measurement results for any combination of formats or tailored packages. As well as providing results numerically, an inbuilt mapping functionality visually displays the reach of a campaign against the chosen demographic and market(s).
OMA CEO, Charmaine Moldrich said: "The renaissance of Outdoor is showing no signs of waning, and this is further reinvigorating membership to the industry body. We are pleased to say that we now represent close to 100% of the Out of Home industry in Australia."
The OMA's core functions are Marketing and Research (including audience measurement), Government Relations and Regulatory Affairs, Media Relations, and Member Services. The industry also announced plans to move towards carbon-neutrality in 2022 by building a tool that gives advertisers the option to offset their OOH campaigns.
"A lot of the work we do as an industry body is focused on our responsibility as a provider of advertising in the public space, of which sustainability is a vital part. Our aim in pledging to go carbon neutral as an industry is to set ourselves on that path of reducing emissions and waste, and to also be seen as a sustainable advertising channel doing our part," said Moldrich.
These initiatives come as the industry progresses with the development of its next audience measurement upgrade MOVE 2.0. The new system will measure digital audiences as well as all OOH formats across the nation, including regional signs and be capable of reporting seasonal and monthly audience variations. The project is now in the national scaling phase and is slated to launch in 2024.