Pacific Werribee hosted its inaugural Jobs Fair this week, offering prospective candidates the opportunity to access more than 50 local jobs ahead of the busy Christmas period.
Key retailers including Grill'd, SpecSavers and Sportsco were among those looking for staff at Pacific Werribee's major recruitment event from Tuesday 9 to Thursday 11 November.
Full-time, part-time and casual roles will be available in the lead-up to Christmas across a broad retail spectrum including national fashion and lifestyle brands, through to local food and beverage vendors.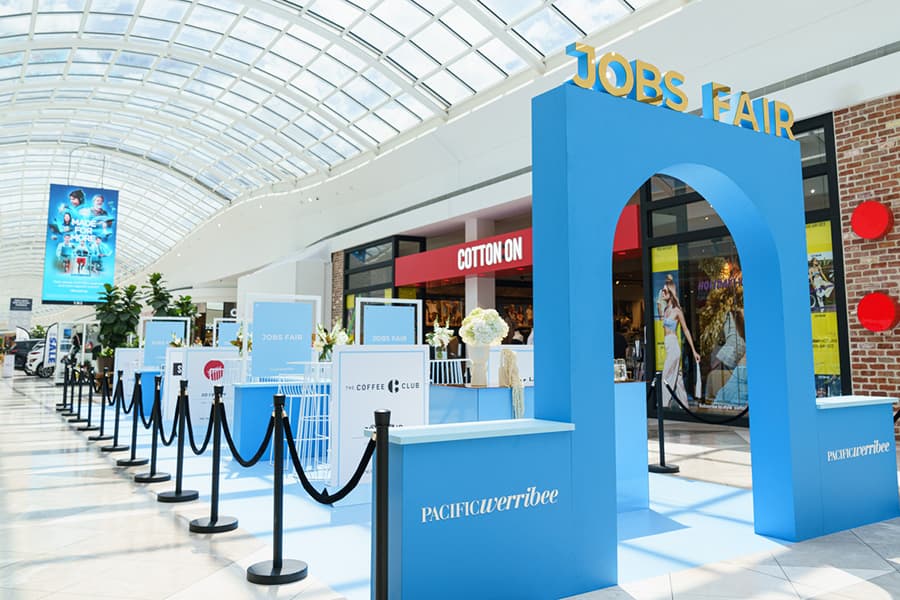 In partnership with Jobs Victoria, The Huddle, Wyndham Opportunity Network and the Wyndham Community & Education Centre, the Jobs Fair will not only connect local people with a range of local jobs but will also provide job seekers with access to a suite of virtual and on-site workshops and mentoring sessions.
Pacific Werribee's General Manager Ryan Ling believes the event couldn't have come at a more critical time in retail. "Christmas is one of the busiest periods for our retailers and we know they have a significant number of urgent vacancies to fill. By hosting the Jobs Fair here at Pacific Werribee, we are able to provide a local platform where job seekers can easily connect with prospective employers," he said.
Candidates will be able to develop résumé writing skills, learn interview techniques, explore job search services and better understand how to build their personal brand.