Share the Dignity and Retail First Shopping Centres have teamed up for the fourth year running to make a real on-the-ground difference fighting period poverty through the upcoming March Dignity donation drive.
Sadly, there are women and teenage girls in Australia who every month go without period products because they cannot afford them, due to experiencing homelessness, domestic violence, and period poverty. Donation points will be available in all 20 Retail First shopping centres throughout South East Queensland.
Instigated and organised by Australian charity organisation Share the Dignity, the initiative seeks to provide period and incontinence products for those in crisis. They request donations of tampons, pads, liners, period underwear, menstrual cups, and incontinence products to distribute to those in need nationwide.
Share the Dignity founder Rochelle Courtenay said the organisation, through this donation drive, helps in some small way to alleviate the undignified situations that thousands of women across the country endure.
"So many women every month have to forfeit period products because they cannot afford them. Many mothers must choose between buying tampons and feeding their children. Girls miss out on school simply because families cannot afford to buy the basics of necessities," stressed Courtenay.
"When they cannot have access to the essential period products, women become extremely resourceful…by using wadded up newspaper, or toilet paper, or socks. This should not be happening.", she said.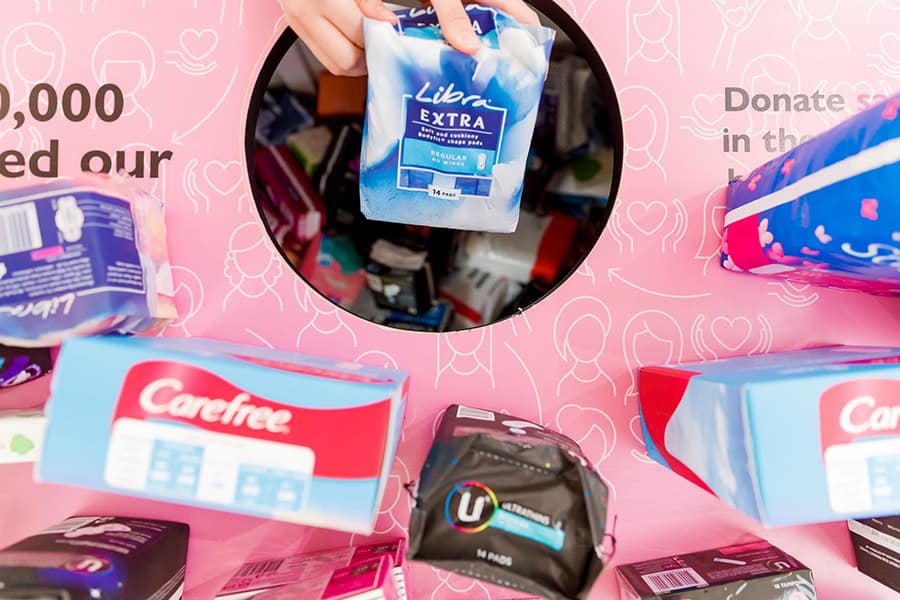 "We have so many charities that rely on donations of products to help those that they help.  The more awareness and opportunities for consumers to donate, the more charity requests we can meet and therefore more women and girls we are able to assist.  We are excited to have the shopping centre group involved again as their involvement in in the August campaign last year made a serious contribution to the total drive. Their fabulous pink collection boxes are definitely hard to miss in the centres which we love", Courtenay said.
Retail First Head of Marketing,  Bec Gascoigne said that Retail First Shopping Centres was excited to be part of the Share the Dignity drive again.
"The donation drive is a wonderful opportunity for everyday shoppers to help a local woman or teenage girl in need," she said.
"Our customers have been so generous in previous donation drives, last year customers donated over 16,000 products. The Dignity Drive creates a wonderful opportunity for everyday shoppers to help local women and teenage girls in need.  Something as simple and inexpensive as a packet of tampons will make a great difference to a young Queensland woman in need next month," Gascoigne said.
"Rochelle's stories about women and girls in crisis touched our hearts and we shed tears hearing of young girls not going to school while they have their period.   We knew we had to continue to be involved in this very worthy donation drive."
Pink collection boxes will be located throughout Retail First shopping centres.